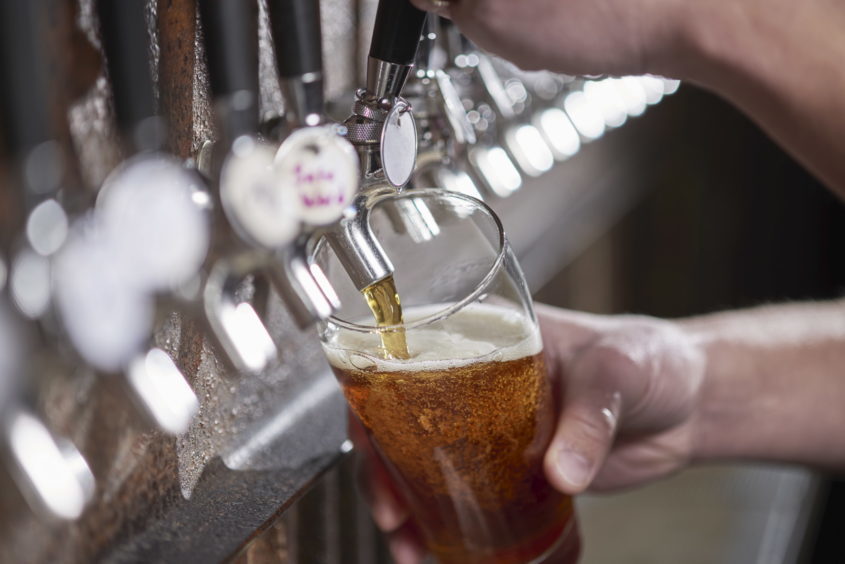 A round-up of what new beers you can find where this weekend and some suggestions on what to try.
The Craftsman Company
Chief of Stuff at the Craftsman, Garry Russell is like a kid in a sweet shop with this week's beer choices.
He said: "I cant wait to get my lips round the Mad Hatter Triple Penny Lane. This is a Triple IPA that was a signature beer for their 500th brew. Massive amounts of hops mixed with some tropical and citrus notes making this a big hitter that's not to be missed.
"We have some other special crowd pleasers ready to go this weekend including Tempest – Old Parochial, Sweetwater IPA and Stone Brewing Berlinner Weisse. What a weekend it's going to be."
Here's a look at some other beers the Craftsman have:
North Brewing/Basqueland: Imperial Stout
Brewdog: Clockwork Tangerine, session tangerine pale
Amundsen: Rebel King, imperial stout
Top Out: Simon Says On, saison
Stone Brewing: White Ghost, Berliner Weisse
Tiny Rebel: Frambuzi, sour
Tempest: Powder Day, DIPA
Fierce: Heffen Heff, heffeweizen
Partizan: Pale Ale Mosaic
Cross Borders:APA
Cross Borders: India Porter
Cross Borders: Pale
Cross Borders: Porter
Cross Borders: Braw, IPA
BrewDog Castlegate
With all the great beers for AGM weekend, Craig Fallenstein, the bar's general manager has a choice for each day.
"For Friday, I can't wait to try the Bearded Iris Catalyst, that should be insane. For Saturday I'm most looking forward to the Maple Bockin' Pastries from Against The Grain, it's a maple syrup bock, so it should be crazy. And for Sunday I'm looking forward to some of the OverWorks beers."
Also on at Brewdog Castlegate (but subject to change) is:
To Øl: Dirty Little Fingers Fruit Beer
To Øl: Goliat Bourbon Barrel Aged Stout,  Imperial / Double
To Øl: Imperial Ginie,  sour
To Øl:Jule Mælk,  stout
Bearded Iris: Ever Clever IPA
Bearded Iris: Hotline IPA
Bearded Iris: Ever Clever DDH ,IPA
Bearded Iris: Homestyle , IPA
Bearded Iris: Double Scatterbrain DDH W/ Citra,  IPA
Bearded Iris: Pixelated IPA
BrewDog Gallowgate
Kirsty Guyan, assistant manager is a To Øl fan and is delighted to have a big range of their beers on this weekend.
She said: "If you are a sour beer their Sur New England Shandy is absolutely fantastic. It's one of the most sour beers I've had for a while. It's an IPA with lemon and lime, but it has been soured in the kettle and is nice and tart and refreshing. It's one to wake you up if you have it early doors … there might be a few folk on that one this weekend."
Also on at Brewdog Gallowgate (but subject to change) is:
To Øl: Sur Amarillo Sour
To Øl: Holy Moly Blackberries & Apple Sour
To Øl: Goliat Sherry Edition Stout
To Øl: Liquid Confidence / Confidential Stout
Six°North
Kerr Sellars, the bar general manager, has a rare treat to enjoy this weekend.
He said: "We will be putting a keg of Cantillon's Rose De Gambrinus on tap on Saturday.
"It's a treat to get this on tap, as that is so rare to see in Britain. It's super sour, but the rasperries pop through that sourness. It is just delicious."
Some of the other offerings at 6DN:
To Øl: Jule Mælk Cognac, Imperial Stout
Pilot/ Beavertown: What Am I Going To Do With a Gun Rack?, Gin Martini Saison
Stoatcraft: Bugbear, Scottish export
Mills: Sat on Rhubarb, Rhubarb Sour
Northern Monk: Hops City 2018, DIPA
Tiny Rebel, Pump up the Jam, Doughnut IPA
CASC
Bar manager Craig Begg is psyched for AGM weekend.
"We have a crazy good line up for this weekend. The majority of our taplist will be Scottish for the benefit of those joining us from far and wide with some absolute belters from around the world thrown in.
"A really big weekend for us all round. Looking forward to all my fellow craft beer aficionados descending upon us for a weekend of good craic and great beer."
As for the pick. Craig is loving the Rodenbach Caratère Rouge (2015) a Flanders red ale at 7%.
He said: "Wow. It really has aged so well, mouth-wateringly tart on the nose with complex, rich sweet red berries on the palate. Sour beer how it should be!"
CASC's taplist will be changing over the weekend as demand befits so check their website for updates. But here's a look at some of what's on at the moment:
Adnams: Satsuma Witbier
Cloudwater: DDH IPA Engima Chinook
Firestone Walker: Parabola
Tiny Rebel: Can You Smell What The Bock Is Cookin?
Tiny Rebel: Frambuzi
Electric Nurse: Dark Skull
Wylam: Club of Slaughters
Westhill Service Station (Hop Shop Aberdeen)
Beer guru Chris Proctor has been hunting around for treats.
He said: "I managed to pick up one of the last cans around of Oskar Blues: Death By Coconut. This is a 6.5% Irish styled Porter, and oh my, what a phenomenal beer!
The nose is luscious coconut and chocolate. Low carbonation, no head and has a very aesthetically pleasing lacing as it swirls around the glass. The taste is popping with coconut, dark chocolate and caramel.
"This really is like biting into a Bounty bar!  As coconut beer goes, I personally think this is up there with Evil Twin's Even More Coco Jesus. Surprisingly creamy, oily mouthfeel for the lower ABV.
"This has to be one of the easiest Porter's to devour. As it warms in the glass overtime, the coconut becomes all the more prominent. Would love to try the Rum Barrel-Aged version, as there was a part of me that wished it was bigger, thicker and more smoky in character. Overall, Death by Coconut is a complete gem that all dark beer lovers must try if you can get hold of it!"
New in at Weshill Service Station:
Beavertown vs Half Acre: Subatomic, Session Pale Ale
Verdant vs Magic Rock: We've…Met Before,  IPA
Verdant: Fruit Car Sight Exhibition,  DIPA
Magic Rock: Hedonic Escalation, IPA
Magic Rock: Mind Control, DIPA
Northern Monk vs Magic Rock: Victoria Lemonade,  IPA
Wylam: What The Water Wanted, IPA
Wylam: Midnight Train To Byker, Tripple IPA
North Brewing: Vespertine, Sour
North Brewing: Kurious Oranj, IPA
Cloudwater: IPL Vic Secret Ekuanot,  IPL
Black Isle: Long Time, IPA
Top Out: Staple, APA
Top Out: South Face, IPA
Top Out: South Face, Wheat Beer
Top Out: South Face, Saison
JK Fine Foods
The new haul at JK Fine Foods is a basket of delights for beer fans, says their beer picker Pete Mackay.
He said: "We have another Beavertown collab, this time with Half Acre Brewery from Chicago. We have sirens re-release of Limoncello IPA, Fierce and Tiny Rebel's collab Orange Mocha Frapp Stout has made it to our shelves, too."
Also in the mix are:
Nogne O Asian Pale Ale
Magic Rock: Mind Control DIPA
Magic Rock: Hedonic Escalation Tropical IPA
Cloudwater: Small Vic Secret Pale Ale.
Oh, and if that wasn't enough you can also pick up a Fierce steak and ale pie, using Fierce's Mouse Mousse delicious stout.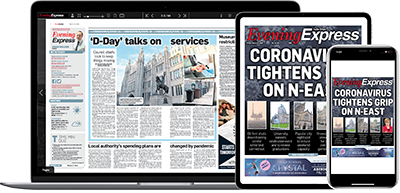 Help support quality local journalism … become a digital subscriber to the Evening Express
For as little as £5.99 a month you can access all of our content, including Premium articles.
Subscribe