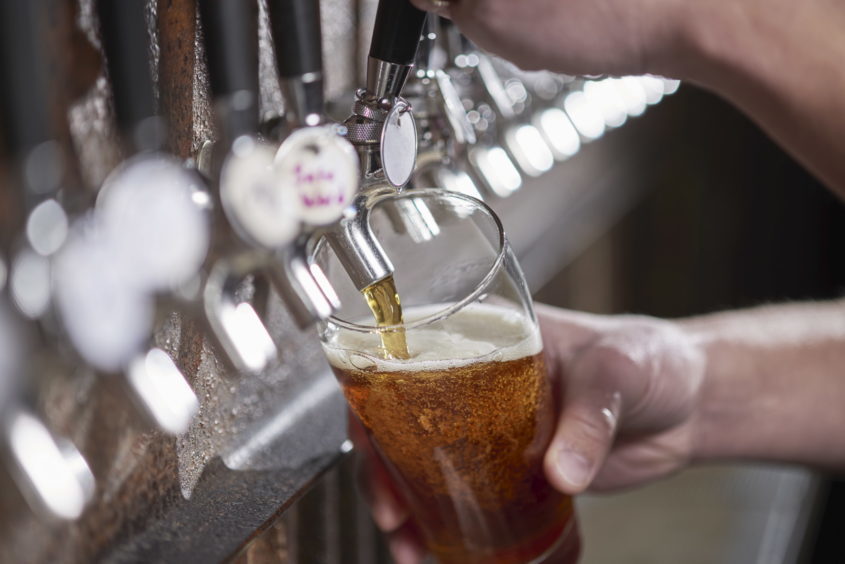 A round-up of what new beers you can find where this weekend and some suggestions on what to try.
The Craftsman Company
Garry Russell, the bar's chief of stuff said: "I'm looking forward to getting fired into the Tiny Rebel Frambuzi. This was the first ever sour beer released from Tiny Rebel in Wales.
"You will be met with a subtle aroma of rose and raspberry before your palate is engulfed in a wonderfully tangy raspberry tartness. The taste will take you back to your childhood and days of sooking on rhubard and custard sweeties. Enjoy while it lasts."
Also on at The Crafstman:
Wiper &  True: Milkshake, stout
Amundsen: Rebel King, imperial porter
Fierce/Brewyork: Very Big Moose Tonka, imperial stout
Magic Rock: Salty Kiss, gooseberry gose
Burnt Mill: Pintle, pale ale
Burning Sky: Easy Answers, IPA
Northern Monk: New World, IPA
Fierce: Cranachan Killer, raspberry pale ale
Six°North
Kerr Sellars, the bar's general manager, is looking forward to next week already.
He said: "We are doing a Cantillon Bottle Tasting starting on Thursday.  All of these beers are really quite rare to see in Britain and we have very limited stock of each of them so we are only selling them in 1/3 pints to spread the joy among more people! This is a huge event for sour beer fans!
"We have Nath (rhubarb Iambic), Gueuze 2013 (aged gueuze), Fou' Foune (apricot Iambic) and Lou Pepe Framboise (raspberry Iambic).
Offerings at 6DN this weekend include:
Kernel Galaxy Dry Stout
Tempest: Vermont Session IPA
Burning Sky: Recusant, IPA
Westmalle: Dubbel
Six°North: Smurk
Brewdog Gallowgate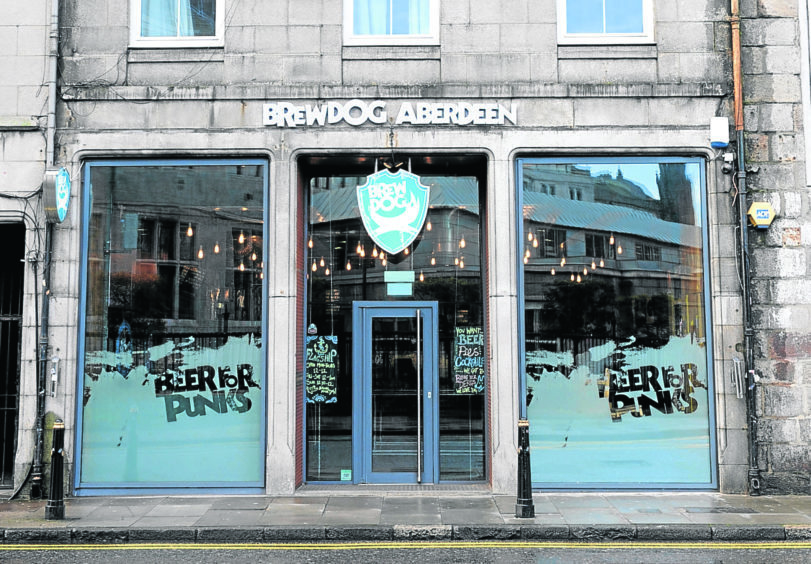 Keyholder Kirsty Davidson, is big on Brewdog's new Clockwork Tangerine, just launched last night.
"It's a citrus saison IPA and its come from our new Overworks brewery so it's going to be good. And at 4.5% it's a nice easy drinker."
Also on at Brewdog Gallowgate this weekend, in addition to the Dark Horse tap takeover:
Brewdog: Paradox Grain, American imperial / double
AleSmith: Speedway Stout, imperial stout
Brewdog Castlegate
Craig Fallenstein, general manager at the  Castlegate bar, is staying in house with his beer of the moment – Brewdog's Blueberry Zephyr.
He said: "It's one of  our new sours, and I think it's great  It has a nice biscuit palate but is nice and sharp.
"It has blueberry acidity to the back which is just really pleasant and really drinkable, especially coming in with an 4.6%ABV."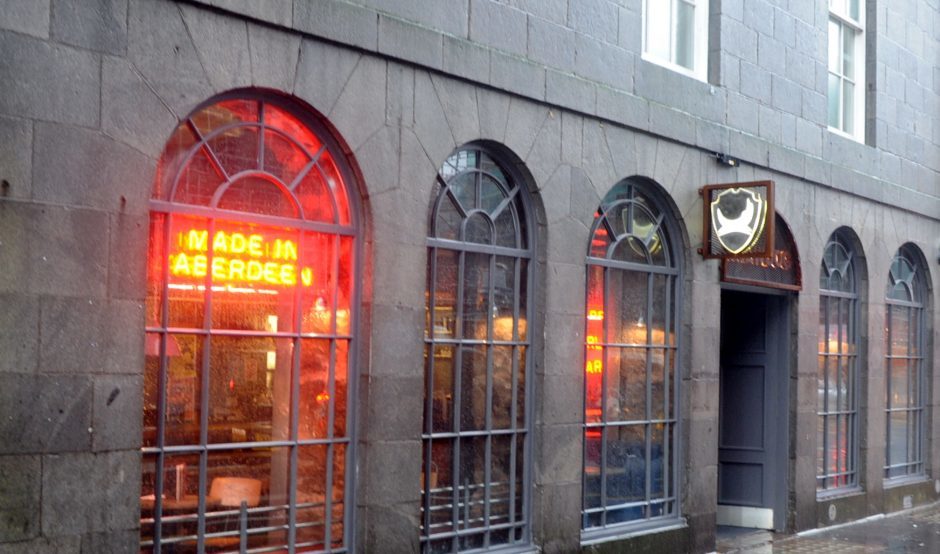 Also on at Brewdog Castlegate this weekend:
Gonzo's BiggDogg Brewing: Dunnie The Bounder, Scotch ale
18th Street Brewery: Here Comes The Reaper
Thornbridge Brewery: Lukas, lager
DOT Brewery: B8 D8, dark ale
Rochester Mills Beer Co: Milkshake Stout
O/O Brewing: Baltic Porter
CASC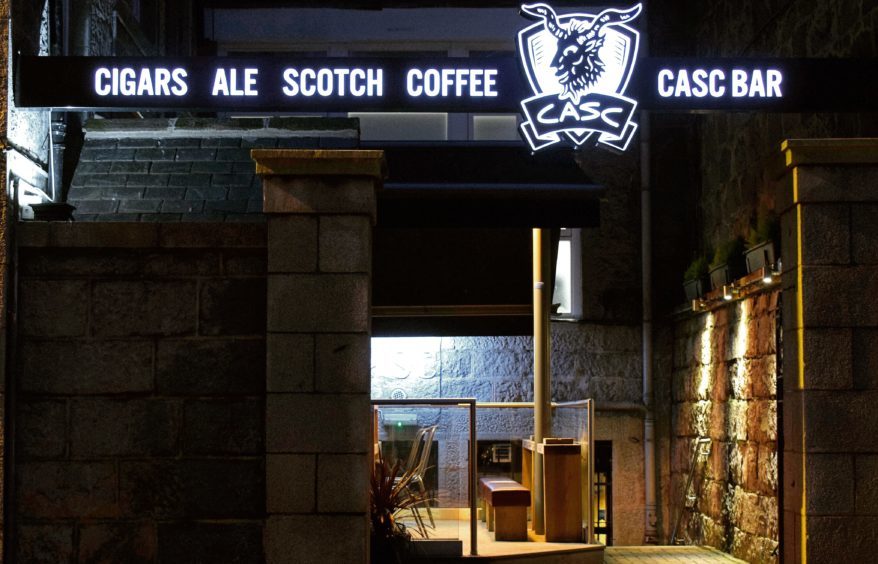 Bar manager Craig Begg is going with an old classic for his choice of the week – Northern Monk's Eternal a .4.1%ABV session IPA
Craig said: "I'm admittedly a bit of a Northern Monk fan boy and these guys really know what they're doing with an IPA.
"It's been really heavily hopped with simcoe and centennial hops giving it the fullness of flavour of something with a much bigger ABV.
"Soft citrus aromas really add to the juiciness of the beer. Exactly what I want from a 'session' IPA."
Other beers at CASC this weekend include:
Siren: Caribbean Chocolate Cake
Siren: Calypso
Siren x Hill Farmstead: Limoncello
Siren x Casita: Double Iced Latte
Evil Twin: Even More Coco Jesus
Evil Twin: Molotov Cocktail
Westhill Service Station (Hop Shop Aberdeen)
Beer guru Chris Proctor is big on the Siren and Hill Farmstad collab brew, Limoncello.
Chris said: "Now this is one funky beer! It's a refreshing summer IPA with a real sour kick. I'm a huge fan of these Sour IPA-styled beers and I strongly encourage more breweries to bring more of them into my life.
"This batch of Limoncello is brewed with American brewers, Hill Farmstead, to celebrate Siren brewery's fifth anniversary! This tart and juicy lemon DIPA looks very much like a typical sour in the glass, with low carbonation and lightly golden in colour with a slight haze.
"I have to be honest and say that the nose really does nothing for me. It's a very off aroma that does not smell terribly inviting, but it does give off slight hints of lemon. The taste is where this beer really shines however.
"Citrus lemons and limes pull my cheeks into mouth-puckering appreciation mode, where it's intense on the palate but thoroughly enjoyable. Bursting with flavours of sweet lemonade, sherbet, oranges, limes and tangerines. For being 9.1%, it goes down with unbelievable ease and instantly leaves me wanting more of it's thirst-quenching goodness! Smooth and satisfying, this certainly gets a thumbs up from me.
"Will be sure to keep one for our one day of decent Aberdeen summer weather!"
New at Westhill this week:
Siren vs Cigar City: Caribbean Chocolate Cake, stout
Wild Beer: Rhubarber,  fruit Beer
Fallen: Branch Line,  porter
Ayinger: Fruhlingsbier,  kellerbier
Brasserie De La Senne: Brussels Calling, Belgian ale
Beer Story: Outsider's IPA, red IPA
JK Fine Foods
Pete Mackay, who selects JK's beers, is a fan of the Yeastie Boys out of New Zealand and has a couple of recommendations.
Pete said: "Their Bigmouth session IPA is a smashable and tasty wee treat for a bank holiday and the Gunnamatta Earl Grey IPA is as interesting as it sounds."
Also new in store is Fierce Beer's New England Rye IPA.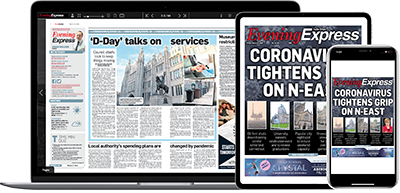 Help support quality local journalism … become a digital subscriber to the Evening Express
For as little as £5.99 a month you can access all of our content, including Premium articles.
Subscribe