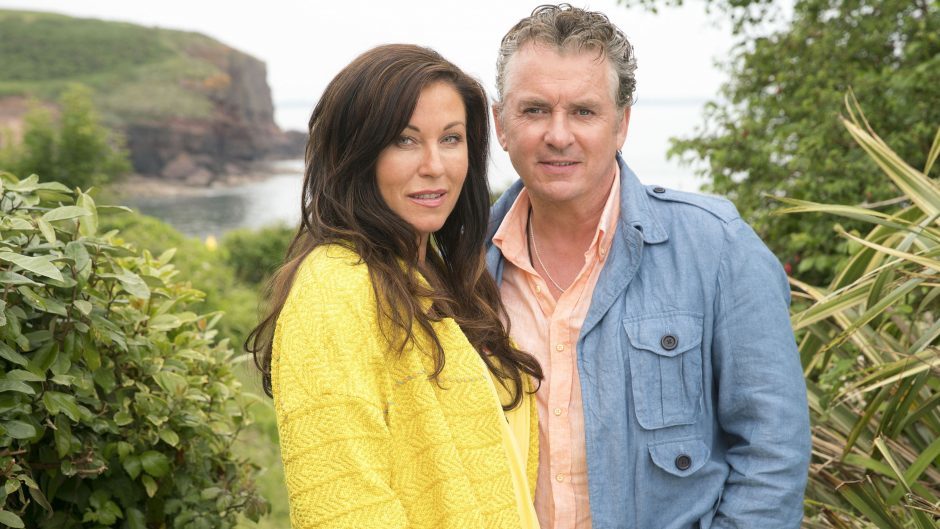 Viewers have compared EastEnders spin-off Kat And Alfie: Redwater to Broadchurch after the show made its debut on Thursday.
The new six-part drama saw Jessie Wallace and Shane Richie reprise their roles as Kat and Alfie Moon, as they moved to Ireland to find the long-lost son Kat gave up for adoption at the age of 14.
It was conceived by the BBC 1 soap's former executive producer Dominic Treadwell-Collins and launched on Irish TV channel RTE1 last week.
But viewers who tuned into the scenes of rolling green and grey countryside for the first time on Thursday described the show as the BBC's answer to Chris Chibnall's popular ITV drama starring David Tennant, Olivia Colman.
JW #Redwater Ep1. Was not expecting that. Could this be the new Broadchurch?

— David Weller (@telos32) May 18, 2017
Absolutely hooked like Broadchurch. #Redwater

— Lee Michael (@LeeCollins24) May 18, 2017
https://twitter.com/TraceyWills1/status/865296373503193088
So #Redwater is basically the #bbc 's version of #broadchurch cracking first episode though. Enjoyed it! 👏👏👏

— Martin Cabble-Reid (@martincabble) May 18, 2017
It was a successful start in general for Redwater, with some claiming it was even better than the original 30-year soap.
Wish Eastenders was as good as Redwater – it used to be and I miss it.

— Mrs Skinner (@suzeloves) May 18, 2017
Good opening episode of Redwater tonight roll on next week. Also it's great to see Jessie Wallace and Shane Richie on TV again #redwater 😀

— Chris Tibble (@christibble9) May 18, 2017
#Redwater amazing first episode glued to it. @realshanerichie @JessieWallaceUK amazing missed seeing you guys together. #epic 👍

— Ricky Port (@rick5years) May 18, 2017
Wallace became a fan favourite when she arrived on Albert Square as the no-nonsense, leopard print-clad Kat Slater back in 2000.
Richie joined in 2002 as Alfie, and the two later married to become one of the most beloved soap couples of all time before they departed EastEnders in early 2016.
Kat And Alfie: Redwater continues on BBC1 next Thursday.