There are many reasons to visit Westhill, which lies just a few miles west of Aberdeen. Whether you live here, or elsewhere in Aberdeenshire, you will be amazed at the range of services and local businesses available here in this picturesque village this winter.
So with the arrival of autumn, and Christmas just around the corner, make sure you are ready in plenty time. For some inspiration for gift ideas or places to go or services to sample, we have gathered together this selection of local businesses….
Tasty dishes in the brasserie or at home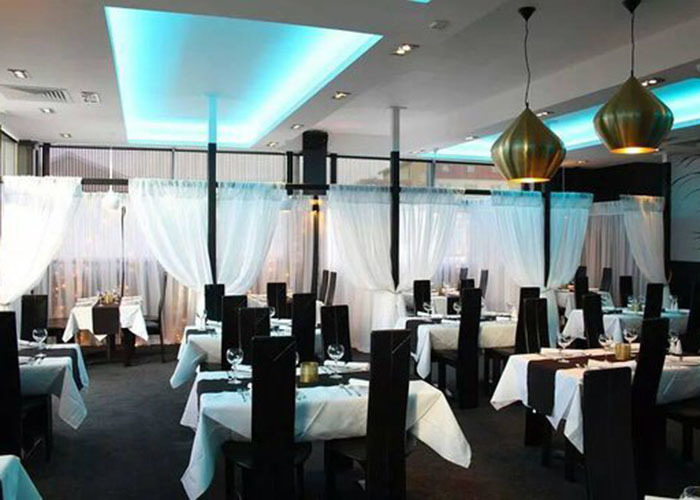 At Lasan healthy Indian brasserie in Westhill only the finest and freshest ingredients are used to create its tasty dishes.
From appetisers to main dishes, set meals and Lasan specials, the menu is full of tempting treats making this a very popular choice for diners and takeaway fans around Westhill.
The modern restaurant in Westhill Drive is beautifully decorated, bringing you the perfect surroundings to enjoy some healthy Indian cuisine.
Will you opt for a traditional Indian dish like a chasni or korma? Or will you be tempted to sample a Napali Bhoona or a Rajala or an Afgani? Will you choose to dine out or order a takeaway, bringing the taste of India to your own home?
Whatever you opt for, you will not be disappointed – and if you order online, you will save 20% when you spend £30 or more. Click here to place your online order.
Dental services to smile about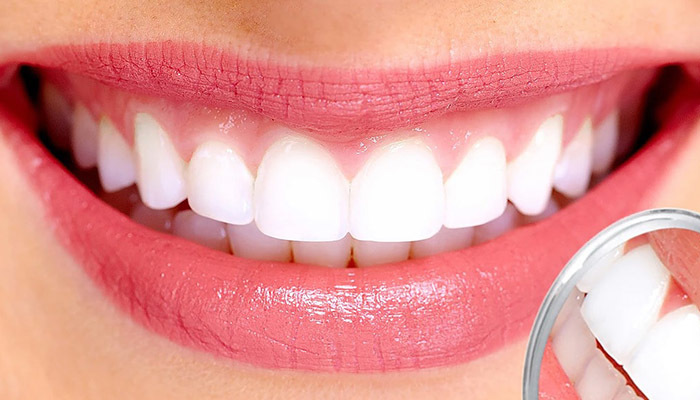 A new dentist is hard to find these days, but one practice which is currently accepting both NHS and private patients is Abercrombie Smile in Westhill. This is one of two practices under the trusted Abercrombie name; the other is Abercrombie Dental Practice, also in Westhill.
The practices have an enviable reputation for providing high quality treatments in all aspects of dentistry and non-surgical facial treatments and, now that they have expanded, are able to bring specialist dental services to more patients. At Abercrombie "patients are the most important aspect of our service".
If you are looking for a new dentist or are currently unhappy with your smile, then contact Abercrombie to discuss how the oral health professionals can treat or transform it. There are a range of services on offer including dental implants, teeth whitening, partial dentures, orthodontic treatment and facial aesthetics that will leave you feeling confident and healthy.
And if you are in need of urgent dental attention, then the practice also operates a 24-hour emergency hotline (available for private patients only).
*For more information, visit Abercrombie Dental's website by clicking here.
The perfect place for all car repairs and servicing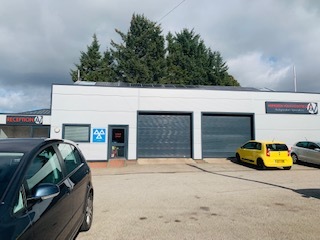 Aberdeen Volks Centre has been serving its loyal customers and repairing their cars for over 25 years!
Its aim is to provide you with a service that meets all your needs and requirements, regardless of the age or condition of your vehicle.
Whether you need a new tyre, a standard service, a diagnostic, an MOT or just general garage attention, visit Aberdeen Volks Centre and you are guaranteed a high level of service.
Having your vehicle regularly serviced by the Centre is the best way to care for your vehicle. Not only do they have highly skilled, highly trained technicians, they also use the very latest systems and equipment to keep your vehicle in optimum condition.
The Volks Centre is an independent VW/Audi group specialist which also works on every different type of car or light commercial vehicle, and they only use the highest quality parts on your vehicle, to ensure quality and reliability.
*To get booked in now give them a call on 01224 742520 or follow/message on Facebook by clicking here.
Your fitness journey starts here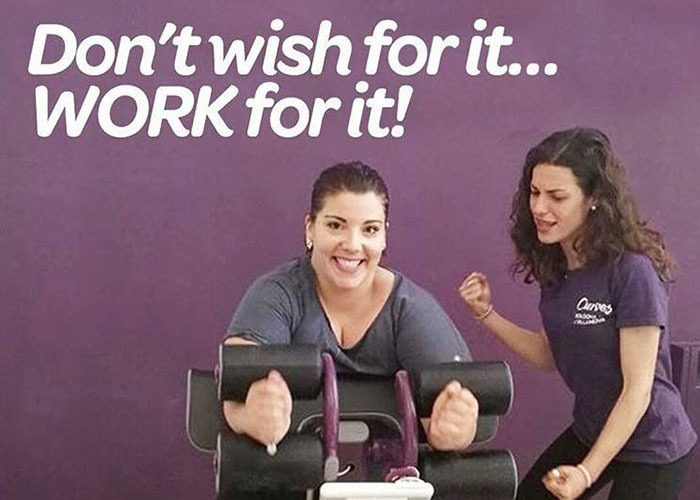 Curves Westhill has recently changed ownership and has had a brand new look – and for a limited time only, it is currently offering 6 weeks for only £39.
It's a great opportunity for those looking to get ready for the festive period, so why not sign up and burn around 500 calories within your 30-minute circuit?
The Curves workout combines strength training with cardio activity and stretching – all in just 30 minutes – to create lean muscle, raise your metabolism, burn more fat and tone your body. It is safe, efficient and effective for women of all ages and fitness levels, and you'll be exercising in an environment that's comfortable and welcoming. By getting stronger, increasing your flexibility and working to prevent injury, you are setting the stage for your healthier, more active future.
Curves Westhill also use CurvesSmart® which is a computerised personal coaching system that's been incorporated into the 30-minute circuit workout. All equipment in our circuit is programmed with your information, then CurvesSmart® computes all of your workout data to produce progress reports that show your muscle strength, your calories burned and how close you are to reaching your goals.
It's exactly the knowledge and motivation you need to get the results you want, so what are you waiting for?
*Start your health and fitness journey right here – click to visit the Facebook page.
An experienced local electrician you can rely on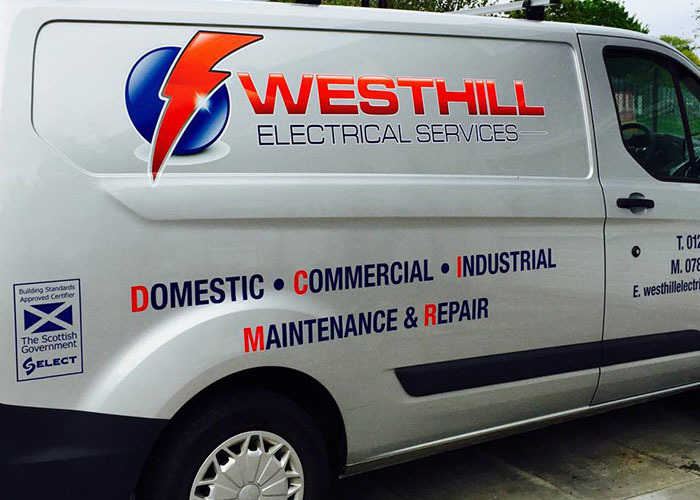 For all your electrical needs across Aberdeenshire, there is only one name to turn to – Westhill Electrical.
The firm specialises in all things electrical, from small jobs like installing smoke detectors to a complete re-wire. No job is too small for business owner Doug Smith and his team.
With over 30 years' experience, Westhill Electrical strives to provide their customers with an efficient, reliable service and the team takes great pride in their work. With contracts and ongoing maintenance within a wide range of industry and commercial sectors, the team are quick and efficient.
So whether you are a domestic or a commercial customer needing electrical expertise this winter, get in touch with your local electrical contractor – they are just a phone call away.
*Call Westhill Electrical on 07890 949 998 or email: westhillelectrical@sky.com You can also follow them or get in touch on Facebook, by clicking here.
A warm welcome awaits you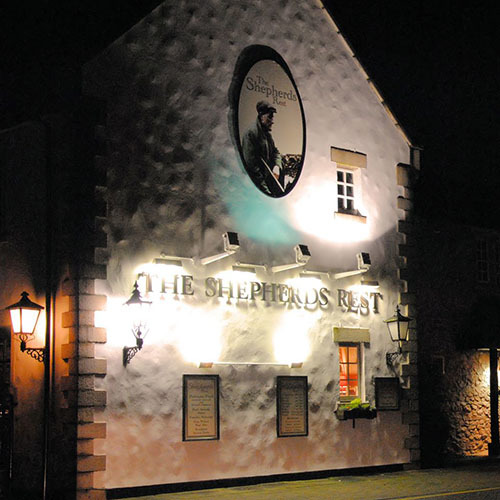 The Shepherds Rest is the perfect place for any occasion, whether you're celebrating a special day, meeting up with friends or wanting to enjoy a relaxing family meal, the team at the Shepherds Rest will make you feel welcome.
It has a selection of delicious mains as well as sweet treats for you to enjoy, make every visit to the Shepherds Rest special.
With the nights drawing in there is nothing more comforting than enjoying a great beer – the light golden colours, russet tones and deep ruby reds make your senses come alive. Look out for the Cask and Craft Showcase events.
The Shepherds Rest also has other events for all the family to enjoy, such as our Breakfast With Santa on Saturday 22nd and Sunday 23rd December 10am to 11:30am.
Enjoy an all you can eat breakfast and Meet Santa Claus who will have a free gift for all the children. Children's tickets will be £5 and adults will be £8 and all tickets must be purchased in house (cash payments only).
Then head along for the last big quiz of the year on December 14 from 8pm to late.
*Click here for more information about festive promotions at The Shepherds Rest.