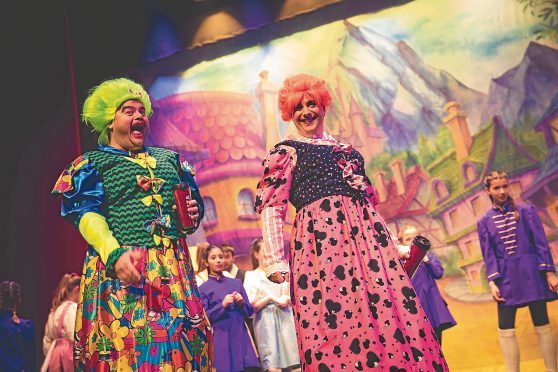 Part of the magic of this pantomime is its setting.
There is a real enchantment about watching the Tivoli, Aberdeen's original grand old lady of theatre, filling up with smiling faces, excited kids, Christmas jumpers and tinsel galore.
The vibrant buzz seemed to add an extra glow to the polish this jewel has been given in its new lease of life as a working venue.
Then it was over to the cast and crew to work their magic of bringing Cinderella to glorious life.
The ambition of the Attic Theatre team was laid out in the opening number with its catchy chorus about everyone loving a pantomime and how we were all going to have a real good time.
For the next two hours that promise was more than delivered – and very often in delightful Doric.
---
---
Every panto box was ticked … the bright sets, the colourful costumes, the big song and dance numbers, the slapstick, the world play and plenty of laugh out loud moments.
Certainly during the big set pieces the stage was a riot of colour and carefully choreographed movement, with the talented ensemble giving it laldy to great effect.
The leads were uniformly excellent, with Irene Johnson leading the charge as a warm and engaging Fairy Godmother, while Emily Maciver made a bouncy Buttons who established a real rapport with the audience
Kudos to the Ugly Sisters, too, with Scott Jamieson as River Dee and Mike Taylor as Bridget Dee, playing them as Doric divas with the knockabout fun ramped up to the max, while Vikki Davidson was a loveable Cinders with a big voice.
The sheer joy coming from the stage was infectious, captivating the audience, young and old – and even had some of the wee ones dancing in the aisles.
At times you had to remind yourself that this was an amateur production and everyone on that state has a day job.
That they can pull of something that entertains on this scale is a tribute to the huge pool of talent we are lucky to have in Aberdeen.
Go see Cinderella. You'll have a ball.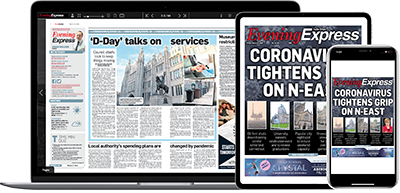 Help support quality local journalism … become a digital subscriber to the Evening Express
For as little as £5.99 a month you can access all of our content, including Premium articles.
Subscribe