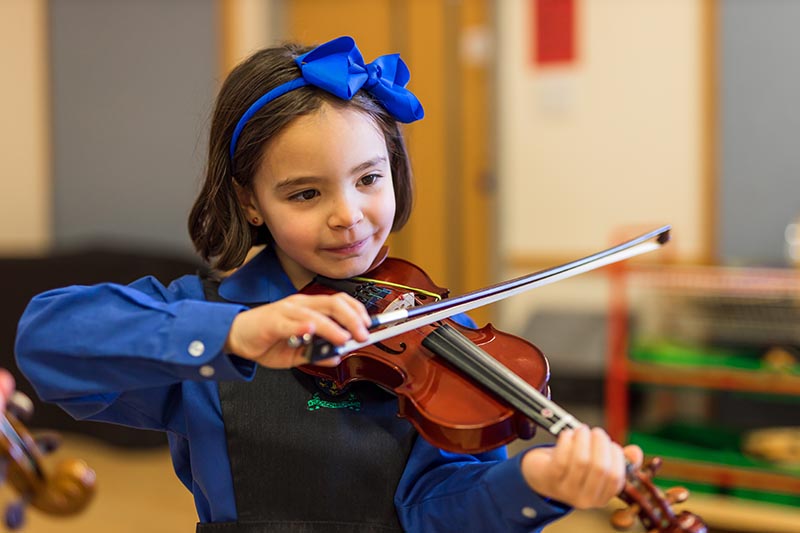 The new school year at St Margaret's got off to a vibrant start as staff and pupils were reunited in person after months of virtual learning – Scotland's oldest girls' school was brought to life once more with the sounds of young people's joy and laughter!
New building allows for greater distancing
There was great excitement about the school's new annexe at 3-5 Albyn Place.
Located only two minutes' walk from the front door of the main building, the lease of the annexe is a welcome addition to the school estate, providing extra bathrooms, handwashing facilities and space to support physical distancing.
A dedicated open-plan sixth-year study area, where each girl has her own double desk, is complemented by five further large bright and airy classrooms equipped with new interactive boards.
In the current context, the additional space benefits pupils of all ages as it means that corridors and public areas in the main buildings are always less busy.
Senior pupils use creative means to support younger girls
While under the current risk assessment, the school is operating physically as three distinct entities of nursery, junior school and senior school, sixth-year pupils continue to act as role models to younger year groups.
Using film and digital means, they have worked with staff to train younger girls in Covid-secure measures: The school community has adapted quickly to one way systems, rigorous handwashing and hand sanitising routines, and arrangements whereby different year groups operate separately from others.
The additional cleaners employed by the school to work through each school day focusing on regular and thorough cleaning of touch points and bathrooms are already established as welcome members of the school community.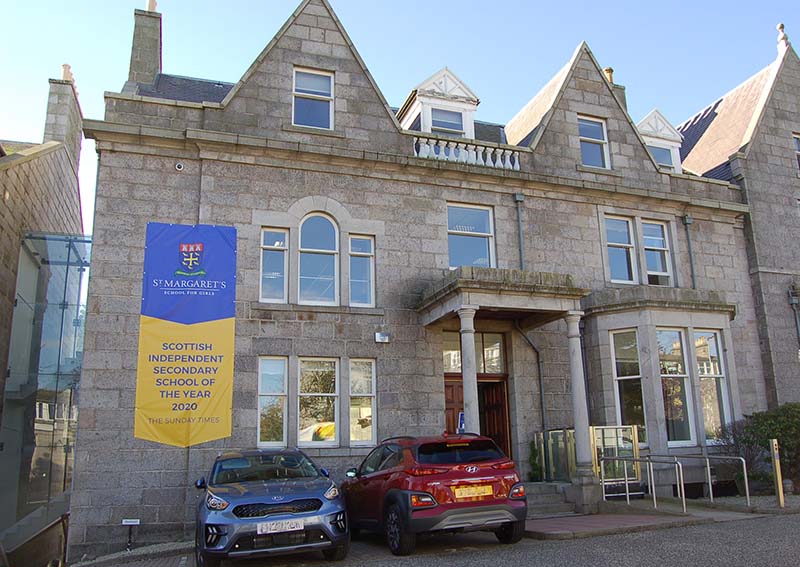 Digital learning strategy
The new school session has also seen a substantial investment in digital technology.
Over the summer holiday the school's wifi system was replaced and upon their return pupils from 4 Junior upwards have been issued with Chromebooks, the very same model that their teachers used to teach them so successfully during the period of school building closure.
Within the school's small classes, training in the use of the devices is ongoing and, while they are only one tool in the diverse range of learning and teaching approaches
employed by staff, the one-to-one device model which the school has adopted will ensure continuity of a rich education whatever scenario arises in the months to come.
A caring and supportive community
Supporting physical and mental wellbeing is at the heart of the curriculum at St Margaret's and it has never been more important than now.
The recent appointment of an experienced paediatric nurse has provided support to the senior management team and the wider school community in ensuring a safe return to school for all.
Mindfulness initiatives for pupils and the swift reintroduction of outdoor sports clubs for year groups have got off to a good start, and ongoing consultation with pupils through pupil councils, PSHE lessons and questionnaires will shape provision to ensure that it meets the needs of pupils at this unique time.
Wraparound care in the form of morning clubs and after-school care continue to offer working parents valuable childcare within St Margaret's.
Learning beyond the classroom
Pupils are embracing opportunities to resume sport at the school's conveniently located playing fields at Summerhill, and in the case of piano, strings and percussion lessons to resume individual tuition in the music department.
Following government guidelines, woodwind, brass and singing lessons are continuing online.
Other in-person extracurricular opportunities are being reintroduced incrementally in  line with the school's risk assessment.
Some of the activities, such as Film Club, which were offered virtually during the summer term, are continuing successfully in that format.
Virtual whole school assemblies and an online House Hub are just some of the initiatives designed to keep the sense of togetherness which St Margaret's has long held dear.
To find out more about what St Margaret's can offer your daughter, or to register for the Virtual Open Day on Saturday September 19, please contact the admissions office on  01224 584466 or email admissions@st-margaret.uk.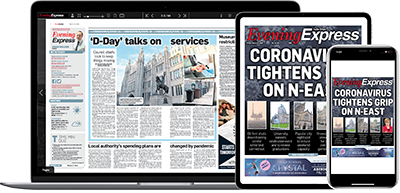 Help support quality local journalism … become a digital subscriber to the Evening Express
For as little as £5.99 a month you can access all of our content, including Premium articles.
Subscribe