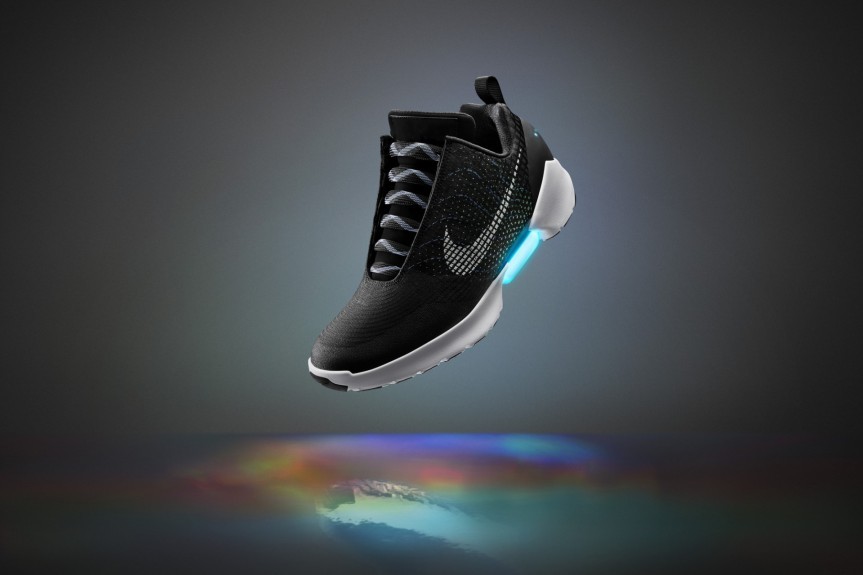 When the Back To The Future film-makers created a pair of self-lacing Nike trainers when they imagined 2015 in the second film in the late 1980s, it looked like something far from reality.
But in 2016, Nike has pretty much made the dream a reality with its new HyperAdapt 1.0 trainers.
Here's Marty McFly with those incredible Nikes.
OK, so the real ones might not zap up quite in that fashion but the HyperAdapt 1.0 has amazing adaptive lacing to fit to your foot.
https://www.youtube.com/watch?v=z7Cyv3cvIxY
The technology that makes this possible is called EARL (electro-adaptive reactive lacing) and uses tiny motors to adapt the shoe to the foot.
Tiffany Beers, senior innovator at Nike Inc and the project's technical lead, said: "When you step in, your heel will hit a sensor and the system will automatically tighten.
"Then there are two buttons on the side to tighten and loosen. You can adjust it until it's perfect."
The trainers, which will hit the shelves later this year, also feature coloured lights on the sole to indicate the power charge level and whether they need charging up.
Designer Tinker Hatfield said: "Innovation at Nike is not about dreaming of tomorrow. It's about accelerating toward it.
"We're able to anticipate the needs of athletes because we know them better than anybody. Sometimes, we deliver a reality before others have even begun to imagine it."
Footballer Cristiano Ronaldo became the first athlete in the world to try the Hyper Adapt 1.0
He wrote on Instagram: "Wow! Thanks @nike for letting me be the first athlete in the world to try the new HyperAdapt 1.0."
//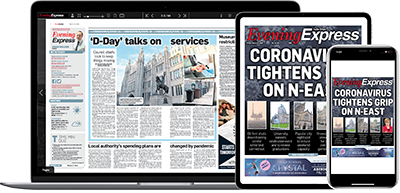 Help support quality local journalism … become a digital subscriber to the Evening Express
For as little as £5.99 a month you can access all of our content, including Premium articles.
Subscribe