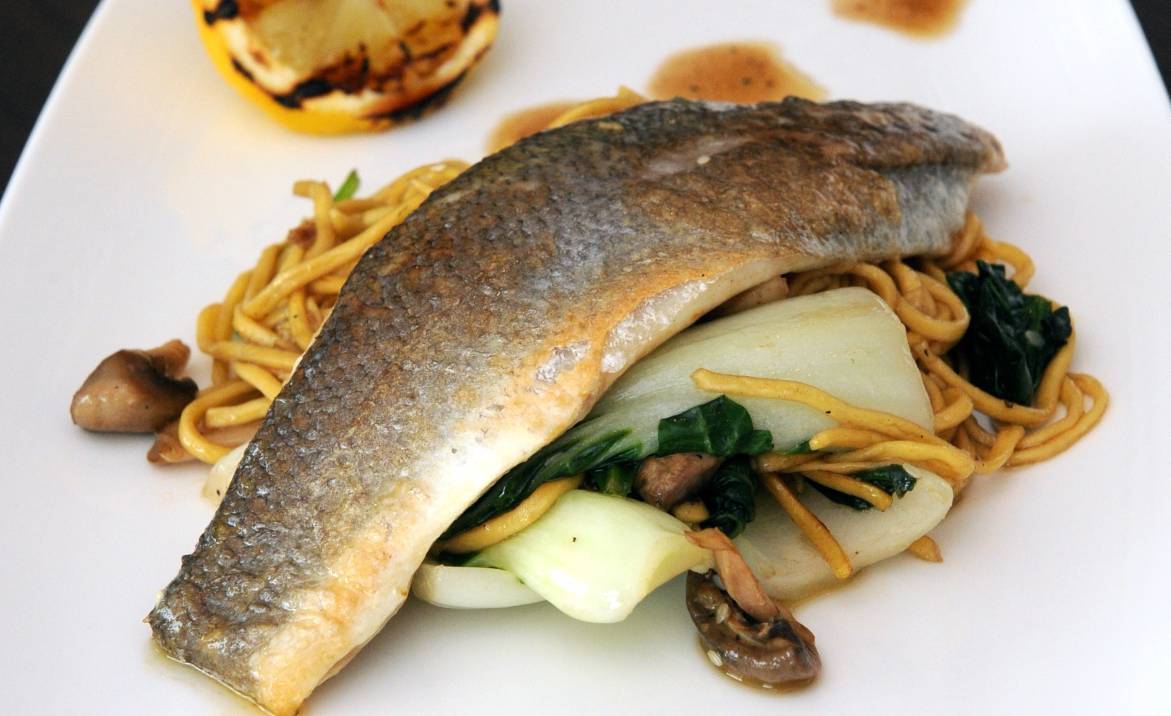 You don't have to travel far after landing at the busy Aberdeen International Airport to find the perfect spot for a relaxing meal.
And chef Richard Simpson ensures anyone dining at nearby Jury's Inn is in for a tasty treat.
Here we bring you two of the head chef's recipes – a fantastic Sea bass dish and a stunning dessert.
Pan Roasted Sea bass fillet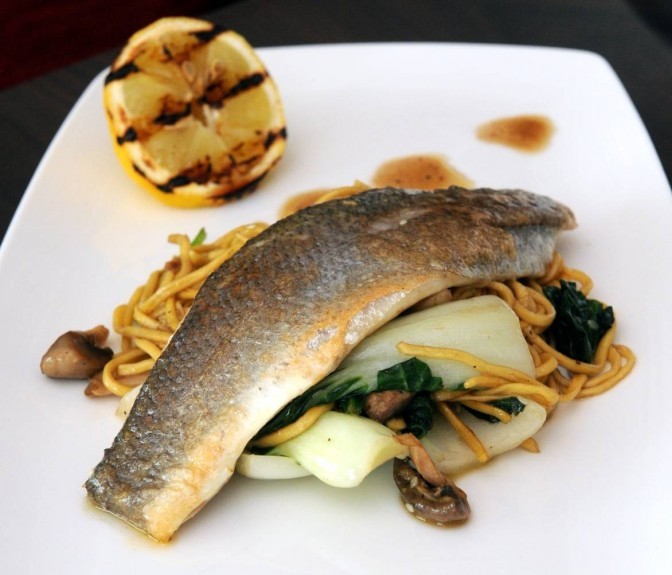 Credit: Jury's Inn Dyce
Ingredients:
2 x sea bass fillets (120-140g each)
100g dry egg noodles
50g shiitake mushrooms
50g flat mushrooms
100g Pak Choi
100g baby spinach
4 spring onions
2 teaspoons sesame seeds
1 teaspoon sesame oil
2 teaspoons virgin rapeseed oil
4 teaspoons soy sauce
4 teaspoons honey
Extra rapeseed oil for cooking
Method
Cut the sea bass fillet into 2 at an angle.
Blanch the noodles and refresh under cold water. Set aside for later.
Toast the sesame seeds.
Slice the flat mushrooms, shiitake mushrooms and long cut the spring onions.
Split the Pak Choi Leaves, cutting the larger ones into smaller pieces, add the spinach. Rinse and pat dry.
Make the dressing by mixing honey, Soya Sauce, rapeseed oil and Sesame oil, and toasted sesame seeds.
Pan roast the sea bass fillets in a little of the extra rapeseed oil: skin side down, then lightly on the flesh side. Set aside to rest.
Heat a little rapeseed oil – when hot flash fry the Mushrooms, Shiitake, Pak Choi and spinach.
Reheat the noodles in boiling water, drain.
Add the noodles to the pan, dress with the dressing and heat through, season and serve with the seabass on top.
Chocolate and Walnut Brownie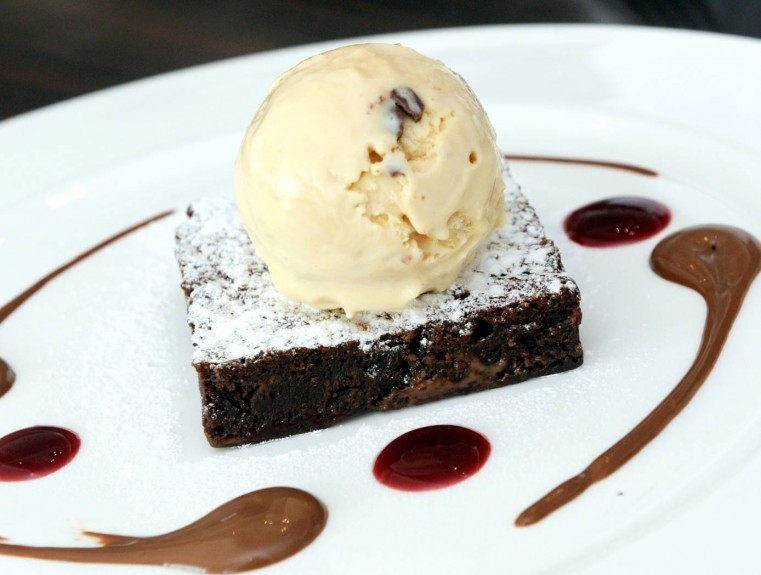 Credit: Jury's Inn Dyce
Ingredients
25g self-raising flour
45g butter
80g caster sugar
1 egg
60g dark cooking chocolate cut into chunks
30g broken walnut pieces
0.5 teaspoon vanilla extract
25g cocoa powder
Method
Cut the butter into smallish cubes and tip into a medium bowl.
Add the chocolate to the bowl. Melt over a pan of hot water on a low heat until the chocolate and butter have melted.
Preheat the oven to 160C/180F/Gas 4.
Cream the eggs and the sugar.
Fold the melted chocolate and butter into the eggs.
Add the chopped walnuts and vanilla.
Gently fold in the sieved flour and cocoa powder.
Bake for 20 – 25 minutes until the brownie is just done.
Serve warm with vanilla ice-cream.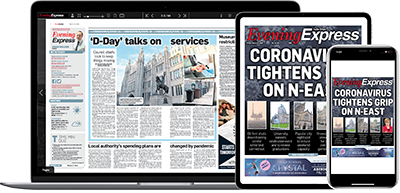 Help support quality local journalism … become a digital subscriber to the Evening Express
For as little as £5.99 a month you can access all of our content, including Premium articles.
Subscribe