I had just 12 minutes to get my car ready and set a blisteringly fast time to secure pole position.
Then a warning message flashed up, and my chief mechanic piped up over the radio about a fuel pump issue – something which would take the team eight minutes to fix.
Not something you want to see after being the fastest man on track all weekend.
A nail-biting wait, watching the timing screens show my rivals setting purple sectors and fastest laps as the session's timer counts down. With less than four minutes to go, the problem is fixed, I've got the green light to head out on track.
But there's traffic, nearly every other driver is out there fighting for pole, forcing me to abandon my first hot lap 20 seconds off the pace.
I crossed the line to start another attempt at pole, the session timer hit 0 meaning this was my first and last attempt – no time for mistakes.
Every corner was perfect, but I still wasn't fastest through the first and second sectors.  The final sector had been my strongest, but I was 1.3 seconds behind Hamilton. Crossing the line the the timing display vanished off my screen – I felt my self subconsciously shifting forward in my seat, leaning forward, nervously waiting for the result.
Pole Position!
Revamped single player
It's this sense of excitement that's made me fall back in love with the F1 franchise I actively avoided for the past two years.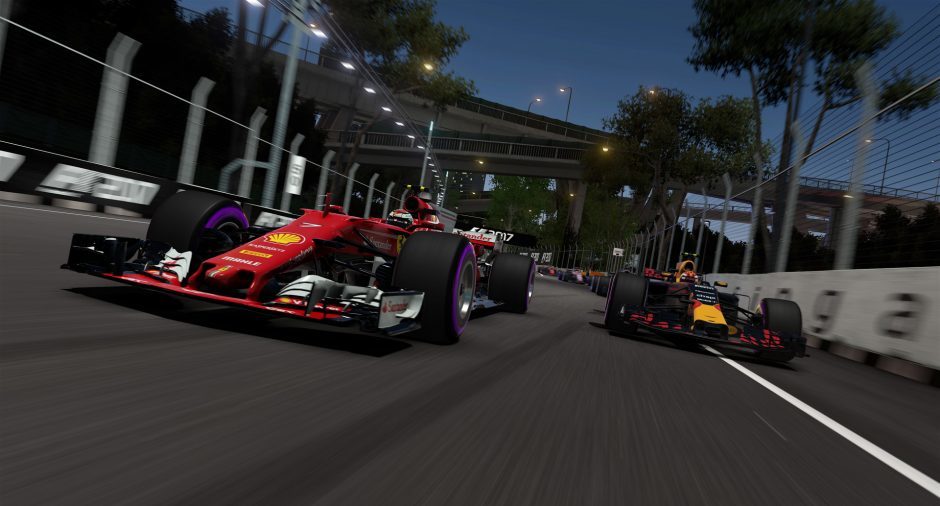 The driver AI seems to have had an overhaul for the better, with drivers more, or less, aggressive depending on their real life counterparts and willing to take risks in the dying moments of a race to get the edge.
A couple of these over zealous moves down the field can result in a safety car which can dramatically change a race's dynamic.
The practice sessions have special testing plans for you to help you get the most out of your car, its tyres and the all important fuel load.
These are features perfect for both the dedicated F1 fan and those who are more casual racing gamers.
Improved upgrade system
Of course, for the hardcore fans every aspect of your car can still be customised, from the angle of your tyres, the amount of front and rear down force and how much or how little help you get from the game in terms of breaking guides throughout the weekend.
If you're finding it a little easy, or a little tough, the settings allow you to modify the difficulty to suit your driving and playing style.
The RPG-style upgrade system allows you to choose which direction you want the factory to focus your car's upgrades.
You can either go it alone, deciding based on personal style what you want improved first, or you can follow your engineers' recommendations.
But like a real F1 engine, no matter the upgrades you make, things will fail and break unexpectedly, like my fuel pump above, or wear and tear will cause elements of your engine to fail.
Managing your car and its components, switching out engine elements in between practice sessions, become vital as the season goes on to.
F1 2017's online offering
The online mode has been tweaked a little as well.
Match making was quick, and despite a few overly aggressive drivers who are happy to ram you off the road when you execute a perfect move through Monza's Ascari, the online experience was fun and engaging.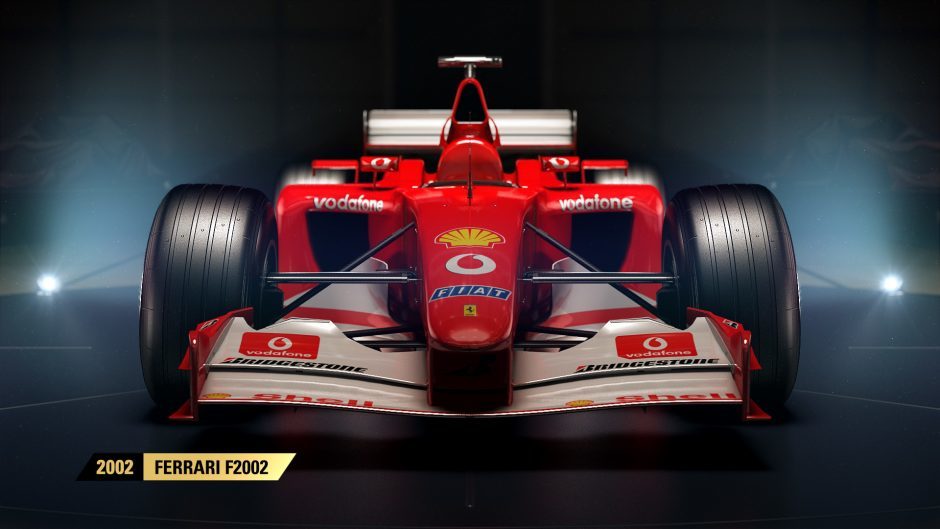 This year also F1 2017 also introduces classic cars, historic title winning McLaren's, Williams and Ferrari's, complete with period correct sounds (the 1995 Ferrari V12 is incredible!) and driving feel.
Overall, the game has made positive steps forward from last year's effort.
The cars rightly feel faster, stronger and altogether more aggressive and the revamped career mode has a great feel to it – and is my favourite iteration of this since Codemaster's took the reins of the series.