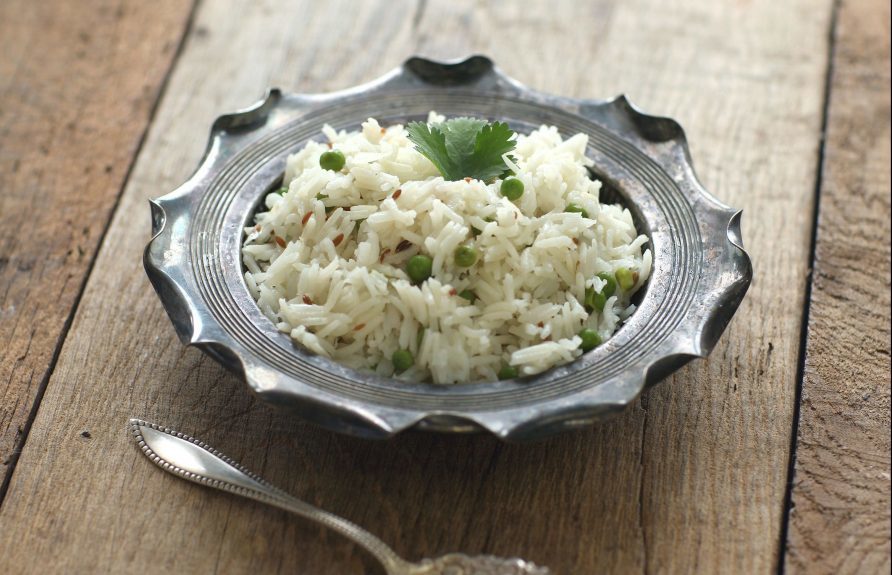 Jeera Chaul (Cumin Rice)
1tbsp oil
1tsp cumin seeds
1 small onion, finely sliced
200g Basmati rice
50g frozen peas
500ml cold water

Wash the rice until the water runs clear. I do this by covering the rice with water and running my hand through it, pouring the starchy water away then refilling with cold water and repeating until the water runs clear. Strain in a sieve and leave.
In a wide based pan, heat the oil, add the onions and fry until translucent.
Add the whole cumin seeds. When they sizzle and become fragrant, stir in the frozen peas
Add the washed rice, stir to coat with the oil then pour in 500ml of water (twice the amount of water to rice).
Bring the water to a vigorous rolling boil, reduce the heat to the lowest setting and place the lid on the pan.
Leave to cook for 12 minutes; do not remove the lid – be patient!
After 12 minutes, remove from the heat and take the lid off. Leave to sit for a couple of minutes. All the water will be absorbed and the rice will be light and fluffy.
Gently fork through the rice (never dive straight in) and serve.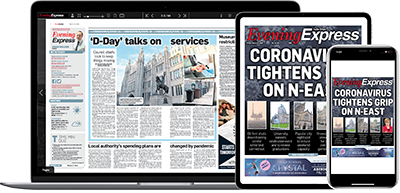 Help support quality local journalism … become a digital subscriber to the Evening Express
For as little as £5.99 a month you can access all of our content, including Premium articles.
Subscribe