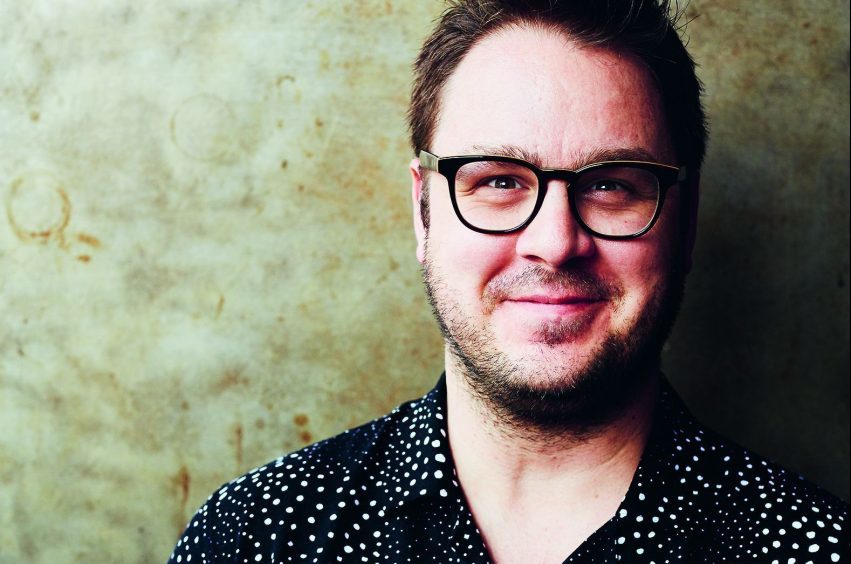 The first time he tried sushi, American chef Tim Anderson, who runs Japanese soul food restaurant Nanban in London's Brixton, wasn't keen.
"Sushi is the first Japanese food everybody tries and I've never understood why," he says, when we meet in Nanban's kitchen, where he's set to teach me some basics.
"I really didn't like the nori [seaweed] – the flavour or texture – it was an acquired taste. But I was really into soul food – tempura, fried rice. I loved noodles from the beginning, and the thing that blew my mind when I first tried it was tonkatsu [breaded pork cutlet] ramen."
Sushi is not on the menu at Nanban – it's all about the ramen and soul food – but there are recipes for spicy tuna rolls and salmon avocado rolls in his new book, JapanEasy, in which Tim dispels the myth that Japanese cooking is complicated or requires a larder full of special ingredients.
"I'm really proud of my first book, Nanban," says the 2011 MasterChef winner, "but it was never going to be a huge bestseller because the recipes were so obscure and difficult, whereas this book was really fun to write and I think it's going to do a better job of actually getting people to cook Japanese food."
We're chatting while Tim prepares nasu dengaku – miso-glazed aubergines – which involves cutting a crosshatch pattern in the flesh of a halved aubergine, which is then deep-fried, slathered with sweet miso sauce and popped under the grill. It takes minutes to prepare and cook and tastes sweet and salty and delicious.
"It's a really simple thing – and it goes with all types of food," he says, as we scoop up the gooey lumps with chopsticks. "Like, if you're having lamb chops, there's no reason you can't have that as your side."
Brits have two preconceptions that stop them from cooking Japanese food, believes Tim.
"One is they don't think they can get the ingredients, which isn't true. You're not going to go to a Tesco Metro and find everything you need, but a big Tesco will absolutely have all the ingredients you need to cook the vast majority of Japanese food, and you can get everything online.
"There's a lot of Japanese dishes that don't require specialist ingredients, except for soya sauce. I made a point to not include recipes [in the book] that require obscure ingredients, especially fresh stuff, 'cos it's not fair to make people substitute stuff and you won't get the right flavour.
"Also, I think people think you have to make a beautiful Japanese meal, but really Japanese home-cooking is just as humble and unpretentious as any other home-cooking. A lot of it is one-pot or one-bowl food, like rice bowls. You don't have to have a huge spread."
Tim grew up in Wisconsin, where "we don't have a lot of Japanese food". It was watching one of the first televised cooking competition shows, Iron Chef, (which was dubbed into English and became a cult hit in America) when he was 13, that got him into Japanese food – and he moved to LA to study Japanese history, winning a research grant to study food museums in Japan when he was 20.
After graduating, he taught English in Japan for two years, soaking up the food culture, before moving to England in 2008, marrying British wife Laura and finally opening Nanban, after a hunt for the perfect location, in 2015.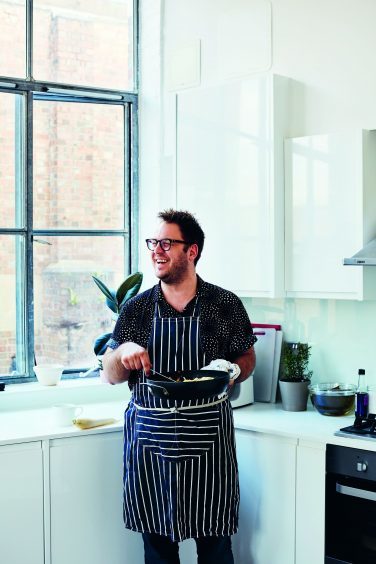 "When I moved here straight from Japan, I was really disappointed by the British food culture. If you go from place to place in Japan, even the train station will have the best produce, different liquors and sweets, but in Britain, you have to go out of your way to find good local food. There's not the same sense of identity with it as they have in Japan, where food is front and centre and so important to people."
How to make Tim Anderson's Ramen with Scallops, Bacon and Eggs
At 26, Tim became the youngest ever winner of MasterChef, wowing the judges in the final with his Kyushu-style pork ramen with truffled lobster and gyoza.
His gyoza are just as tasty today as they were then, I can attest, after watching him carefully 'crimp' circles of pre-prepared pastry around dollops of minced pork and fry them until their bottoms are crisp. He makes it look so easy, I might just be convinced to make them myself at home.
JapanEasy: Classic & Modern Japanese Recipes To Cook At Home by Tim Anderson, photography by Laura Edwards. is published by Hardie Grant, priced £20. Available now.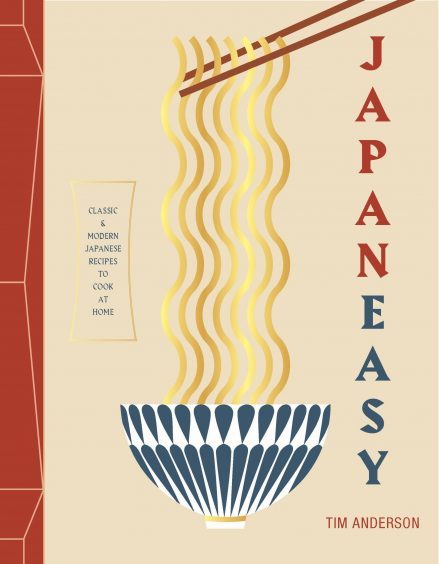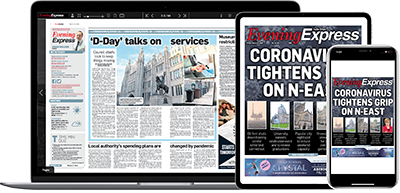 Help support quality local journalism … become a digital subscriber to the Evening Express
For as little as £5.99 a month you can access all of our content, including Premium articles.
Subscribe