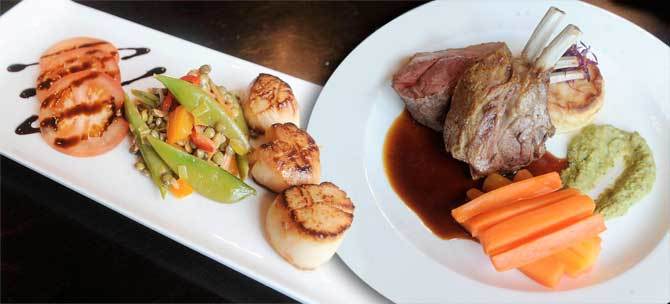 Head chef Paul McLean has a message for city dwellers: get out of Aberdeen and visit restaurants along the North Sea coast.
The 31-year-old, who has been at the Buchan Brae Hotel's popular Grill Room restaurant in Boddam, near Peterhead for three years, says the local produce in Buchan and Aberdeenshire is second to none.
With Peterhead's famous fish markets nearby, Paul may be onto something.
Here we take a look at two stunning recipes from his menu.
Starter: Pan Fried Scallops with Puy Lentil Salad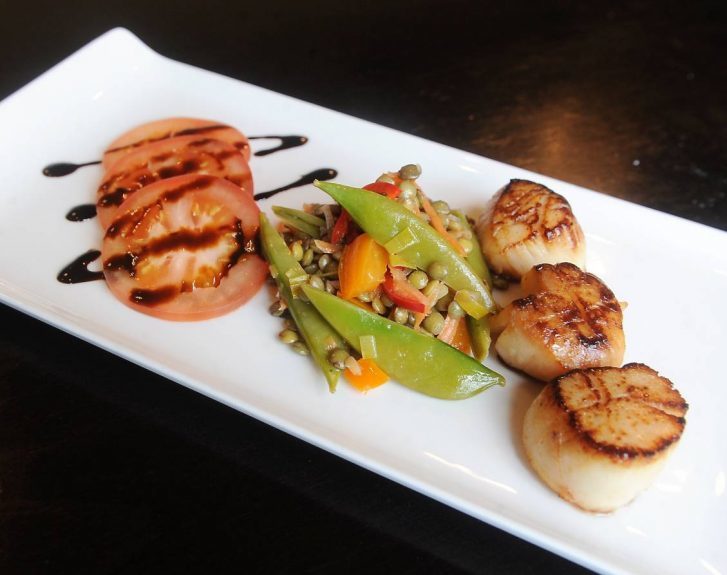 Ingredients
6 king scallops, cleaned with roe removed
Puy lentil salad
100g puy lentils (gently poached in chicken stock, and drained)
10g sugar snap peas, halved
10g diced red onion
10g diced red pepper
Finely chopped red chilli (use to taste)
10g grated carrot
3g chopped coriander
3g chopped chives
10ml olive oil
For the dressing
50ml mirin
25ml rice wine vinegar
1 lime, zest and juice
Method
Cook puy lentils in stock, drain and set aside.
Sweat off onions, peppers and chilli.
Add sugar snaps, grated carrot and chopped herbs.
Mix together with the cold puy lentils.
Combine the mirin, rice wine vinegar and lime juice and zest.
Mix all ingredients together.
Season to taste with salt and pepper.
To cook scallops:
Heat a clean, non stick frying pan.
When hot, add a little oil.
Place scallops into pan, season with salt. When coloured on one side, turn over and add a knob of butter and a squeeze of lime juice.
Main: Roast rack of lamb with fondant potato, honey, carrots and mint pea puree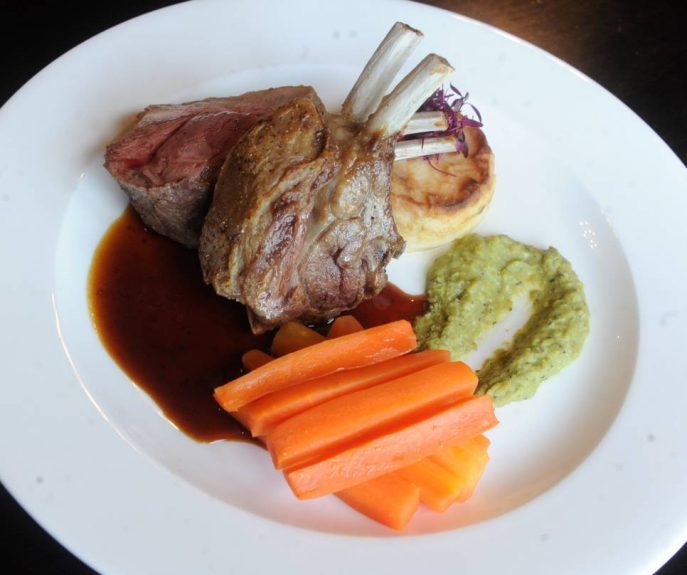 Ingredients
1 rack of lamb, skin and chine bone removed (butcher can be asked for this)
2 baking potatoes
250ml chicken stock
2 carrots
1tbsp honey
100g peas
Sprig mint (chopped)
Method
Cut the potatoes into a disc approximately 3cm thick.
Colour both sides in a hot frying pan using a little butter.
Place in a dish and add chicken stock until three quarters up the side of the potato.
Cook in a pre-heated oven at 200C for around 30 minutes.
Cut the carrots into batons and place in a saucepan with just enough water to cover.
Add a knob of butter, salt and honey. Cook until just soft.
Boil the peas in salted water with the mint.
Drain and blitz in a food processor.
Season the rack of lamb with salt and pepper, and seal on all sides in a hot pan. Place in hot oven for around 10-15 minutes. Remove from oven and allow lamb to rest for 5 minutes.
Use the stock from the fondant potatoes and any lamb juices, and thicken for a sauce.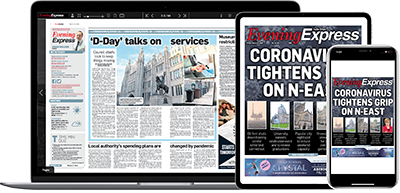 Help support quality local journalism … become a digital subscriber to the Evening Express
For as little as £5.99 a month you can access all of our content, including Premium articles.
Subscribe