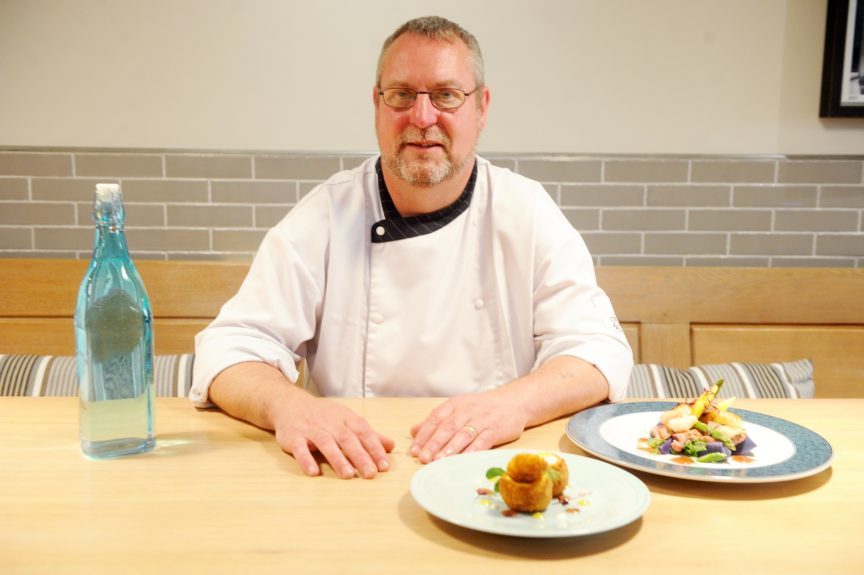 It is the latest addition to Aberdeen's vibrant restaurant scene. And the Kitchen Works, in Summer Street, is offering guests a different approach to fine dining.
The eatery specialises in small dishes or tapas – but they have a modern twist.
Head chef Dave Anderson said: "It's modern tapas using seasonal produce. We're trying to keep it predominantly Scottish."
Here's two stunning recipes from their menu.
Smoked Haddock Arancini

Ingredients
2oz butter
150g natural undyed smoked haddock
1 small onion or 2 shallots
100g arborio risotto rice
25g fresh grated parmesan
1 medium leek – finely chopped
1tsp chervil
seasoning – cracked black pepper
Approx 100g flour
1-2 eggs beaten
100g panko crumbs
Method
Bring approx 400-500ml milk to the boil.
Place chopped fish in milk and cover until fish is just cooked (around five minutes)
Transfer fish into a container and reserve the strained milk
Melt butter in a heavy based pan and fry leeks and onion until soft.
Add rice to the butter and cook to coat all the grains. Gradually add the strained milk until it is all absorbed.
Check the grains are soft but not mushy. Take off the heat and stir in parmesan and chervil. Transfer the rice to a long shallow container as this will stop the cooking process.
Chill the rice in the fridge until needed.
Roll risotto into balls about the size of a golf ball. Roll in flour, then egg and then the Panko crumbs
Fry arancini in sunflower oil 160-180 degrees for approx three minutes until golden.
Drain on kitchen paper.
Warm surf 'n' turf salad

Ingredients
2 x 6oz sirloin steaks – 28-day hung
6 large king prawns – peeled and de-veined
4 asparagus spears
2 purple potatoes
Pea tendril shoots to garnish
1 mango sliced into wedges
½ pint red wine
1 orange
1 star anise
2oz brown sugar
Method
Cook purple potatoes in salted water in skins until tender, then peel.
Cook steaks in a heavy-based pan in groundnut oil. At the last minute, season the steaks with sea salt and black pepper as the seasoning can dry the meat out. Cook according to preference and then rest steaks until needed.
Boil wine, orange, sugar and star anise until you have a syrup consistency.
Snap woody ends off asparagus and discard. Cook asparagus in butter until tender – around two minutes on a medium heat.
Peel mango and cut into wedges.
Slice the sirloin as you like – thick or thin.
Warm potato and asparagus in butter and assemble on the plate for service.
Cook king prawns in equal quantities of butter and oil, in a hot pan for one minute. Rest for one minute
Drizzle with red wine syrup and fresh herbs/garnish.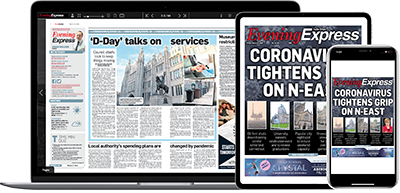 Help support quality local journalism … become a digital subscriber to the Evening Express
For as little as £5.99 a month you can access all of our content, including Premium articles.
Subscribe