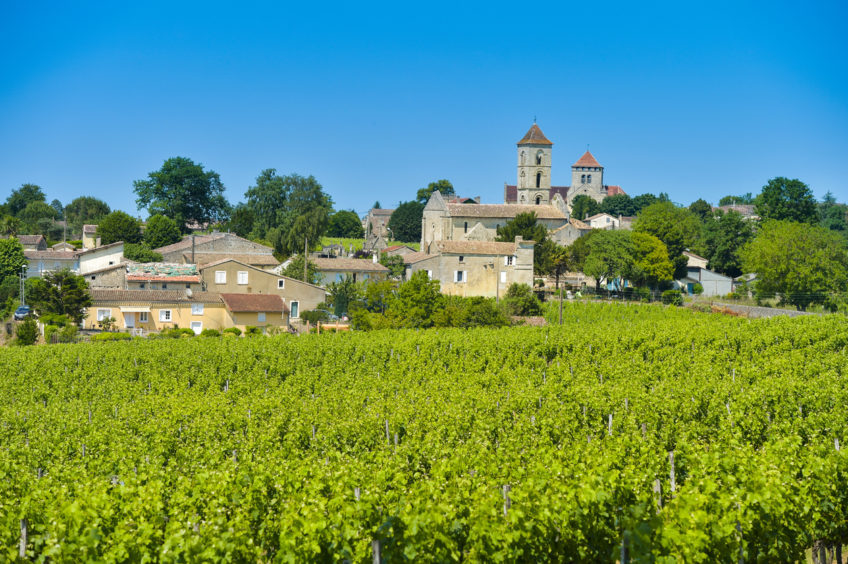 For any lover of red wine a trip to the appellation – the fancy name for a wine-growing region – of Montagne Saint-Emilion in Bordeaux is an absolute must.
Four miles from the village of Pomerol, which proudly boasts some of the worlds' rarest and most expensive wines, neighbouring Montagne Saint-Emilion is a little off the beaten track.
But as with wine itself, the satisfaction comes from discovering new and not altogether obvious things, in learning to appreciate the subtleties of its character and how it has been shaped.
First up, the spectacular terroir – the environmental conditions that produce a particular grape.
Soil, climate and weather combine to create the luscious grapes of Merlot, Cabernet Franc and Cabernet Sauvignon.
In Montagne (which translates to mountain) Saint- Emilion you will find an excellent bottle of wine for as little as £8, well below what you will pay for a bottle from its neighbours.
With a population of just over 2,000 the stunning yet quaint village is completely surrounded by vineyards, stretching as far as the eye can see.
Occasionally you will spot the odd church dotted in the landscape. And you will almost gasp out loud at the majestic architecture of the assorted chateaux which lend further to its charm.
Could it be, this city girl (with no Wi-Fi access) was actually happy to just go with the flow?
The many vignerons (winemakers) who live here are mostly fourth generation. However, I was to discover two rare finds, both a seventh generation, Hubert Boidron and eighth generation vigneron, Elisabeth Lecomte.
The vignerons I visited all seemed to share two common traits…a passion for wine and a dash of modesty.
Those are both qualities I found to be humbling and inspiring.
They are respectful always of the land, foregoing a quick profit by honouring traditional methods of cultivation. Perhaps it is surprising that taking a balanced approach to cultivating the grapes and working the land results in smiles all round?
You see, everyone here is genuinely happy.
When I asked vigneron, Sophie Guimberteau, what the key was to such happiness she replied, with a sparkle in her eye: "Because we also enjoy drinking the wine."
That makes perfect sense to me, and I guess, therein lies the key to such passion.
Ooh la la, indeed.
From preparing the soil to the eventual popping of the cork it really is a sight to behold as you witness the farmers work the land; so in tune and at one with nature.
As it was to unfold on my wine discovery the winemakers' passion for their product proved utterly contagious.
In fact, I found myself easily swept along. Held captive.
A city girl I may be, but here I was breathing in the different aromas that surround the vineyards, everything from the fragrant lavender, violets and roses to numerous other natural elements that eventually find their way into the wine itself. Fruit flavours from these grapes are of rich black fruits – blackcurrant, blackberry and blueberry.
Then from the oak we have tobacco and toasted notes, with some vanilla and a smidgen of coconut from the occasional wines aged in American oak – unusual in Bordeaux.
My senses were awakened like never before.
Suddenly, it all made perfect sense to me. I instinctively felt I understood that each wine has its own personality, not too dissimilar to that of their creators.
I found myself in awe of Mother Nature and have the greatest respect for how she will have the final say on whether 2018 will yet yield a good vintage.
There really are more winemakers here than you can shake a stick at and most welcome visitors, although you will have to arrange a tasting session in advance.
This is the perfect holiday for a group of like-minded friends to visit the many wonderful chateaux.
A highlight was a visit to the stunning Moulins de Calon, which sits at the highest peak of Montagne Saint-Emilion, which is distinctive for its two gorgeous windmills.
It seems everyone here is in on the act of producing great wines. Even the gentleman who took a group of us up, up and away in his hot air balloon to survey the quilted landscape. He too has a vineyard.
Setting forth on an early morning trip to catch the sunrise and fly over beautiful Montagne Saint-Emilion, I found my nerves to be as calm as the wind. My spirit was lifted as we soared over immaculate vineyards, laid out with a geometrical precision that spoke of the rigour applied to wine production.
From my elevated position it was clear that man does not shape nature after all, he is merely the caretaker.
As the late, great vigneron, Nelson Guimberteau, said: "A wine is the child of the vine. Its personality and maturity reflect the place and the year of its birth".
Quite simply, I couldn't have said it better myself Nelson!
---
Fact file
Donna flew with EasyJet to London Gatwick, £102 return; then Gatwick to Bourdeaux, £106 return.
There are many airbnb accommodations available in the many chateaux Donna visited, starting from around £43.94 per night. Donna stayed at the Saby Guesthouse Ambrois which has 10 bedrooms, costing £497 per night.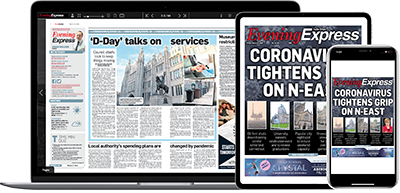 Help support quality local journalism … become a digital subscriber to the Evening Express
For as little as £5.99 a month you can access all of our content, including Premium articles.
Subscribe