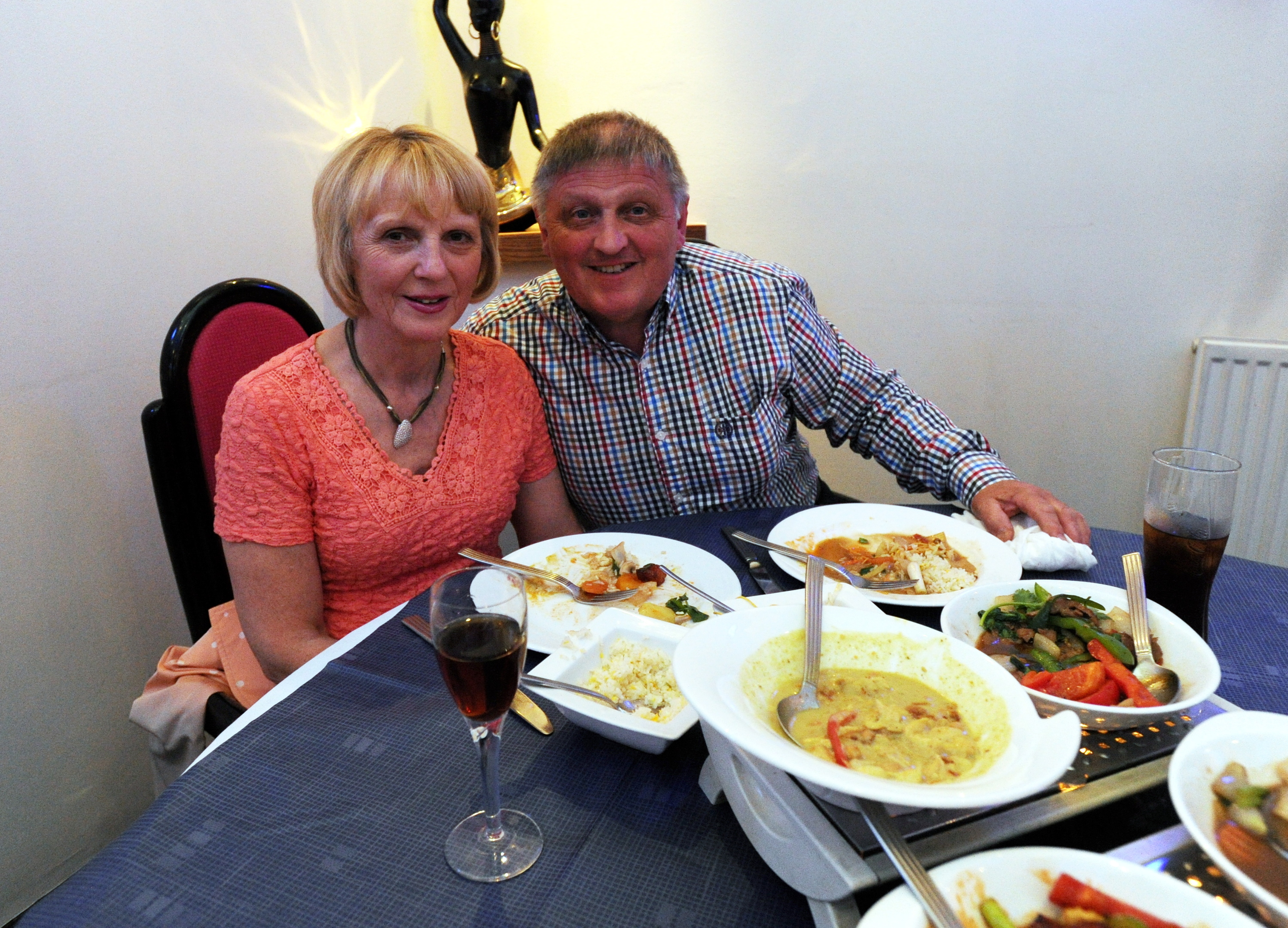 FOR months now I have been hankering after a tasty Thai feast.
But with my son's nuptials coming up soon, I'd cut back drastically on all my favourite things in preparation for his big day.
You can imagine my delight when I went for my final dress fitting and discovered I still had an inch to spare on each side.
So when my good friend Helen, who now lives in Dubai, rang to say she was in town and suggested dinner, I wasted no time in accepting her offer.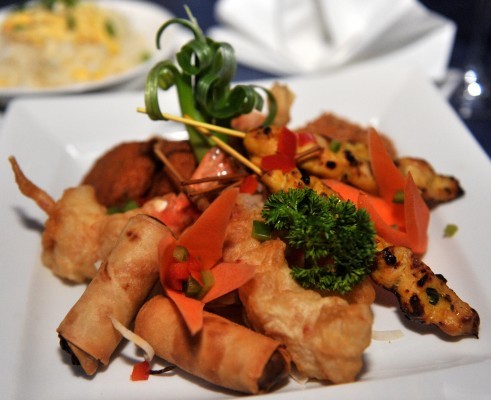 And where better to go than Royal Thai, the longest established Thai restaurant in the city?
We both marvelled how this wee gem of a place – with its unassuming entrance – gives no hint to the delights awaiting the discerning diner within.
The restaurant has an inviting, cosy feel to it with its blue neon lighting which conjures up a suggestion of Eastern shores, while the attentive staff add to the picture with their traditional and colourful Thai clothing.
However, good first impressions were followed with a bit of puzzlement as we tried to read the menu.
Helen, by her own admission, has a date with the optician lined up but I have no excuse after having laser eye surgery.
We had no alternative but to use the torch on my phone to read the menu.
A few higher wattage bulbs certainly would not go amiss. Nor would the offer of chopsticks or linen napkins.
If I pay good money to eat out, then I expect the full experience. Paper napkins don't float my boat, neither does plastic table covering.
Fortunately, the one thing that remains the same – since the doors first opened in 1992 – is the quality of the food.
For starters, there is a long list of inviting, aromatic dishes.
Helen and I both liked the sound of the Pa Hoi Shell (scallops mango) and I considered the Kha Nom Jeeb (steamed dumplings).
After some debate we chose the Ton Sum Rub (royal platter) to share – consisting of chicken satay, pork skewers, spring rolls, fish cakes and prawn sesame toast.
After we settled in to catch up on some gossip, our starter arrived in a short time.
The spring rolls were really tasty and were moist on the inside with a delectable crunch on the outside. The chicken satay also hit the spot dipped in the peanut sauce which took it to a whole different level. And, although I have never before had sesame prawn toast made from baguette, it was delicious.
As for mains, I knew Helen wouldn't see past the selection of sea bass dishes and she did not disappoint me, as she plumbed for the Pla Pao (grilled sea bass).
I on the other hand fancied something with a kick so I ordered one of my favourite Thai dishes, the Gaeng Panang Nua (panang beef curry).
We also ordered accompaniments of Khao Suay (steamed jasmine rice) and Khao Ma Prao (coconut rice).
Helen's fish dish was a sight to behold with its stunning presentation – a whole sea bass wrapped in banana leaf, decorated with lemons, lime and chillies.
Her silence as she tucked in spoke volumes and the proof of the pudding, so to speak, was her empty plate.
Now I'm not too sure if my stomach has shrunk, but as tasty and fragrantly spiced as my curry was, I was unable to polish it off. So I did what any true Aberdonian would … requested a doggie bag to take the leftovers home with me.
Neither of us had any room for sweets, but Helen did enjoy the chocolate mint presented with the bill.
As for me?
Well, I always enjoy a leftover curry the next day, so all in all, job well done!