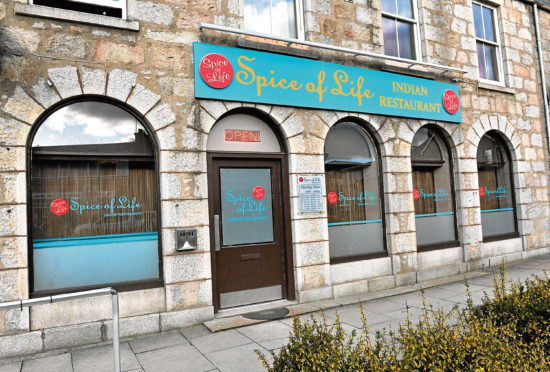 Seeking the satisfaction of a takeaway without the usual associated guilt, we called upon an old favourite.
Knowing the portions at Spice of Life are generous, we opted to share a chana masala – a healthier option as far as Indian food goes – accompanied with egg fried rice.
Feeling a bit virtuous over a more wholesome choice of main, we felt a garlic naan was justifiable.
Sometimes the simplest meals are the most enjoyable and, although its not the cheapest takeaway around, this chickpea-based curry is an absolute go-to in my household.
A hearty meal of chickpeas and onions, the deeply-spiced and flavoursome sauce has a mellow heat, but the tomato sweetness cuts through.
With its thick consistency, it's one of these dishes that particularly lends itself to being scooped up and devoured with a chunk of naan bread.
Warm, chewy and fluffy the garlic naan was definitely on the right side of aromatic.
The perfect way to round off a weekend.