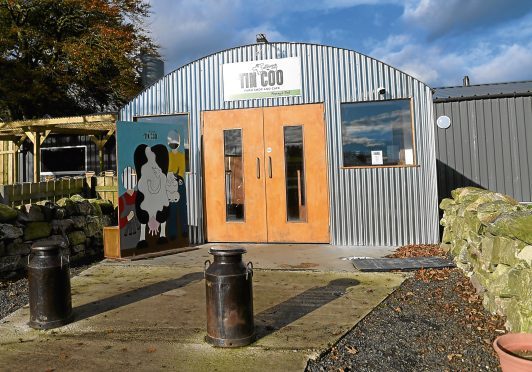 We'd heard good things about this place, where a window to the milking shed means you can see the cows coming in for milking.
We decided to see for ourselves, and discovered a hearty menu, which focuses on the dairy's own produce and had something for everyone.
My husband had no qualms about tucking into a Tin Coo burger, despite the living beasts standing feet away. Complete with bacon, cheese and tasty fries, he declared it delicious.
The boy's macaroni cheese, a creamy blend flavoured with dairy-produced cheese, along with garlic bread, was likewise demolished.
My daughter and I enjoyed a hearty, flavoursome cup of lentil and bacon soup alongside freshly made sandwiches – more dairy-made cheese for me, egg mayo for her, with salad.
But the star of the show was my daughter's scrumptious mixed berry smoothie, made with Devenick Dairy yogurt, honey and berries.