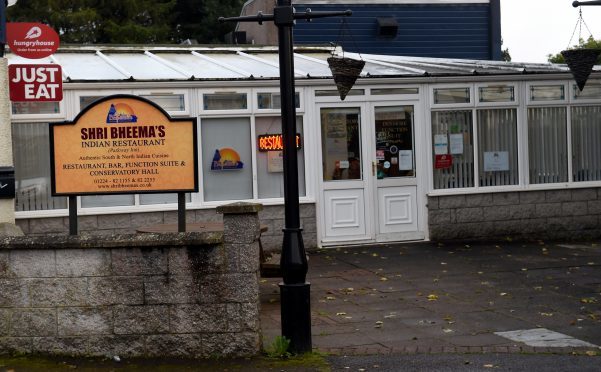 By this stage in my life, and with more than my fair share of meals out under my belt, you'd think I would know my way around a menu.
Even the extensive Shri Bheema's offering shouldn't pose a problem.
And yet, there I was staring at my "starter" which was bigger than my own head.
Which is what happens when you wander out of the starters section and into the street food bit without realising you have made a schoolboy error.
Even the clue from the super friendly waiter – "As a starter?" he asked –should have alerted me.
But no, it was lamb kothu parrota for me as Mrs B and I settled in to the ambience of Shri Bheema's Bridge of Don outpost, which we tried as a change to their Belmont Street base.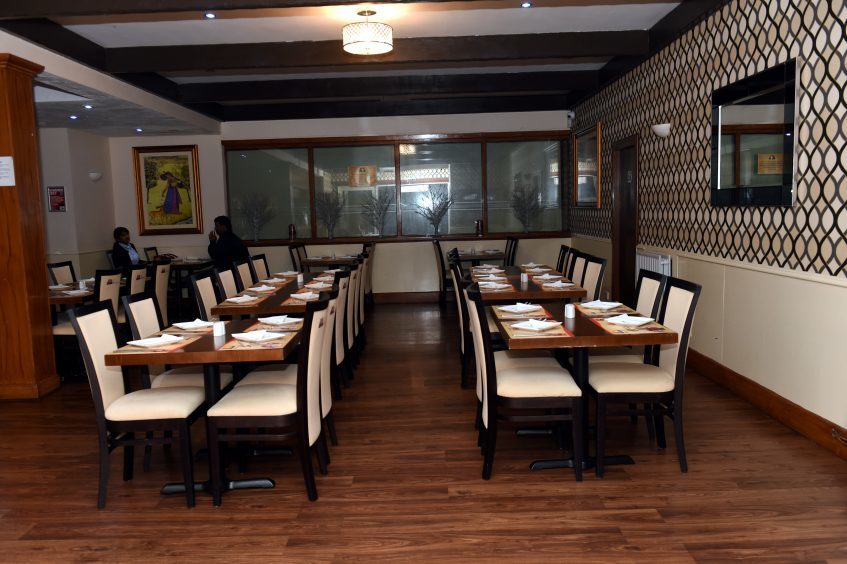 It's an odd affair – a swish curry house transplanted into a 70s roadhouse space. It worked though, mainly because of the warm welcome and swift service.
It was a matter of mere minutes from ordering our food to my misjudgment coming to light and the dawning realisation there was no way I was managing this, plus a main course.
Still, if you are going to make a mistake, this is a good one.
The kothu parotta turned out to be one of the most delicious courses I've had in a long time.
It's billed as a parotta bread, chopped on a griddle and tossed with minced lamb, egg, green chillies and spices.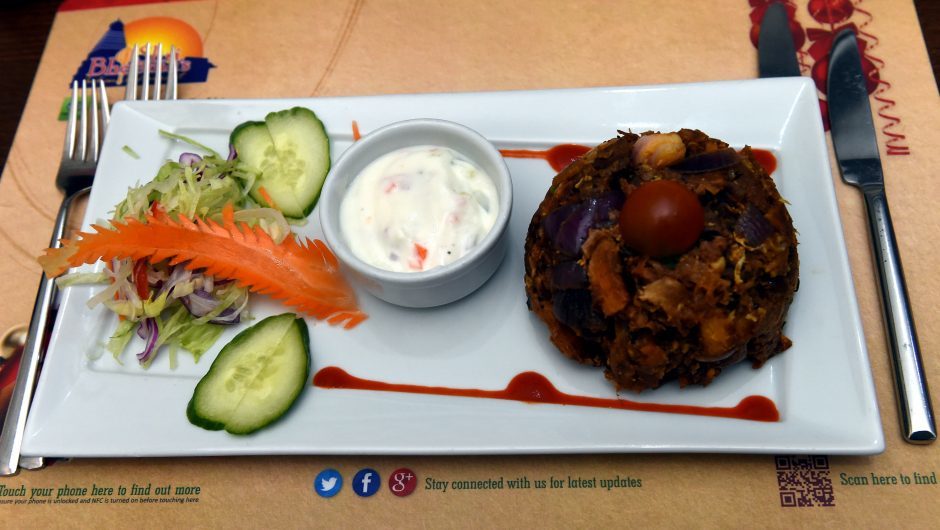 The result is best described as an Indian version of stovies.
Thick and meaty, shot through with onion, a hefty chilli kick with black pepper notes and spice notes to die for, it is an awesome dish, comfort food writ large.
Just as large as the portion, which I knew I shouldn't clear given the main courses were waiting in the wings, but I couldn't help myself. I ate the lot.
Meanwhile, Mrs B was quietly loving her sheek kebab, three sausage-shaped pieces that were rich, fiery and almost as more-ish as mine.
The waiter – who had presented my kothu with a "here's a challenge" – was full of smiles as I told him that I was now stuffed to bursting.
He said not to worry, we could take our mains home if we couldn't manage.
Another challenge.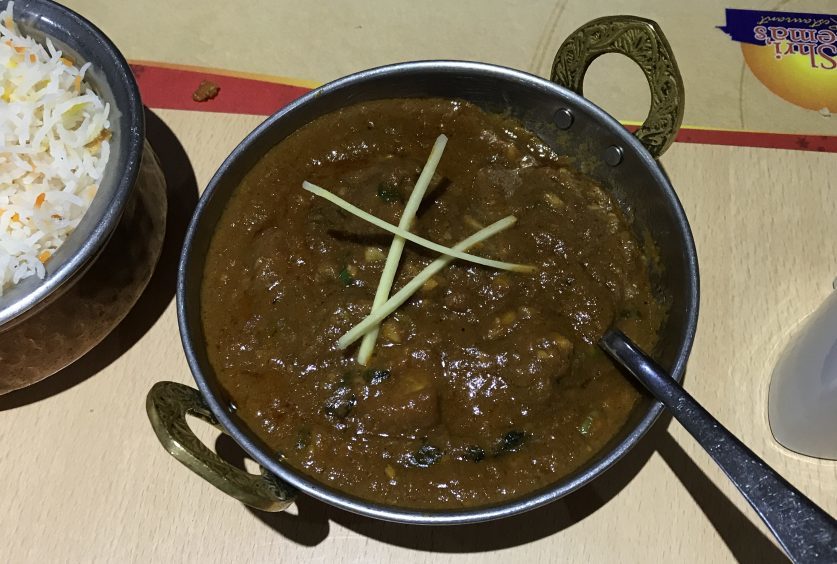 After a suitable firebreak on the eating front, I made a fair fist of my choice of lamb rogan josh.
It was a lean, mean affair, racking up the ginger quotient, backed up by the chili spikes, all with a tang of tomato.
It had smokey notes running through too, as if the garlic it held had been roasted.
The meat itself was tender and plentiful, coming away easily on the fork and nearly melting on the tongue.
Mrs B, meanwhile, had tried out unfamiliar territory with her chicken zameendari patia.
And, again, it proved to be a great choice. The tomato-based sauce alternated between sweet and sour but didn't slack on the heat front and the onions added a zing to it all.
With a garlic naan and pilau rice we had plenty of soaking up material for both sauces.
But with the best will in the world, we weren't able to finish it. Not even close.
Not that troubled us overly. It just meant we meandered off into the night with the next day's lunch in hand.
So, did I learn anything? Yes. My next trip to Shri Bheema's will involve kothu parotta – and not much else.