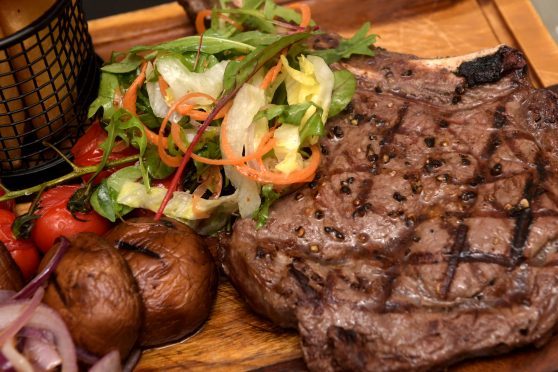 It is safe to say steak has become somewhat less of a luxury in the last decade or so. Once upon a time it was a once in a blue moon treat or something to mark a special occasion.
But with a number of chain pubs now knocking them out of the kitchen for £10 or less it as become a far more common food – even just for lunch out.
However, at Thainstone Porterhouse they have put the luxury back into the finest cuts of cow – but for the prices on their menu the food has to be a step above other places.
Turning up on a week night after phoning ahead to book, me and my dining companion are met by a near empty restaurant – just three other tables in the venue are occupied when we arrive.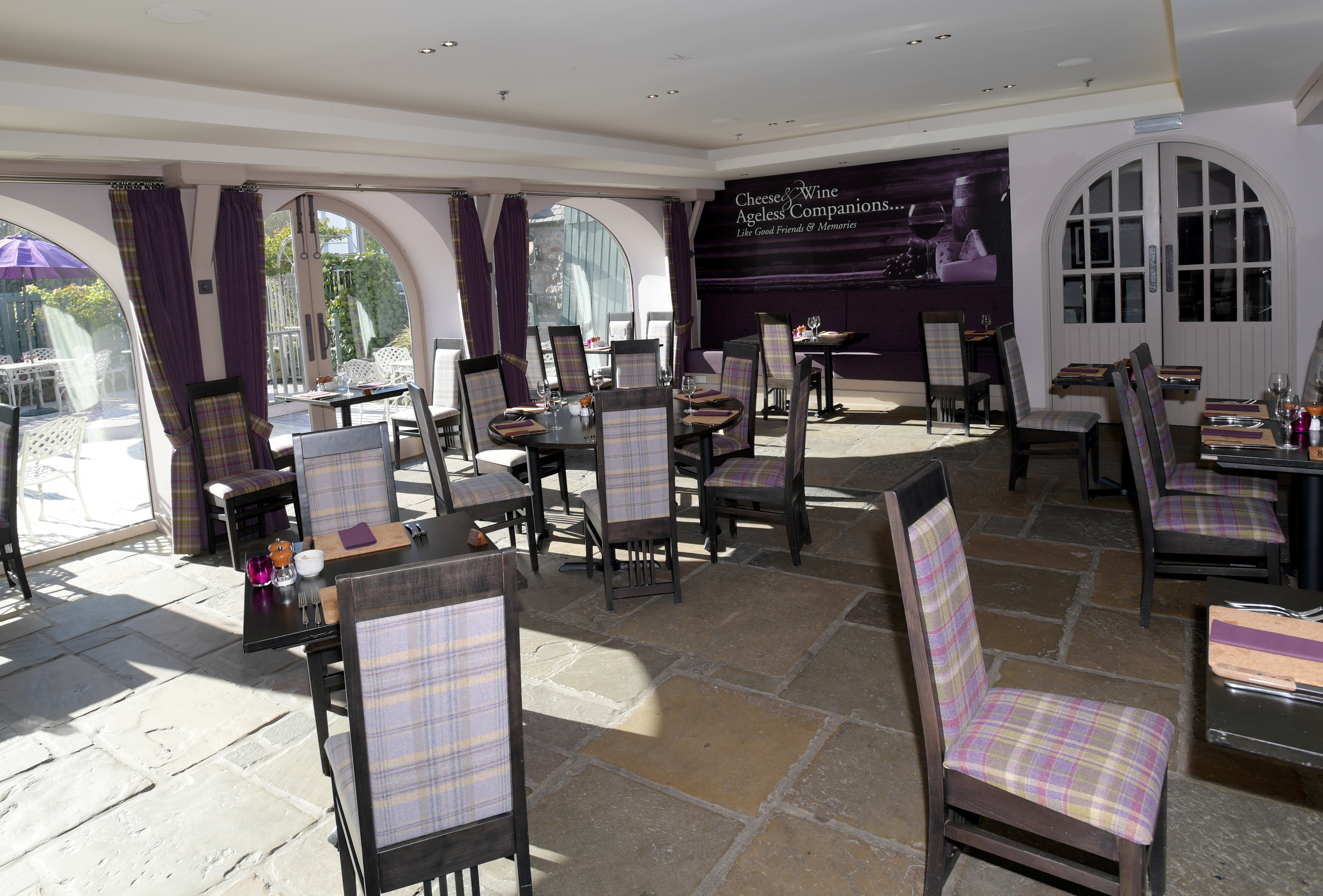 The restaurant itself is nice, welcoming and comfortable – although I'd personally question the musical tastes of whoever had been left in charge of the stereo on this given night.
We were soon greeted by our waiter and given our menus which we immediately started perusing, trying to narrow down which of the delicious sounding dishes we'd go for – and that in itself is a bit of a task given what's on offer.
For my starter I opted for the chicken liver parfait (£6.50), served with fruit chutney and homemade toasted brioche.
In all honesty I've never had a parfait as good as Porterhouse provided – smooth and delicious.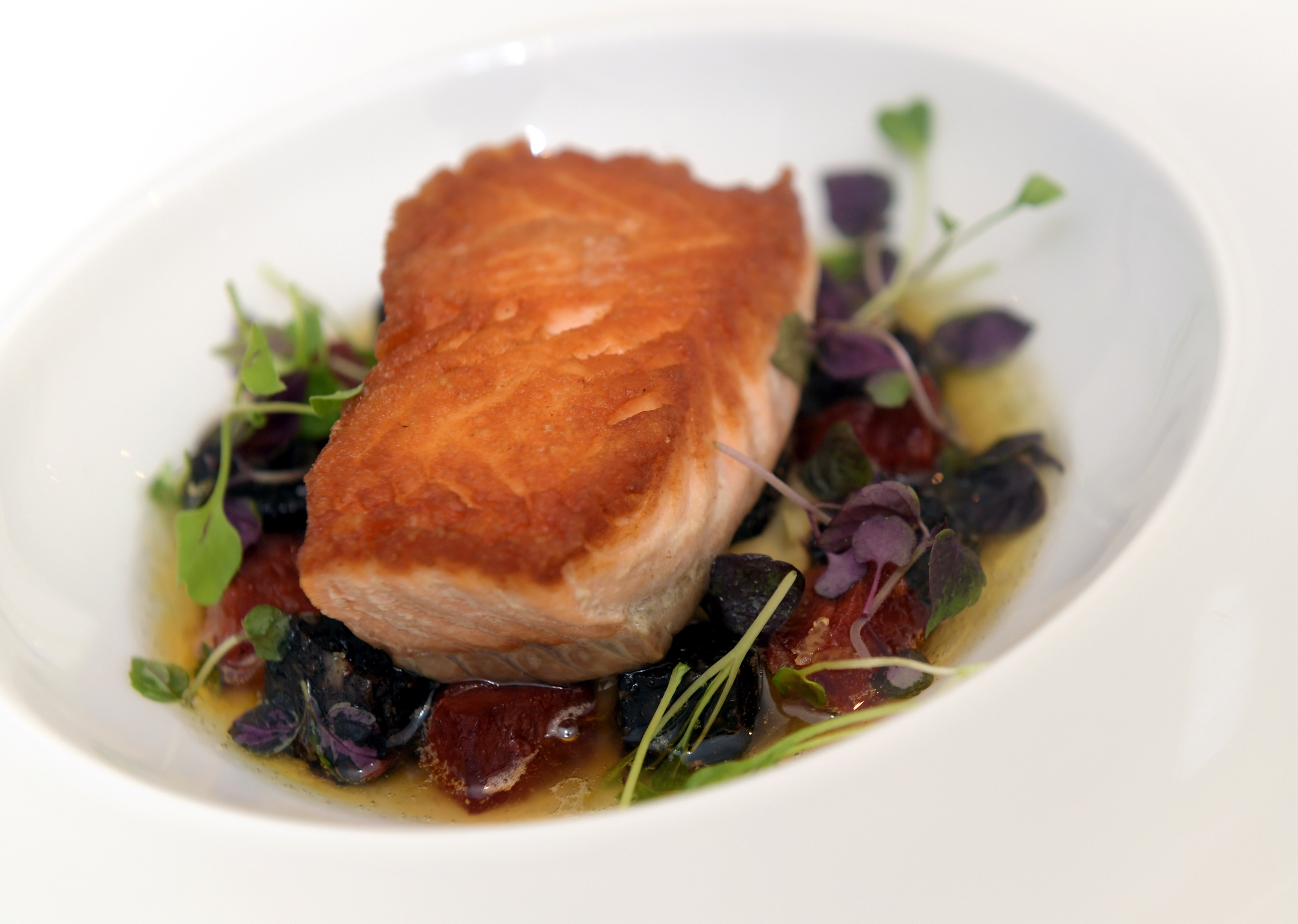 On the other side of the table the pan fried Dee salmon with local black pudding and smoked paprika sausage (£7.95), served with celariac puree and lemon and honey dauce, arrived.
The smell from this dish was great – and I managed to pilfer a piece of the paprika sausage – and, much like my parfait, there was nothing but praise for the dish.
For my main course I went for The Porterhouse T Bone 16oz (450g) – a glorious piece of sirloin and fillet on the bone (£29.50).
Our steaks were cooked in the restaurant's "special Porterhouse Glaze" and accompanied with mushrooms, roasted tomato, fried onions and chips.
I'm rarely one to have a steak without a sauce and I opt for the peppercorn one on this occasion (£2.50). The fact the sauce isn't included in the dish is probably the only thing that irked me the whole evening… bar the music selection. When you're paying nearly £30 for a main, I'm of the opinion the sauce really should be included.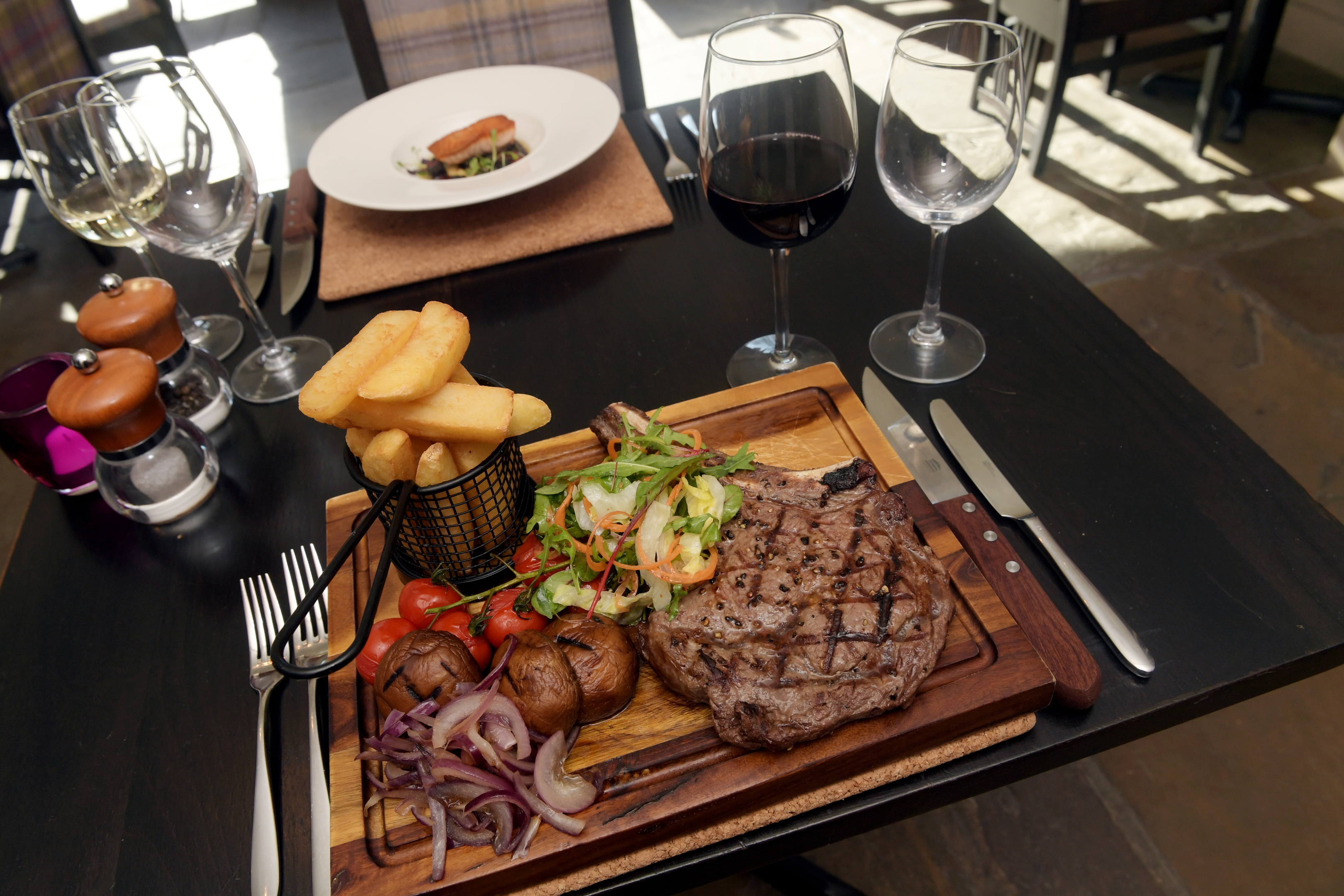 My steak was delicious as were all the sides. It was cooked perfectly and easily out classed any other steak I've had at a North-east eatery.
Across the table my culinary compadre had the Porterhouse Signature Steak 10-12oz (280-340g) (£28.50) with a Diane sauce (£2.50) for accompaniment.
Much like mine the dish was met with delight.
On top of the top class flavours on offer everything Porterhouse served up looked great on the plate, easily making the mouth water before anything was consumed.
Away from the food the service from our waiter was exceptional, a cut above most places.
Due to the cost it's not somewhere most people could eat every month but for a special occasion I'll almost certainly find my way back.