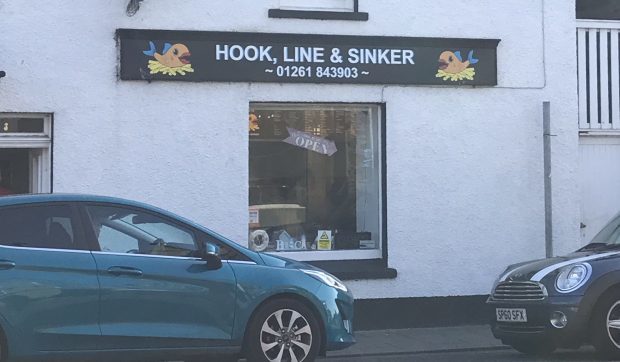 Chasing the last of the sunshine before autumn truly sets in, we headed to the coast.
After a lazy day exploring beaches and watching the harvest, we sought out our obligatory seaside fish and chips.
Arriving in pretty Portsoy, we traced the tantalising smell of the chipper to Hook, Line & Sinker – aptly named because it fairly reeled in hungry diners.
Although queued out the door, we weren't waiting long for our haddock and macaroni pie suppers.
We hotfooted it to the port to enjoy on the harbour wall watching the sunset over the north sea. It was idyllic.
The chip paper was delightfully crisp to unwrap – no hint of grease.
The generous portion of haddock was evidently fresh; the fillet light and flaky, encased in thin, crispy batter.
The pie was perfect.
The outer pastry had a decent crunch, but at its core it was gooey, chewy and cheesy, offset by the tang of vinegar from the tasty chips.
They were so good, in fact, that I resisted smothering every inch in tartar sauce.
Perhaps it was the sea air, but it would be hard to beat this chipper.