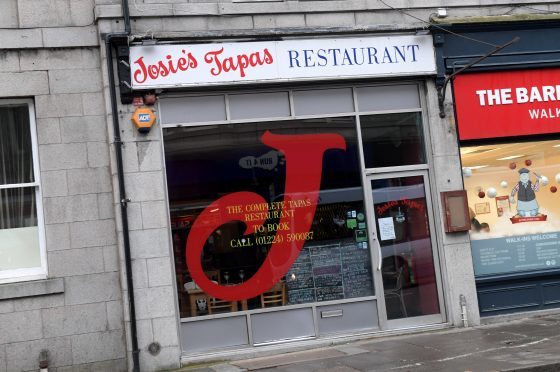 I consider myself a pretty indecisive dining partner, so whenever I'm presented with the opportunity to dig into some tapas I don't pass it up.
Three different flavours in one seating? Don't mind if I do.
Which is how I came across Josie's Tapas' quaint restaurant on Holburn Street.
Upon arrival, my boyfriend and I realised we had made the right choice for a mid-week meal treat.
The restaurant was cosy and quiet enough to leave us to our post-work catch up.
The friendly staff seated us immediately and walked us through the process of ordering.
Each diner has the choice of three piquant dishes that bring a taste of Spain to the Granite City.
As part of its rustic ambiance, they presented us with a chalk board with a main menu of diverse tapas to choose from.
We were told that the three tapas would be £19.95 per person. We decided to see if the quality of the food lived up to the price and if it would remind us of Spain.
The restaurant has a 'bring your own bottle' policy, with corkage included.
With a quick scan, three tapas immediately piqued my interest – so much for an indecisive foodie!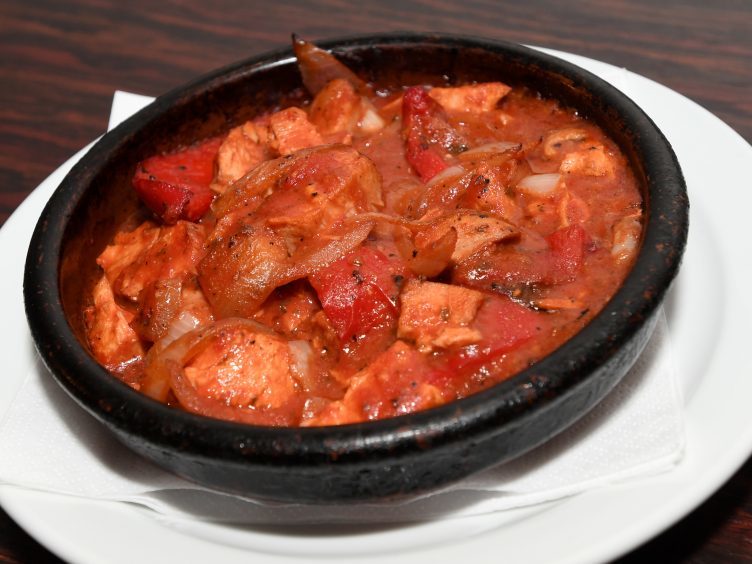 I chose the chorizo Malaga, Madrid chicken and Josie's famous stovies as my three. My boyfriend opted for a more traditional take with the paella with chicken and chorizo, patatas bravas and goat's cheese with cranberry sauce.
Before our meal, we were given bread while we waited although it more resembled flour tortillas. It was still warm and buttery to the taste and one of the highlights of the evening.
All of the six plates arrived piping hot at the same time thanks to the speedy service.
Sizzling in its aromatic chilli and garlic infused oil, the chorizo Malaga was flavoursome and just spicy enough for those who enjoy a bit of heat in their food. The cuts of chorizo were bursting with its smoky flavour and paired well with the chilli oil.
It was a bit too oily for my taste, but I guess that's what you get when you order an oil-based dish.
Bright red tomato sauce and red peppers covered the Madrid chicken. As a fan of tomato sauces I would have to say it was my favourite out of my three dishes.
Out of three dishes, I'd say the Josie's famous stovies was my least favourite.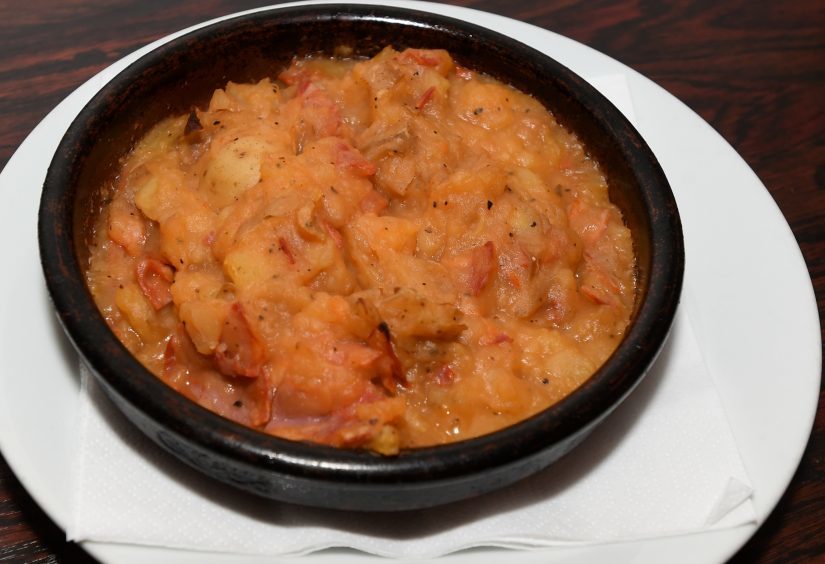 The stovies were definitely not a take on the traditional recipes people think of, instead they resembled half-mashed potatoes with thinly sliced ham and it wasn't the most tasty of the bunch.
My boyfriend said his tapas were filling and his favourite dish was the paella. Just the right ration of well-seasoned rice and meats.
When it was time to pay, we noticed that there was a cash only policy which was a bit of a disappointment for someone who relies on paying by card.
Although it didn't jog our memories of our holidays in Malaga, it came close enough to reminding us of the warm hospitality we had come across.
For a mid-week meal and looking for something to please my indecisive taste-buds, Josie's Tapas hit the spot.