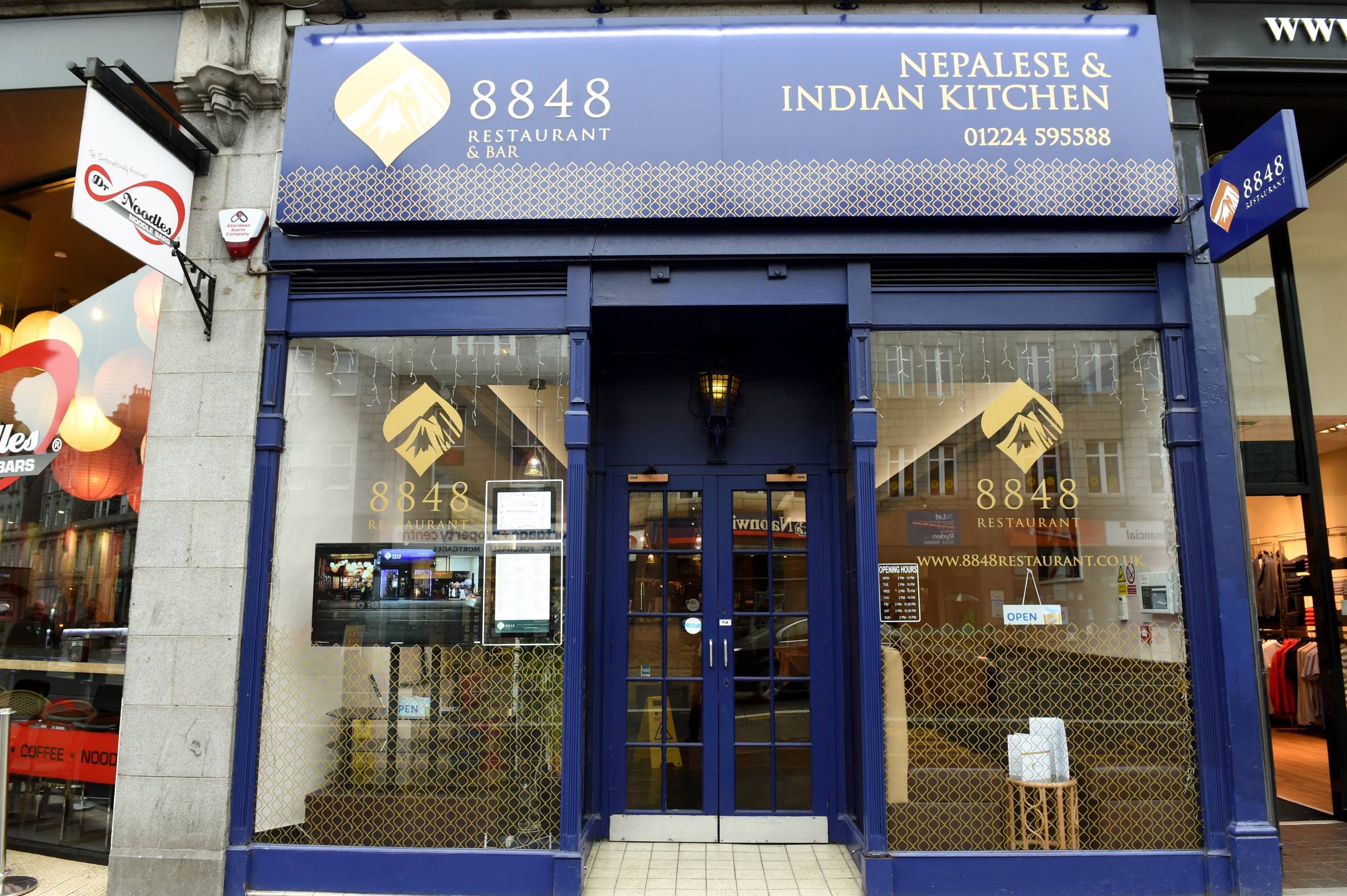 As someone who is always striving to find new heights of curry cuisine there was an inevitability I would end up in 8848.
It is, after all , named after the height of Mount Everest.
But you don't need sherpas to find this eatery, seeing as how it's slap bang in the middle of Union Street. And plenty of people were making the trek there despite it being a chilly mid-week night – including Mrs B and me.
Given the chill outside a warmer welcome might have been nicer. It was a touch perfunctory and we were sat at a table for two next to the bar in the main thoroughfare to the larger and cosier body of the kirk.
When we arrived there were plenty of tables back there. They did fill up fairly quickly – treating us to a chilly blast every time the door opened.
Still, there was enough on the menu to distract us from the seating arrangements.
As well as some old favourites there were things new to me. What's a momo – only one way to find out. Try it.
It arrived with a flourish and a really warm and friendly water (compensation for the faltering welcome) who explained it was a hugely popular Nepalese delicacy.
Think of a Star Trek transporter accident involving dim sum and kebab and you're almost there.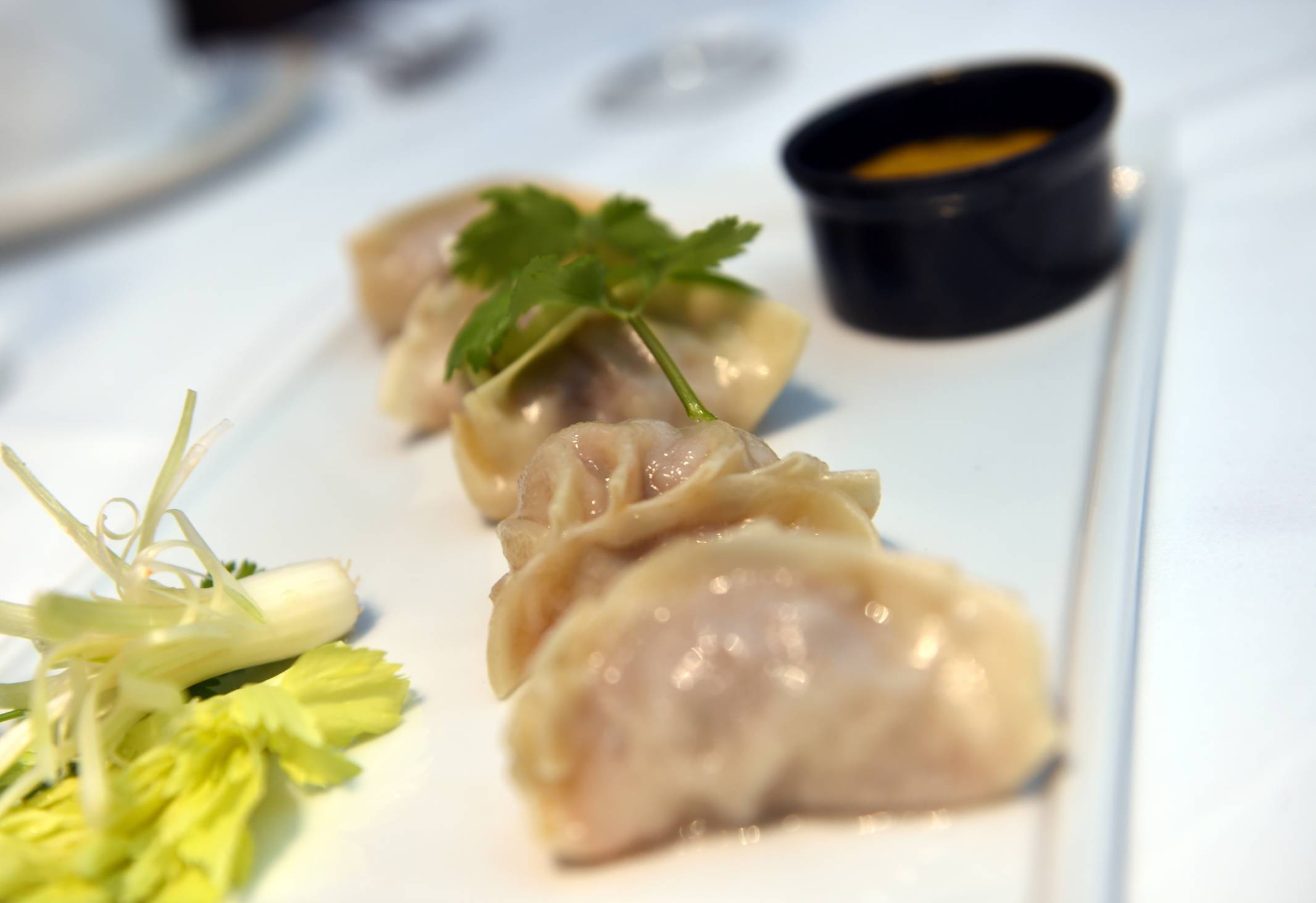 The steamed dumplings held a rich interior of spiced lamb that had a whole spectrum of flavour going on. A dipping sauce of smokey tomato and sesame pushed it over the edge to perfection.
It was so good that Mrs B – who didn't want to "bag herself up" with a starter got stuck in too.
She loved it … even though she's not a huge lamb fan.
By now we were warming up and really warming to 8848.
That appreciation went even higher with the main courses.
Keeping with the "let's try that" theme I was looking forward to my daal bhat masu – billed as a traditional Nepalese dinner.
It was a divine looking platter of plain, but perfect, boiled rice, a mound of spiced lamb and a small lake of creamy, spicy lentil – and more of that yummy tomato and sesame stuff.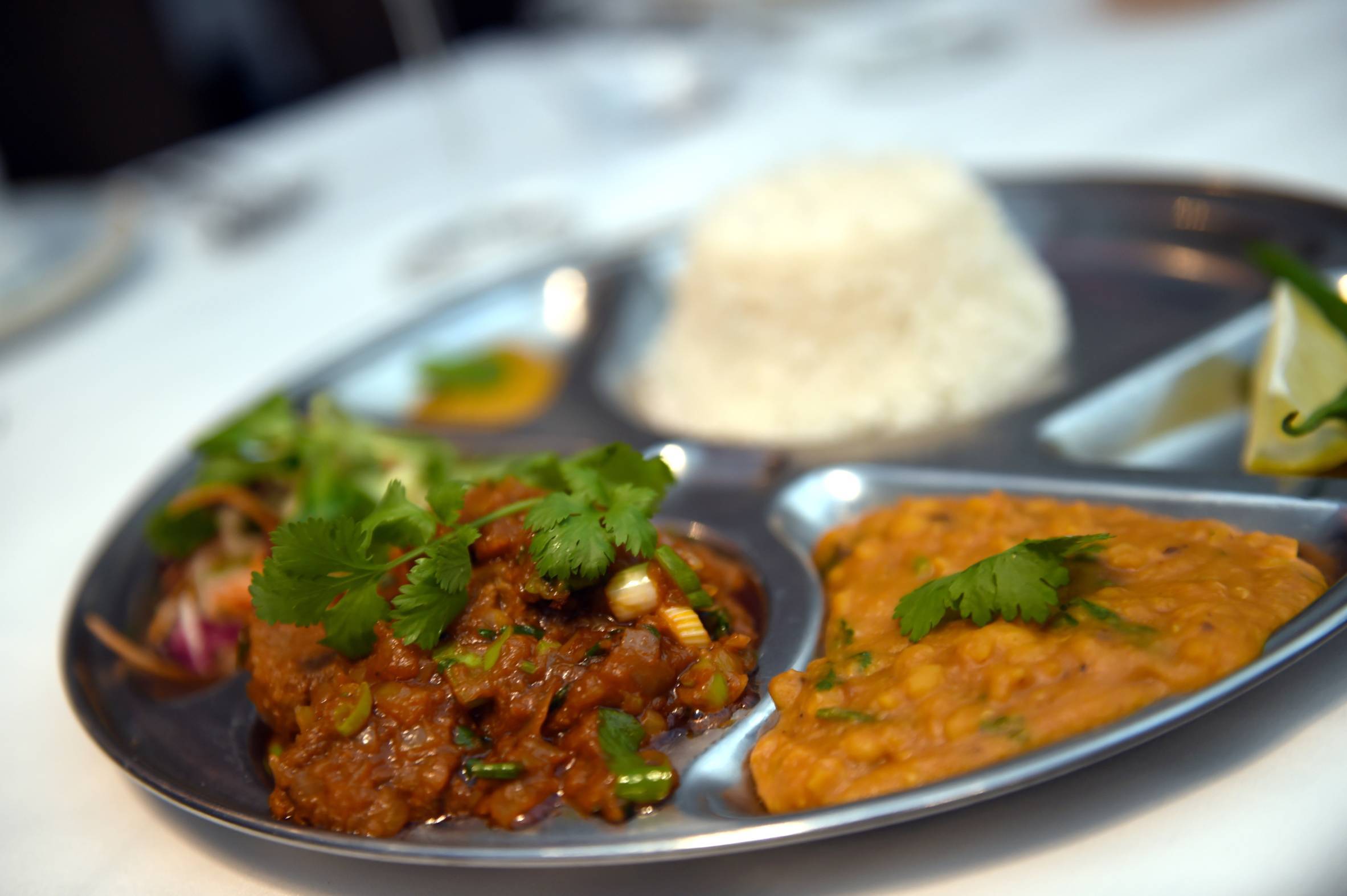 My first thought was "gosh, is that going to fill me". My second thought was "jings this is really, really good."
The lamb was just melting in my mouth, but not before the sauce hit me with a tomato and onion zing. Nicely balanced but not exactly stepping out on the chilli front. Not to worry … that fiery hit came from the daal which gave true bite and oomph.
There was also a rather pointless salad garnish. A rolled spiced popadum didn't add anything other than a bit of crunch.
However, we had ordered a garlic naan which was a masterclass in how to do Indian breads. It was neat and tidy, not lolling around like some naans are wont to do, but punched well above its weight on the flavour front. Perfect for soaking up both lamb and lentil.
Mrs B put it to good use, too, with her Kathmandu chicken masala.
This was a cunning dish. It put up a wall of sweet creaminess to make you think "so far, so masala", then smacked you with a huge left hook of heat. Wow.
Since Mrs B had tucked into my starter it was only fair I had a fair go at her oh-so-tasty main dish. That's what I thought, anyway, but I was soon put right.
As she pointed out, I had my own main course, thank you very much, and it was, indeed, very filling. By now full of food and finding the service engaging we headed off in a mellow mood – 8848 had done a great number on us.