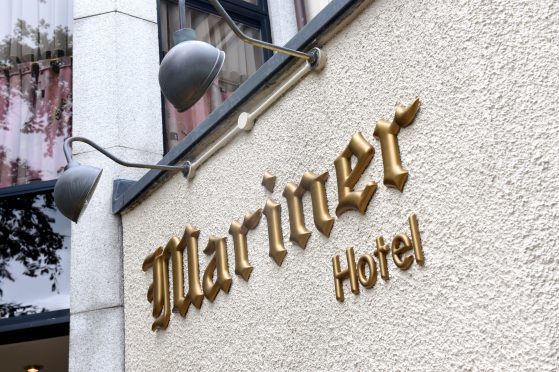 Fancying a fishy treat after a busy week, we decided to forego the usual haddock and chips in front of the telly and treat ourselves to a slightly more luxurious option.
We're fairly regular visitors to the Mariner Hotel's lounge bar but hadn't tried its restaurant for a while and decided to give it a whirl. The restaurant certainly lives up to its seafaring name, with marine-related decor and maritime antiques all around to set the scene.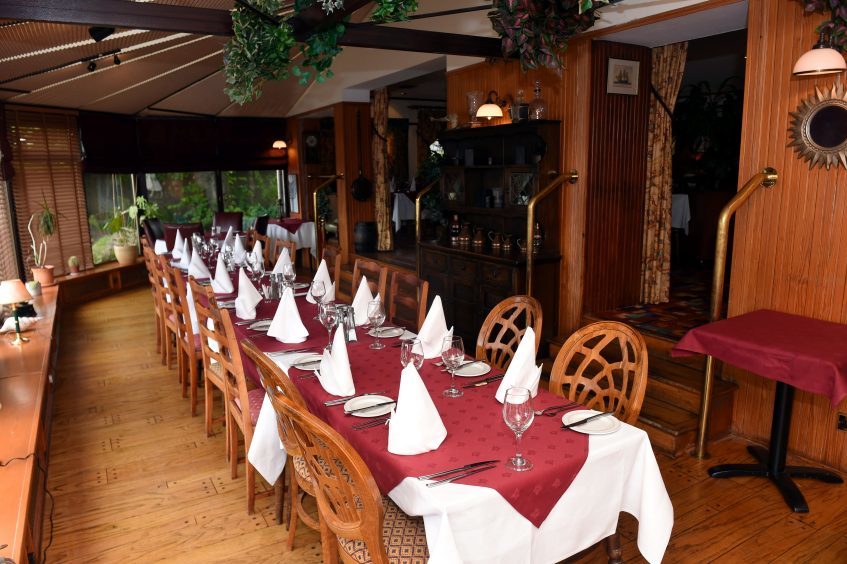 We were quickly shown to our corner table to survey a sumptuous sounding menu of subsea delights, as well as steaks and specials of the day, plus veggie and children's options.
A bottle of tap water on the table and delicious brown bread and butter were nice touches.
We plumped for fish on all fronts, with a lobster and smoked haddock terrine along with smoked haddock and prawns to start.
The terrine was creamy and lovely, with a hint of smokiness and just-right seasoning – perfect smeared on thinly sliced bread.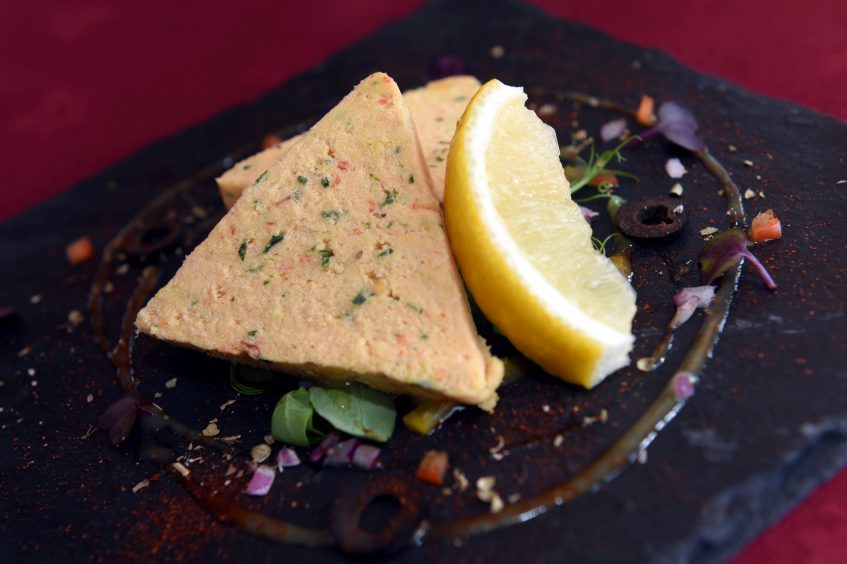 My other half's fish and prawn mix was real comfort eating, with a creamy, cheesy sauce nicely complementing the chunks of tasty fish and prawns.
For mains I fancied a meatier fish and plumped for halibut, which was served with barley and pea risotto.
The risotto was a delightful, creamy concoction, with just the right amount of bite. And the fish was certainly a quality, well-cooked fillet, though I was slightly underwhelmed by the flavour and felt it lacked a certain something.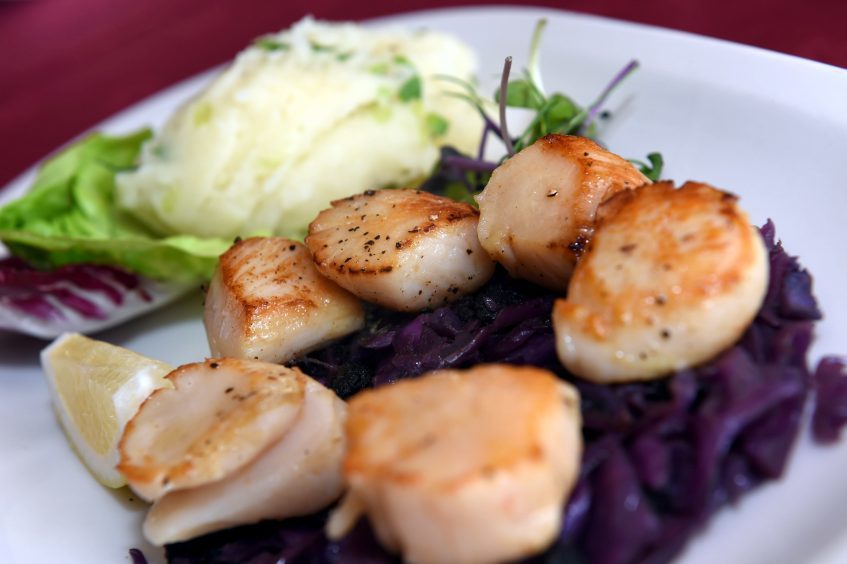 However, my dining companion was more than delighted with his selection of seared scallops on spiced red cabbage and black pudding with spring onion mash.
As we'd agreed we'd go sharesies, I can attest to the scallops being perfectly cooked, browned on the outside, delicious inside.
The spiced cabbage was an interesting and taste-packed foil to the shellfish, with the black pudding the perfect addition.
We were all very satisfied with the delicious seafood we'd fished out from the menu.