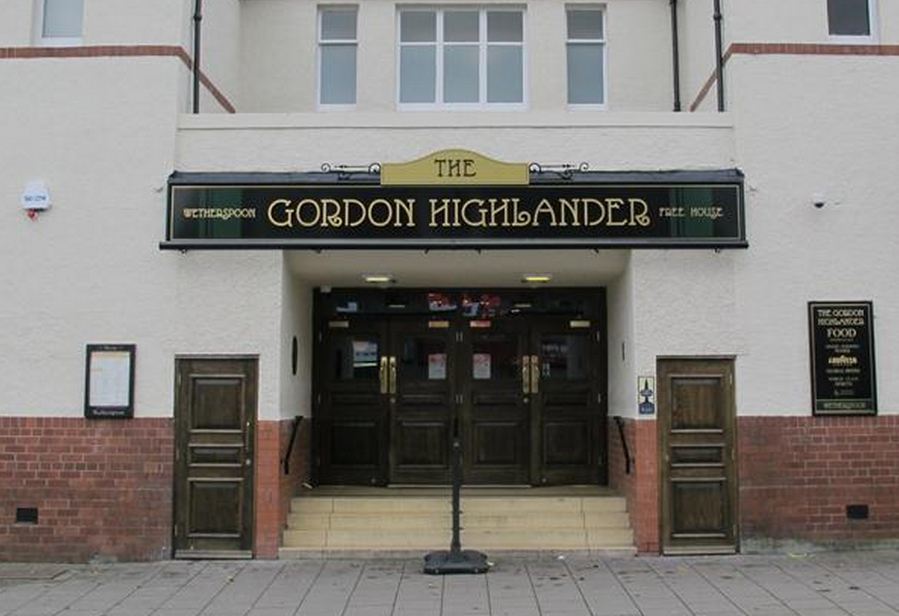 A BUSY Saturday night may not be the best time to seek out pub food, so expectations were low.
The Gordon Highlander was heaving, but we found a quieter spot in the side room away from the shrieking 50th birthday party around the corner.
One thing Wetherspoons can be credited for is regularly updating their menu. Just now they are promoting new Mexican dishes, so I opted for Quorn five-bean chilli (£6.09), while my mum had a Mexican chicken burger (£7.09). Wetherspoons' food is freshly cooked, and the chilli had a nice homemade quality to it. However, it was served in a tall bowl while the rice was served separately on a plate, which seemed odd.
The Mexican burger was a real feast – slathered in cheese, and stacked high with fresh salad, with chips, onion rings and dipping sauce on the side. A delicious and great value dish – incredibly the price also included a pint of craft ale.
The salted caramel cheesecake was also divine and while the presentation was nothing to write home about, at the price of £1.99 it is a must. Top marks however go to the staff; the girl taking food orders behind the bar went out of her way to offer excellent service and had a big smile on her face, despite being run off her feet. A decent dining experience if you can put up with the noise.