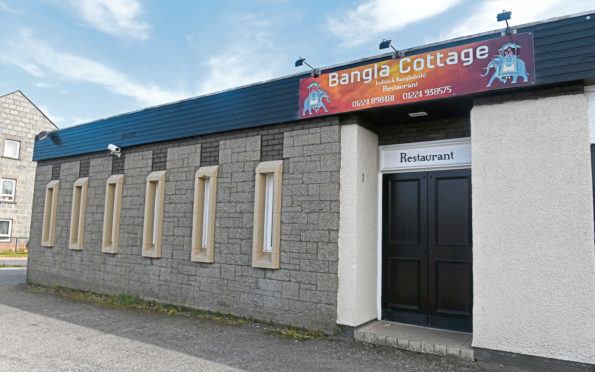 Sometimes you just have to take pot luck on where your dinner is coming from.
In this case, giving our wee one a lift from rehearsals on a Sunday evening prompted a "what's close that does food". The answer was Bangla Cottage – and a meal deal for two at £26 to boot.
The opening salvo of chicken pakora and veg pakora was simply yum … crispy, grease free and plenty of it.
Even the dips and onion relish were superior quality, both with the starters and popadums.
That trend carried on into the main dishes. Mrs B had gone retro with her chicken tikka massala. It was a vivid carnelian red, but with plenty of tender breast in a sweet sauce that stayed on the right side of cloying, with coconut touches.
My lamb saag was a delightful stew of melt-in-the-mouth meat with lush and glossy spinach.
It had just the right chilli kick to keep me spooning it up.
The tender pilau and fluffy garlic naan rounded off a fine feast.