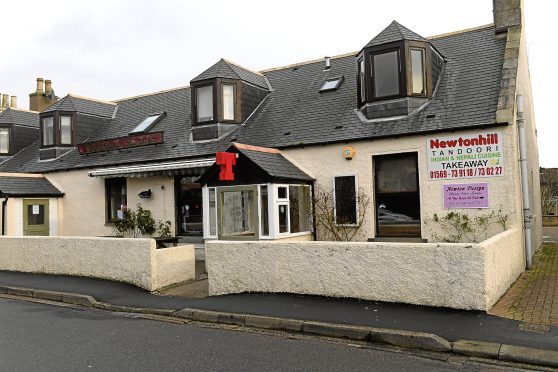 This is one of those "blink and you'll miss it" places … well it is when you pass it on a train.
But every time I went roaring past I thought, "we must check that place out some time".
So to wile away the time in roadworks on the A90, Mrs B and I diverted to collect supper from this new-ish place nestling inside the Newton Arms.
From the huge array of dishes on the online menu, we went with the two for £23 deal.
The starters of chicken and vegetable pakora were good clues as to what was come. Crisp, grease free and packed with zingy flavours.
The high benchmark was maintained with the South Indian chilli garlic chicken. It had a sweet touch but kicked like a mule.
The chunks of garlic meant we were a vampire-free zone.
The chicken dhansak was yummy too. Milder, but with plenty of subtle flavours as well as the nuttiness of lentils. With rice and naan it was a great feed.