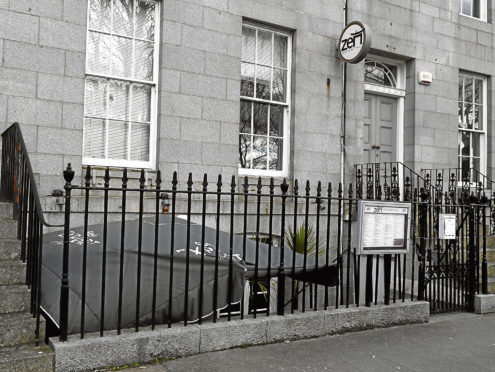 This weekend I decided to introduce some Zen into my home… in the form of a takeaway from Zen Oriental.
I opted to start with some tender, juicy chicken skewers which came with a satay sauce. The sauce was rich with a nutty flavour – a perfect dip for the skewers.
My friend tucked into some chewy chilli squid which had a nice spicy kick to it, followed by a plentiful portion of hot and even spicier shredded chilli beef, with egg fried rice on the side.
For my main I decided to go with a veggie option – fried tofu with mixed veg and a black bean sauce, accompanied by some plain fried noodles.
Despite the description, I found the 'plain' noodles to be more flavoursome than the veggie dish.
As tofu can taste bland, I expected a punchy sauce. But I found my main to be lacking in flavour and binged more on the tasty noodles.