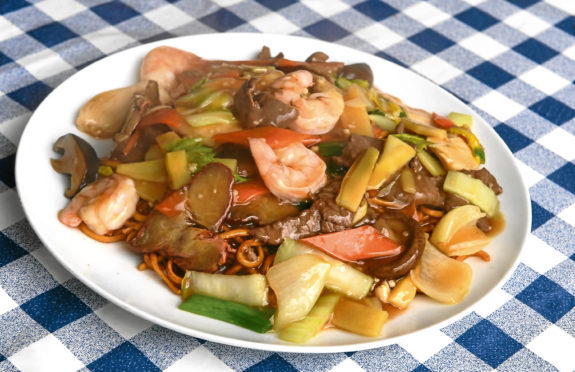 With a night out on the cards my friend Michelle – the birthday girl – fancied kicking off the celebrations with dinner.
Her choice? Shanghai Restaurant, which sits nestled on the corner of Crown Street and Portland Street.
I was more than happy to oblige, for I can easily call to mind some great memories of eating out there back in time, when my son and daughter-in-law lived on the street … but that was 11 years ago. Michelle recently had another celebration, one with 25 family members, and the feast they enjoyed was from here.
Not only was the food given the thumbs up by all, it also received the seal of approval from Michelle's mum Lena – who hails from Singapore.
Having both starved ourselves all day we were ready to sit down and chow.
I remembered from back in the day it was a BYOB establishment.
A quick call to book a table and check on the wine situation, and I was happy to hear I could take in my own wine … music to my ears. The way I see it, life is just too short to drink anything less than delicious wine!
Not much appears to have changed interior-wise since my last visit, but we were not here to admire the surroundings. No siree! Our mission was clear … to feast on some affa fine food.
It's fair to say the menu is rather extensive. I gave up trying to count the choices on offer, having already chalked up a choice of 19 main course chicken dishes to choose from.
We quickly decided the only way to get through the menu was to just each choose some of our favourite Chinese dishes.
The mixed platters are always top of my starter choice as I love to sample a little bit of everything.
Meanwhile, Michelle also fancied some won ton soup, and because we both adore Peking duck, we ordered that too.
For mains, I went for my all-time favourite dish of curry, and plumped for the Shanghai special curry with a side portion of egg fried rice. I am a spice fiend, and was pleased when my waitress said 'no problem' when I requested the chef crank up the curry heat .. as far as it goes for me, the hotter the curry, the better.
Michelle swithered and swayed over the special chow mein and crispy shredded beef, so in the end we decided to have both.
Our platter consisted of two of everything – spring roll, prawn toast, dry ribs, chicken satay and seaweed, and came served at the same time as Michelle's mammoth bowl of won ton soup – which contained eight tasty little parcels.
All the platter dishes hit the spot, and we marvelled how the chef could pull off deep frying spring rolls and prawn toast without leaving any residue of grease behind.
Our peking duck was truly outstanding, and disappeared as quick as a flash.
Michelle's special chow mein was not for the faint-hearted. Again, another big portion consisting of noodles, prawns, chicken and duck.
As for the shredded beef dish it was heaven on a plate. Crispy, sticky, meaty and with a nice little chilli after-hit. The curry did not disappoint. It had a generous amount of prawn, chicken and duck.
It was delicious absorbed with the fluffy rice, but, could have been a tad hotter.
Put it this way, the food was so tasty and great value, we won't be strangers, and I, for one, will not hesitate to ask chef to 'really' crank up the heat!
---
What we had
Shanghai mixed platter – (spring rolls, chicken satay, seaweed, dry ribs and prawn toast) Won ton soup
1/4 Peking duck
Special chow mein
Crispy shredded beef
Shanghai special curry
Egg fried rice
How much it cost
£47.30
What we thought
Straight from wok to plate. Each of the dishes we tried were flavoursome and delicious. Portion sizes were very generous. The quality of food was not compromised and offered value for money.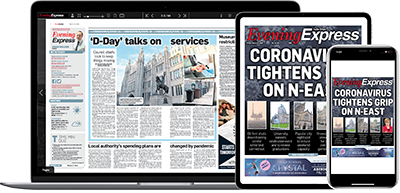 Help support quality local journalism … become a digital subscriber to the Evening Express
For as little as £5.99 a month you can access all of our content, including Premium articles.
Subscribe