A veteran of vegan cooking who has never had a taste for meat, Rita Serano can rattle off a long list of misconceptions she's heard about vegan food: "That it's boring, that it doesn't taste good, that I only eat salads and that it's hard to do" – to name just a few.
It's exactly these ideas that Rita is on a mission to change. Her new book, Vegan In 7, features recipes that require seven ingredients or fewer, and the pages are far less green than you might image; multi-coloured stir-fries, stews and cakes show there's a lot more to her diet than pure salad.
Veganism is a way of life
The Dutch food blogger and recipe developer splits her time between Amsterdam and the French countryside, where she's cultivated her vegan pedigree for decades. "I know vegan food is fashionable at the moment, but for me, it's really a lifestyle," she explains. "Eating this way, for me, is the only way to feel alive and healthy."
Born into a vegetarian family, Serano insists there was never a single trigger moment that turned her vegan. "It's something that naturally progressed in my life, and not a decision I made one day to the next," she remembers. Today, though, she is buzzing with passion about the impact veganism has had on her. "I'm nearly 44 and I have so much energy – I'm not sick and I don't use medicine at all."
Her enthusiasm for the diet – which contains no animal products of any kind – knows no bounds; she excitedly describes her recipe for salmon lax, with a twist: "It's not salmon, it's carrot."
"If you close your eyes and if it's cut the right way, really thinly on a little cracker with fresh dill – it's really has the same mouth feel, and the same taste," she explains. People are always looking to substitute vegan options into dishes they know, and Rita has plenty ideas – from chai jam to smoky unami burgers, to an almond feta which, she explains proudly, has "completely the same structure as normal feta".
The trend for vegan eating has exploded quickly
Prior to vegan cooking was Rita's professional focus, it was her passion; she worked as a make-up artist in the Netherlands before swapping foundation for food by setting up her blog. She's always loved cooking: "There isn't a holiday picture of me where I'm not in the kitchen."
Now, she has more then 40k Instagram followers relying on her vegan tips, and she's enjoying being part of a trend that's become soemthing of a juggernaut. "It's just everywhere – on every street corner you can buy a juice or a good salad, it's gotten so much easier to go outside and eat something vegan."
It wasn't always that way. "15 years ago in Amsterdam, there were like two restaurants where you had a vegan choice," she remembers.
So what's behind its current popularity? "People have become more and more aware that we need a healthy diet, and we have to take care of the planet," says Rita.
It can be cheap and easy to stick to a vegan diet
Rita also wants to show people that vegan cooking can be really simple. "A lot of time I hear, 'Yeah, but it's so complicated to do vegetables or grains, and I don't know what to do'. I just wanted to show that it's pretty easy to do, and you can make it exciting."
It doesn't have to break the bank either: "It's the cheapest diet around, if you do it seasonal!"
She hopes keeping her recipes to seven ingredients make them as accessible as possible. "If you go out to a store to buy a book or look at a recipe, sometimes it can be really intimidating," she admits. "You think, 'Oh wow, I need this and I need that'." But "there's so much variety, not only with seasons but from food all around the world."
Cooking is all about love
Rita has come a long way, given that even calling herself a vegan was once something she didn't anticipate. "I never expected to say I was a vegan, because I had an uncle and when I grew up he was the original vegan," she recalls. "He was so fanatic about things, he made an impression, but not exactly in a good way."
But that didn't stop her experimenting with food, and she even went so far as to adopt a raw food-only diet for seven years – a commitment she believes improved her skin and "cleansed" her body.
Rita looks forward to returning to her second home in France next year, but she'll never need a break from cooking. "In summer you can pass by, and if people want, I cook them food – it gives me so much joy to have people eat good food and smile".
Whether it's red cabbage 'steaks' or nut-filled breakfast tacos, coming up with surprising vegan mixes is something she will never tire of. "I'm at my best when I'm cooking," she says with a smile. "Food is like a little bit of edible love."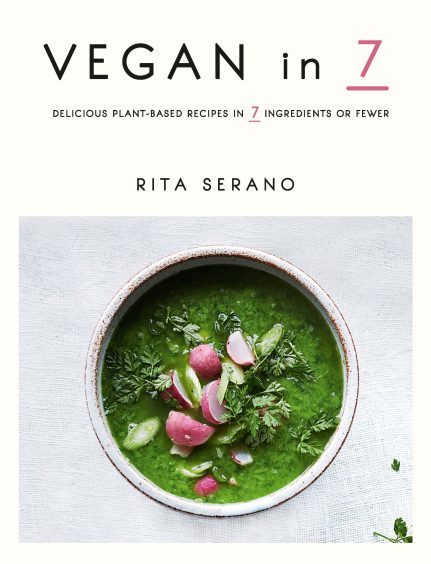 Vegan in 7 by Rita Serano is published in paperback by Kyle Books, priced £16.99. Photography by Laura Edwards. Available now.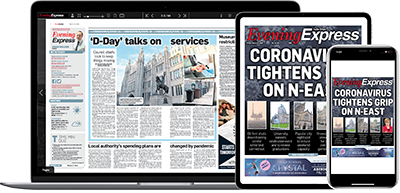 Help support quality local journalism … become a digital subscriber to the Evening Express
For as little as £5.99 a month you can access all of our content, including Premium articles.
Subscribe