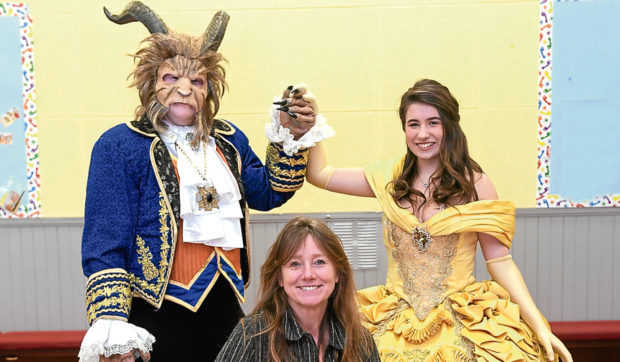 Aberdeen Youth Music Theatre invites fairy tale lovers to be their guest at The Tivoli Theatre.
Seniors at Aberdeen Youth Music Theatre (AYMT) are stepping into the enchanted world of Disney's Beauty And The Beast.
Review: Stunning songs and performances – a beautiful take on classic tale
Shirley McGill, director of AYMT'S junior and senior sections, said they had been interested in staging the musical, which premiered last night, for a few years.
She thinks Beauty and the Beast is "colourful, funny and it has a good message".
She added: "The classic message is that it does not matter what you look like on the outside, what is on the inside is important. "And be nice to people, be kind to people."
Shirley, who has worked for AYMT for 24 years, enjoys the excitement of putting shows on stage.
She stated: "Each show is new and different and we are always facing new challenges.
"I like working with young people because they have so many good ideas.
"They have so much energy and it is really rewarding to see the show starting from the script and then being on stage.
"It is a huge effort."
The director thinks the show's costumes will take theatre lovers' breath away.
She said: "It is Disney's Beauty And The Beast so people are coming and expecting to see the costumes they recognise.
"The costumes are beautiful. They just add to the spectacle of the show.
"People want to see the big yellow dress on Belle at the end." While the theatre group hopes to exceed the high expectations of its audiences, AYMT added its own little twists to the show.
"Shirley did not want to give too much away but said the audience can look forward to spectacular visual effects as well as hilarious moments.
She said: "It is a live theatre so it is a more intimate setting.
"You are very close to the action … the excitement of live theatre, the sound and smell and special effects which are happening right in front of your very eyes … it is all magic."
Stephanie Walker and Emily Grant will bring Belle, one of the best known female fairy tale characters of all time to life.
The Beast, a young prince trapped under the spell of an enchantress, is going to be portrayed by Sean Farmerey.
AYMT has been running for 26 years. The music theatre started with 30 members and now it has almost 200 passionate pupils.
Each group, juniors, intermediate and seniors, work on one show a year.
Junior AYMT's production of High School Musical will premiere on Wednesday, May 2, at The Tivoli Theatre.
Seniors started rehearsing Beauty and the Beast at the beginning of August.
Shirley said she thought the show had something for everyone, no matter what their age.
She said: "Everyone who will come will take something different away from it.
"People should definitely come and see it because it is definitely going to be so colourful, magical and it will just be an experience for the whole family.
"People will feel a whole range of emotions, they will be so happy, they will laugh, but they will be moved also."
The show, which had its premiere on Wednesday, runs until Saturday.
Performance times vary.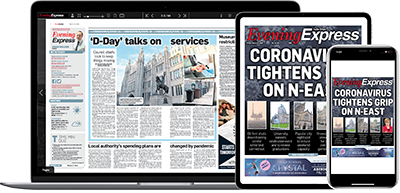 Help support quality local journalism … become a digital subscriber to the Evening Express
For as little as £5.99 a month you can access all of our content, including Premium articles.
Subscribe