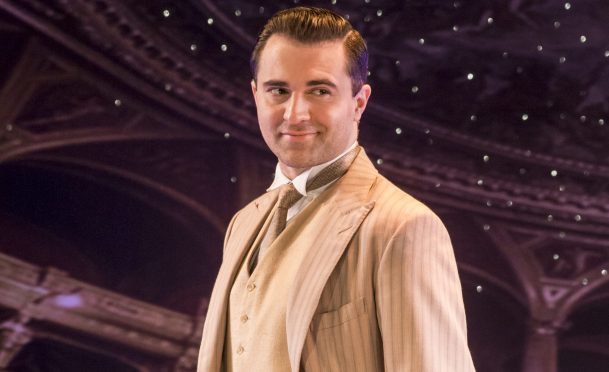 Musical theatre star Darius Campbell jumped at the chance to star in the classic Funny Girl … because of his dad's nickname.
The singer and actor said: "I had always loved the Funny Girl film. Ironically, my father has a striking resemblance to Omar Sharif who originally played Nick in the movie.
"His colleagues nicknamed him Dr Zhivago, one of Omar's most iconic roles – so to get the opportunity to play the guy my dad was nicknamed after was a great opportunity."
Darius said joining the cast of Funny Girl was more than just a tribute to his dad, Dr Booth Danesh – a doctor who invented a machine to help premature babies.
He said: "Couple that with the outstanding calibre of people involved, it was a no brainer."
Arriving at His Majesty's Theatre on Monday for its first Scottish date, the musical is based on the true story of Fanny Brice, a popular American singer and comedienne who went on to be the highest paid singer of her time in the male-dominated 1900s.
The film version not only starred Sharif but also launched Barbra Streisand's glittering career.
Darius said he hoped audiences would love the show.
He said: "It's somewhat of an ugly duckling to emerging swan story. It follows Fanny Brice's struggle from obscurity to then topping the world's stages and becoming the highest paid female performer of her time."
Showcasing Fanny and Nick's whirlwind relationship, Darius stars alongside leading lady and ITV's Doc Martin actress Natasha Barnes, who took over the role of Fanny from award-winning actress Sheridan Smith last year.
He said: "(Fanny and Nick's) relationship was somewhat of a rollercoaster and audiences fall in love with the chemistry Natasha and I have on stage.
"When you first meet Nick, he's a dashing, gambling rogue who is captured by the unique presence of Fanny. Her charm, and razor sharp wit pulls at his attention and he falls head over heels for her.
"Consequently, they begin a whirlwind love affair which leads to marriage and children, taking them on an incredible journey.
"It's a really exciting, dynamic story which is as relevant today as it was 50 odd years ago."
As well as a compelling love story, the show features some of the most influential theatre songs written, including People and Don't Rain on My Parade.
Darius said: "These songs are classics for a reason. Don't Rain on my Parade sums up the struggle we all face when confronted with a 'no', a betrayal or a loss.
"We all know what that's like so we can easily relate to it. The song leaves the audience in tears and with a smile on their faces at the same time."
Darius said it's a story of overcoming adversity
He said: "We can all relate to the story in some way. "Whether it's being in love and wishing things were different or questioning mistakes we've made. It's a very human story."
Starting out his career as a singer, Darius, who's had chart topping success, has visited the Granite City a number of times.
He said: "I have a particular fondness for Aberdeen. I've spent a lot of time in the city and have celebrated numerous career highlights there. It's a great place with lovely people.
"Audiences will be filled with the excitement of having their heartstrings tugged at and feeling totally inspired."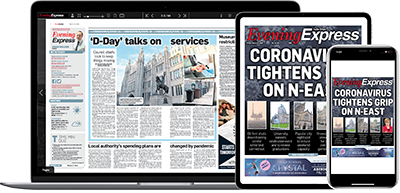 Help support quality local journalism … become a digital subscriber to the Evening Express
For as little as £5.99 a month you can access all of our content, including Premium articles.
Subscribe