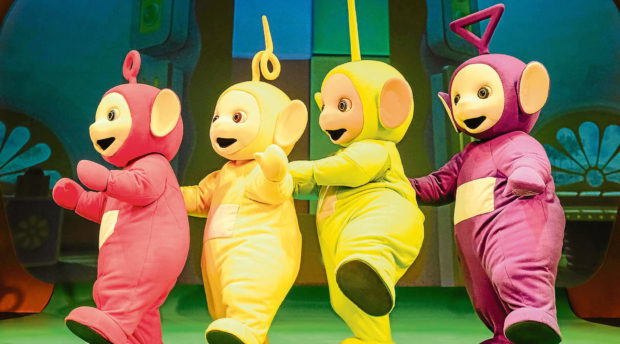 Teletubbies are set to capture youngsters' imagination at Aberdeen's His Majesty's Theatre next week.
The iconic pre-school children's television series first aired in 1997.
The show was designed to appeal to the attention span of infants and young children, it also aims to educate the little ones.
More than 400 episodes of the popular programme aired. Now parents and their children will have a chance to see the iconic, world-famous Teletubbies live at His Majesty's Theatre.
Join Tinky Winky, Dipsy, Laa-Laa and Po as they explore the fairytale world of Teletubbyland.
Little ones can enjoy watching Teletubbies playing and dancing over the hills.
Teletubbies Live is a great first theatre experience for very young children because the show has been created with the needs of your little ones in mind.
The first act only lasts 30 minutes and the second half will last 20 minutes.
The Teletubbies Live next will be at His Majesty's Theatre from Wednesday to Thursday, April 5. The shows start at 10am and 1pm. The recommended age is six months and over and the perfect age is around two years.