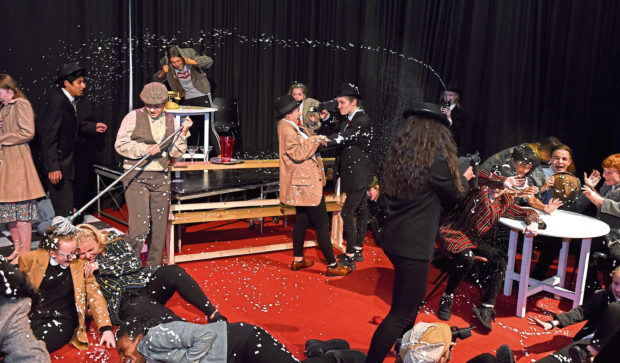 With such fine weather, it can take a lot to persuade even the most ardent of theatre fan to spend a warm summer evening indoors – but the wonderfully talented cast and crew of this laugh-a-minute musical left me with no regrets.
And they were, quite literally, armed with a secret weapon – splurge guns.
Those familiar with the US gangster comedy will know there is an awful lot of shooting, but the clever use of these guns that fire whipped cream at people (and the accompanying cream pies) gave it that extra dose of fun.
The show, which also has performances tonight and tomorrow night is ambitious as it has a mammoth 42-strong cast.
Such a high number runs the risk of ruining the story in an attempt to fit everyone in, but this show flowed effortlessly, and everyone played their part, with impressive acting, singing, dancing and musical accompaniment.
Centre stage was Bilal Sha Jihan as Bugsy Malone, who came up with a pretty convincing New York accent.
Emily Bannerman (playing Blousey Brown) performed her three solo songs with bucketloads of confidence, while the antics of Fat Sam's hoodlums and the two police officers trying to catch them brought smiles aplenty.
Sure, the sun is shining – but you won't regret an evening in the company of Bugsy Malone.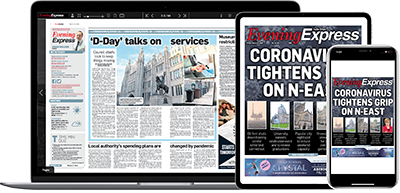 Help support quality local journalism … become a digital subscriber to the Evening Express
For as little as £5.99 a month you can access all of our content, including Premium articles.
Subscribe