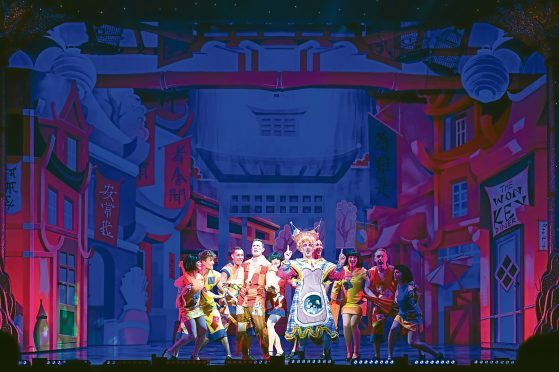 If you had three wishes for a great panto they would be jaw-dropping spectacle, stunning song and dance numbers and more laughs than you could rub a lamp at.
Aladdin granted all three of those and then some, in a show which worked Christmas magic in His Majesty's.
Win Tickets to See Aladdin at Aberdeen's His Majesty's Theatre
The spectacle came courtesy of some astonishing special effects, including a truly amazing flying carpet.
I defy anyone to figure out how it works – other than it being a real flying carpet.
The song and dance numbers came courtesy of a talented ensemble in fine voice and full kinetic flight, plus a star turn from Jimmy Osmond – including a showstopping Osmonds medley.
The laughs were offered, as always, by the brilliant double act of Alan McHugh as Widow Twankey and Jordan Young as Aladdin.
These two have honed comic timing to a razor sharp edge, making what they do – having audiences heaving with laughter – look easy. They just bounce off each other.
Even when the jokes were as old as the Aladdin story itself, they still seemed fresh in the twinkling and knowing delivery of Alan and Jordan – including the ones aimed at adults.
Their tongue-twisting Doric riffs were hilarious – especially when they roped Jimmy in on the act.
The youngest Osmond brother was a hoot, playing along and sending himself up as he ramped up the boo-hissability of Abanazar to 11, but always with warmth and humour just waiting in the wings.
Special mention must go, too, to our homegrown panto star, Westhill-born Lisa-Anne Wood, who made for a feisty and engaging Princess Jasmine.
Aladdin is a show just sprinkled with highlights (you won't believe what they do with pots and wooden spoons) and surprises (even Elaine C Smith gets in on the act).
For a festive treat to lift your spirits you couldn't wish for anything better.
Run ends January 7.
Competition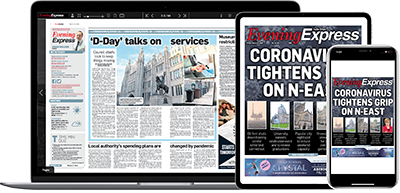 Help support quality local journalism … become a digital subscriber to the Evening Express
For as little as £5.99 a month you can access all of our content, including Premium articles.
Subscribe