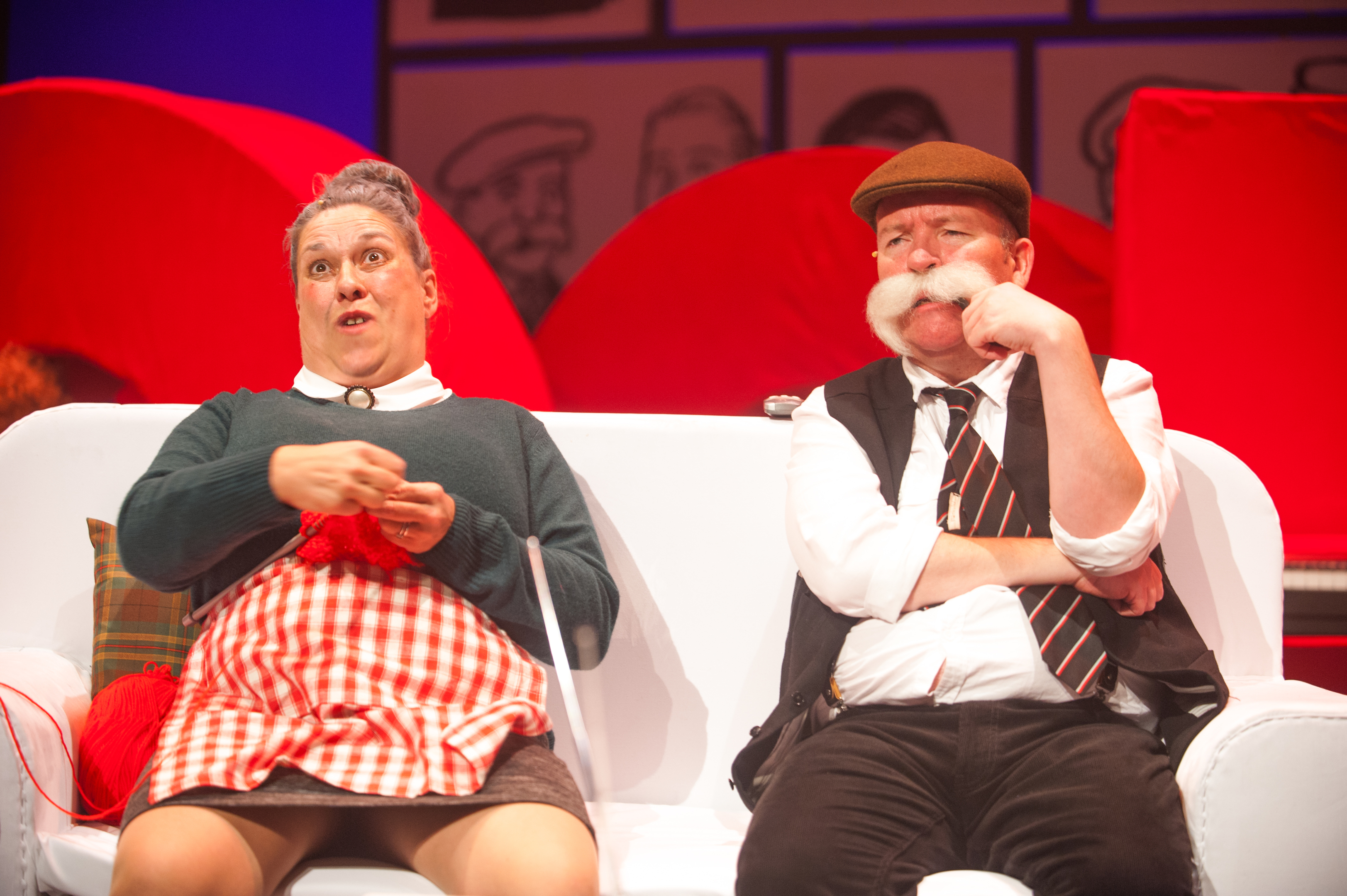 Joyce Falconer has played many characters during her time on the stage and screen, from River City's Roisin to Jean Guthrie in Sunset Song.
But her latest role is one Joyce is most familiar with.
The actress, originally from Torry, is playing Maw Broon from the famous Broons cartoon strip.
"I suddenly realised that I've never played a character I've been so familiar with because I've grown up with the Broons," Joyce says.
"I think it's transferred to the stage well. It's always difficult when you transfer the medium but audiences so far are loving it and I think they'll really enjoy it in Aberdeen too."
The Glebe Street gang have featured in DC Thomson comic strips in the Sunday Post since 1936 and this production celebrates them in their 80th anniversary year.
Scottish playwright Rob Drummond brings the iconic characters Granpaw, Paw and Maw Broon, Hen and Joe, Daphne, Maggie, Horace, the Twins and the Bairn to life in a production filled with laughs, love and comic-strip visuals, all set to a Scottish soundtrack.
Joyce says: "The humour is very cheesy, it's all about misunderstandings as the comic strip is. It's also very poignant as well which I certainly wasn't expecting."
The show comes to His Majesty's Theatre for a five-day run from Tuesday.
Joyce says her character is an "iconic, Scottish matriarch".
"She's formidable and can be quite fierce but she's profoundly loving underneath," says Joyce.
The actress says the music is a big part of the show.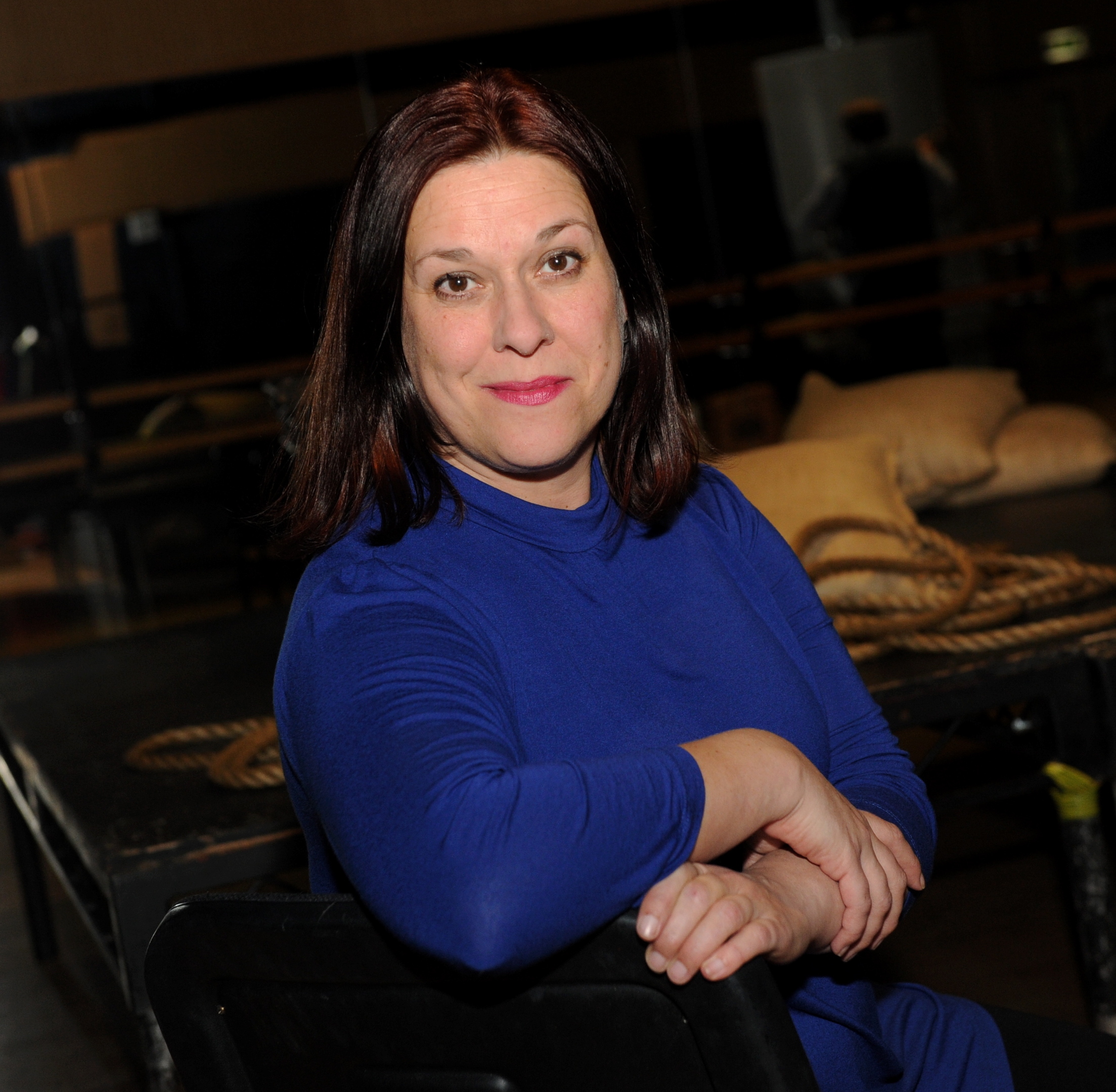 "It's evolved really into a musical, it's a show with a lot of songs," she says.
"There's a wee Scottish pop parade type of thing. There's a little touch of the Bay City Rollers as well."
The Broons has been a much loved Scottish institution for decades.
Joyce says she's been educating the younger members of the cast on the Broons comic strip during her time on tour with the production.
"We've got three generations,the young ones, the middle aged and the older ones," says Joyce.
"We've all been getting on really well, it's great fun.
"It's not as familiar to the younger members of the cast – that's the culture of technology really. "It's something we got every year and my granny cut it out of the paper.
"I've pulled out all my old annuals and I'll be giving them to my nephew and friends just so they know what they're coming to see."
The cast also features Hope Springs' Kern Falconer as Granpaw, Still Game's Paul Riley as Paw as well as established stage stars Tyler Colins as Hen, John Kielty as Jo and Laura Szalecki as Daphne.
Meanwhile, Euan Bennet is Horace; Kevin Lennon and Duncan Brown are The Twins, and Maureen Carr is the Bairn.
Joyce says she has been speaking highly of Aberdeen's HMT and can't wait to show the cast the theatre.
"It will be lovely to be back at His Majesty's as well," says Joyce.
"I've been telling all the younger cast members about it.
"They're assured it's one of the most beautiful theatres in the country."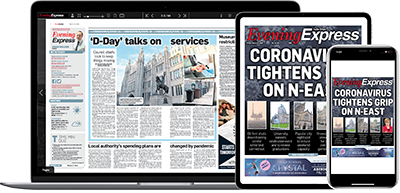 Help support quality local journalism … become a digital subscriber to the Evening Express
For as little as £5.99 a month you can access all of our content, including Premium articles.
Subscribe