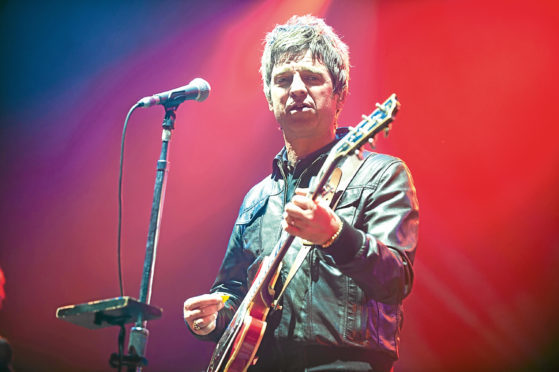 Noel Gallagher admits he has an affection for Scottish fans that spans way back to his early days in Oasis.
It was Scotland where Oasis were signed on the spot to Creation Records by Alan McGee in May 1993 after a show at Glasgow's King Tut's Wah Wah Hut.
The rest, a generation defining sound and seven number one albums, is history.
Which is why legendary singer-songwriter Gallagher is relishing a return to Aberdeen Exhibition and Conference Centre on Wednesday with his High Flying Birds.
Noel said: "Scottish gigs always have great atmospheres and everyone knows Oasis were signed up there.
"Mancunians and Scottish people are not that different and our first gigs up there were absolutely amazing.
"They gave me the original sign which was on the back of the stage at King Tut's. I still have it somewhere it is huge. It is amazing to think it all came from that night in Glasgow."
Oasis burned bright for more than a decade but eventually sibling rivalry between Noel and younger brother Liam took a toll.
The band split on August 28, 2009, in Paris.
Noel said: "I had it. I felt I had done enough and that this was just going to go around in circles, forever.
"It is easy to sit there and pick up the cheque, travel in separate aeroplanes, separate dressing rooms, go on stage at opposite sides of the venue, and do the gig. But I had enough."
Noel will play the Granite City to promote recent album Who Built The Moon?, produced in Belfast by legendary DJ and soundtrack composer David Holmes.
As a result the new album is influenced by wide ranging acts from krautrock kosmiche greats Can to Ennio Morricone
Noel said: "David has got the most incredible record collection.
"Once a month, for about a week, he goes on record-buying expeditions across Europe.
"He has record dealers and he'll come back and send me CDs of hundreds of tracks.
"It's all obscure stuff from the '60s and the '70s and '50s even, and I'm thinking, where does all this music come from?
"Why haven't I heard it?
"The most obvious things are Can directly influenced It's a Beautiful World. Blondie and New Order directly influenced She Taught Me How to Fly.
"There is also some Ennio Morricone stuff on there and French psychedelic pop.
Who Built The Moon? was released on Noel's own Sour Mash label which gives him complete autonomy at a time when he insists he is at his creative peak.
He said: "I operate outside of the music business, and I don't have a deal with any record company.
"I do what I want in that respect. "I have the ultimate creative freedom, for life.
"My company, Sour Mash, is funded entirely by me and not affiliated with any other label—I pay for it out of my own pocket.
"I couldn't have made this record if I was on a major label as somebody would have come down to the studio halfway through recording and said, "Really? This not a Noel Gallagher album, so we're not going to put it out!"
"So I try not to get involved in the industry. I think my flame burns a little bit brighter now—I'm at a creative peak."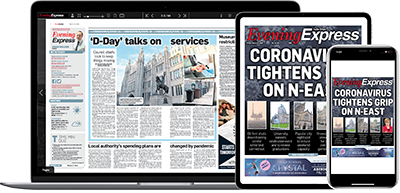 Help support quality local journalism … become a digital subscriber to the Evening Express
For as little as £5.99 a month you can access all of our content, including Premium articles.
Subscribe