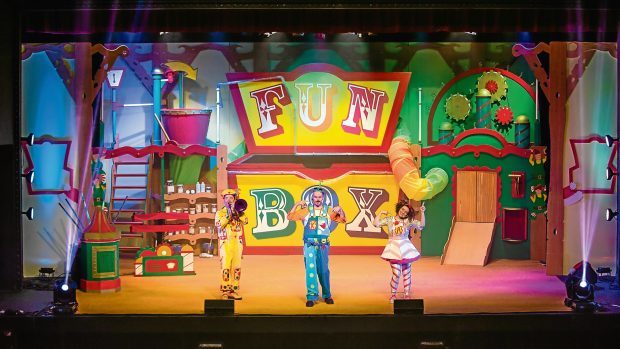 Let your little ones unwrap one last festive present at His Majesty's with a new show from Funbox.
The team – Gary, Anya and Kevin – who brought you Underwater Adventure and Animal Magic, are hoping to put smiles on children's faces with their latest outing, The Funtastic Factory.
Anya Scott-Rodgers, Funbox's co-managing director and actor, said: "I think rather than being a children's theatre company, we are a family company.
"We want to entertain children but we are aware it is the parents who buy tickets so we want them to enjoy the show too.
"We want everyone to have a good time together."
Anya said they all love working with youngsters and they also enjoy being big kids on stage.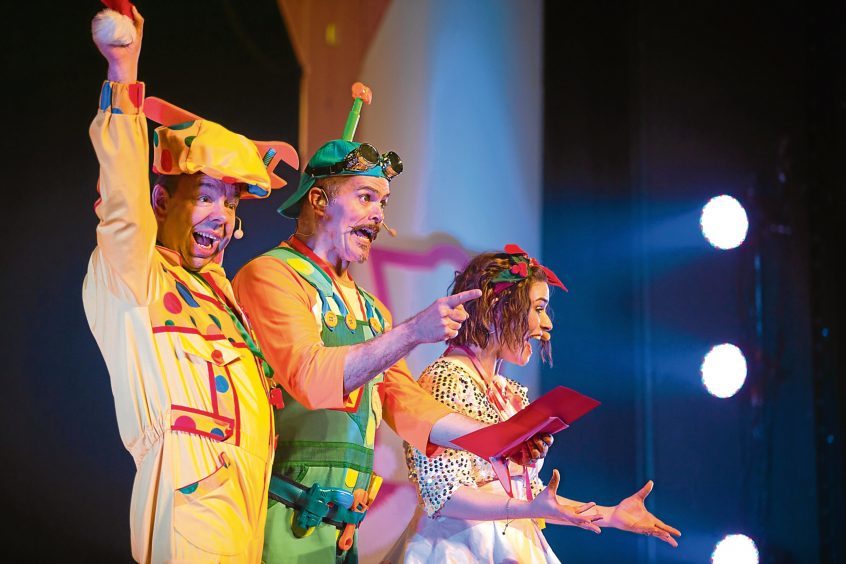 She added: "We get children on the stage and that is brilliant because you never know what they are going to say.
"It makes the show different every single time. There is going to be a lot of audience participation."
The new show follows the team – who were formerly part of the legendary Singing Kettle – as they make presents and gifts.
The Funtastic Factory has a magical machine which can make absolutely anything.
And the team will need audiences' help to save the day when the machine starts playing up and creating chaos.
Their furry friends Fluffy and Flossie, as well as dog Bonzo, will be part of the show.
Anya said: "Bonzo is very cheeky.
"If something goes wrong, you know it is going to be him who will have a cheeky comment.
"Think of him as a sort of a naughty big brother. And who does not love dogs?"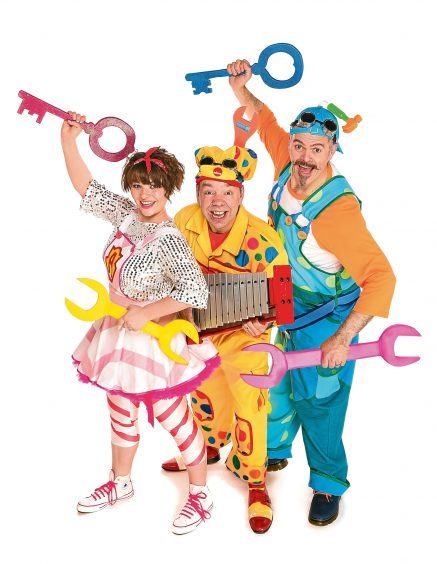 Kids are usually encouraged to come in costumes to see the shows, however, this time, they are being asked to bring a whistle.
Anya said: "The whistle is for the second part of the show which is quite interactive.
"But they can still come in costumes if they want!
"I love seeing kids in their costumes having a good time."
Part of the key to the shows are the fantastic props.
But it is the colourful costumes which really transform Gary, Anya and Kevin into the Funbox characters.
She said: "They are great fun.
We are very, very lucky we have a talented designer.
"It is quite funny because the minute we put on costumes, we are Funbox.
"But when we are in the theatre before the show wearing normal clothes, the kids do not recognise who we are."
Families can look forward to singing along to popular Funbox songs, as well as some newer tunes from the team influenced by the 1940s.
Anya added: "We try to write the new songs so that people can pick them up quickly."
The Funbox team is looking forward to entertaining Aberdeen audiences on Sunday, January 14, at His Majesty's Theatre. The shows start at noon and 3pm.
Anya said: "We love Aberdeen audiences!
"Kevin actually grew up in Aberdeen so it feels like a homecoming show.
"The staff are fantastic, we are very well looked after."
She added: "We definitely like audiences in Aberdeen because they are loud.
"There is nothing worse than asking an audience a question and not getting an answer.
"They shout back and sing with us."
Funbox will return to the Granite City in mid-August with Dinosaur Safari. The show is set in a safari park – but instead of animals, there are dinosaurs!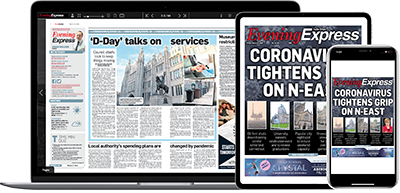 Help support quality local journalism … become a digital subscriber to the Evening Express
For as little as £5.99 a month you can access all of our content, including Premium articles.
Subscribe