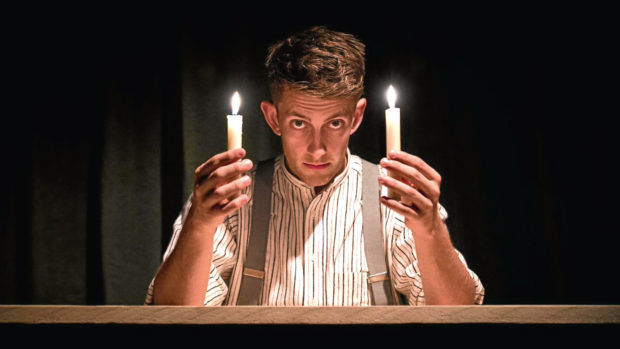 Aberdeen audiences will act as jury to establish the guilt or innocence of an accused at The Lemon Tree this week.
Inspired by a true story from the Victorian era, Velvet Evening Seance tells the tale of James McGregor who is on trial for the murder of his brother.
James will try to find a loophole in the Victorian court system and make his dead brother a witness in a murder case.
The show is a co-production between Ross MacKay, artistic director of visual theatre company Tortoise in a Nutshell, and Freshly Squeezed Productions.
Launched by Aberdeen Performing Arts (APA) last summer, Velvet Evening Seance was Freshly Squeezed Productions' debut show.
And while it received a private premiere in Aberdeen before moving to the Assembly Hall in Edinburgh for the Fringe festival, this will be the first time theatre lovers will be able to see the show in the city of its inception.
Jane Spiers, APA's chief executive, said: "The show is gripping, beguiling and beautifully performed by the very talented Scott Gilmour.
"Audience will find themselves playing jury as the story unfolds."
In a world full of half-truths and fake news, director Ross MacKay thinks the one-man play is more relevant than ever.
He said: "It really puts the audience on the edge of their seats and asks them what do they really believe? The audience is listening to one person's version of events and they have to decide whether they believe them or not.
"You know, when things are constantly pushed towards us as facts, we then have to analyse them and you have to sort of judge them whether they are facts or not."
After the show, audience members will be left asking themselves questions like 'Did he kill him?' and 'Do ghosts actually exist?'"
Ross added: "We ask them whether they think he was innocent and we get couples or families who have completely different views."
Velvet Evening Seance was written by award-winning playwright Suzie Miller, who is from Australia.
As a result, Ross said "quite a few promoters from Australia" came to see the show at the Fringe festival – so there is a possibility the show will be performed Down Under too.
The one-man play will tour Scotland this spring.
The show runs from tomorrow until Sunday at 7pm at The Lemon Tree. The process of its creation will be explored during a workshop on Saturday at 2pm at the same venue.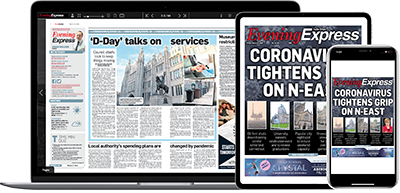 Help support quality local journalism … become a digital subscriber to the Evening Express
For as little as £5.99 a month you can access all of our content, including Premium articles.
Subscribe