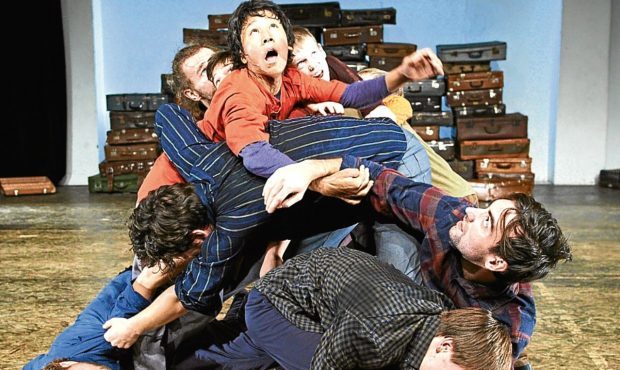 The Aberdeen International Youth Festival is back – and this year they are encouraging us to See the World in Aberdeen.
Acts are set to take over the city from tomorrow with the event's eclectic and exciting programme of dance, music and theatre acts.
More than 900 young people from troupes all over the world will descend on the Granite City to present shows across the North-east until next Saturday, including contemporary takes on Shakespeare plays and jazz performances creating a buzz for the main event.
When artistic director of AIYF Stewart Aitken, was pushed for a list of the acts he was most looking forward to seeing, he found it difficult to narrow down his choices.
He said: "This year we have a diverse theatre programme and that's a bit different for us because we are known for our music and dance shows, so it's been nice to see the number of groups coming together to present theatre.
"I'm really looking forward the Spanish Theatre Group's performance, and the performance from the Jamaican Youth Theatre, who have been really excited and vocal on social media about coming to Aberdeen."
La Inestable 21 Theatre Group from Spain will present their creative production of Q at Aberdeen Arts Centre on Sunday from 7.30pm.
Multiple characters pose questions and challenges to Q, a 16-year-old girl who is at a pivotal time of change in her life and is under pressure to make decisions that will shape her fate.
The Jamaica Youth Theatre are set to present a crafted piece titled Jamaica Drum which will chronicle the importance of the drum through the history of Jamaica, to be performed at The Lemon Tree on Wednesday.
Sharing the bill with them are the Dramatic Troop for Artistic Creation from Morocco. They will perform Black & White in which the performers explore different types of conflict in the world through a fiercely competitive fight for the love of a mysterious woman.
One music group travelling the distance, is Hamrahlidarkorinn from Iceland on their fourth visit to AIYF. Performing at Ellon Parish Church next Thursday, at 7.30pm, the choir hope to enchant with their church, contemporary and traditional collective sound.
From international talent to more homegrown music, Scotia's Realm will represent Scotland's rich heritage. The concert, at Rubislaw Church next Friday, will take the audience on a grand tour of Scotland in music, verse and song, highlighting the language and dialects that define the different regions.
Audience members can expect some Doric, Lowland and Highland Scots, as well as visit to the unique sounds of the West Coast and islands by the Robert Burns World Federation Champion performers.
Many other countries will also be showcased in the Aberdeen Mela One World Day event on Sunday, which is set to celebrate the city's cultural diversity through performances and food.
Stewart hopes to use the festival to plant a seed of creativity in the minds of young people.
He said: "It's all about engaging more with the public and broadening people's knowledge about the art scene and about re-engaging with the next generation because often it's simpler to turn on electronics or to put on a film.
"Participation in the live arts tends to drop off at a certain age and so we want to encourage parents to include their children in the arts and to show with AIYF that it doesn't need to be high-brow or at a great cost.
"That's AIYF's longer-term goal."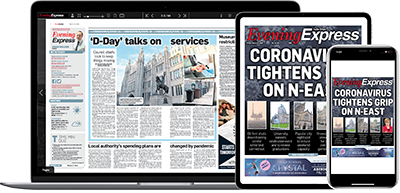 Help support quality local journalism … become a digital subscriber to the Evening Express
For as little as £5.99 a month you can access all of our content, including Premium articles.
Subscribe