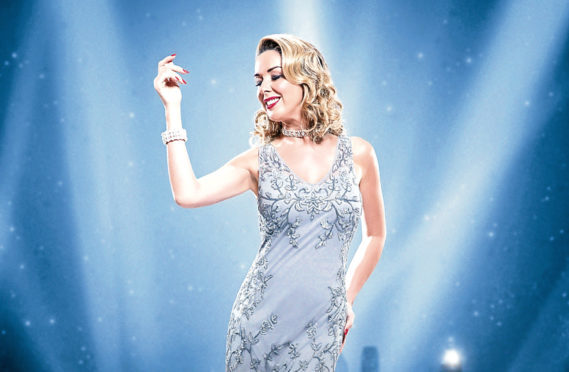 Claire Sweeney will be Crazy For You in the upcoming gloriously glamorous musical arriving in Aberdeen next week.
This tale of a city boy, country girl and the pitfalls of show business will be accompanied by the beautiful music of George Gershwin at His Majesty's from Tuesday.
Actress and TV personality Claire, who will play the vampish Irene, is very familiar with the Gershwin brothers' songbook.
She said: "It was the Gershwin score that made me really want to play Irene – anything Gershwin is fantastic.
"And in fact I remember seeing Crazy For You the first time around.
"The music is just great and I absolutely loved it then and I still love it now!
"The score is absolutely incredible, it is amazing.
"My favourite song is Someone to Watch Over Me. It is not a song I sing, but I think it is a beautiful song.
"I get to perform Naughty Baby so I am really looking forward to that one as well."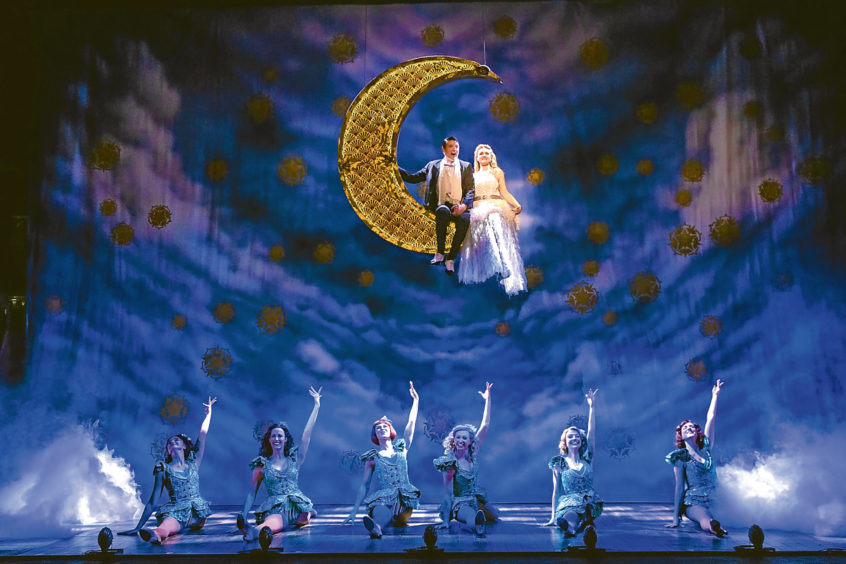 Claire thinks theatre lovers will be surprised with "how many of the brilliant Gershwin songs they know".
The story of heartbreak, happiness and mistaken identities is told with the help of brilliant tunes such as I Got Rhythm, They Can't Take That Away From Me and Nice Work If You Can Get It.
Claire is certain Aberdeen audiences will enjoy watching the ensemble cast play all the instruments.
She added: "There is no orchestra in this show so the ensemble, they play all the instruments themselves, they simultaneously sing and dance.
"These people are incredibly talented."
She is loving taking on the role of Irene in the national tour of the acclaimed production.
Claire said: "She is just a great character and she is such a vamp, isn't she?
"She is not very nice, but there is a happy ending for her."
"Irene is a very glamorous woman with a bit of an edge to her, which is the sort of character I love to play!"
The actress says audiences will be in for a great night of entertainment.
She said: "There is lots of laughter, pathos and wonderful performances. The cast are super talented."
Claire is certain audience members will love the show's costumes which play a big part in the musical.
She said: "The costumes are easy on the eye. The show is very visual.
"I have a stunning costume, I am very, very lucky."
The actress, who is a regular panellist on ITV's Loose Women, considers doing Guys and Dolls with Patrick Swayze a highlight of her career. In the future, Claire, who loves being on tour, would love to portray Miss Agatha Hannigan in Annie because she is certain "it would be a really, really good fun".
She said: "It is great getting to see the country and to spend time in lots of wonderful towns and cities and being able to explore them."
And she cannot wait to return to Aberdeen. The last time she visited the Granite City was when she portrayed Velma von Tussle in the 2015 Hairspray tour.
She said: "I am really looking forward to visiting Aberdeen with the tour of Crazy For You and exploring what it has to offer while I am there."
The award-winning musical runs from Tuesday until Saturday at HMT.