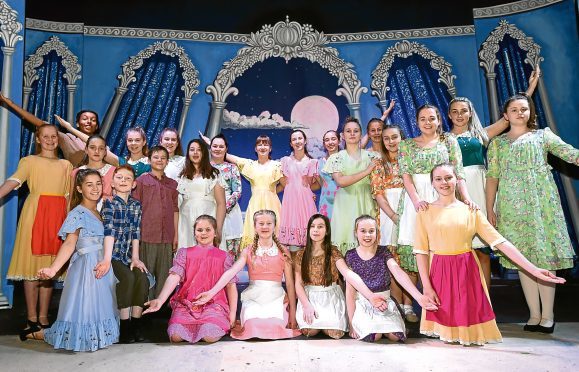 The shoe fits for a magical interpretation of Cinderella.
The classic tale was Inverurie Panto's first production and the company thought it would only be appropriate to stage the show again to mark its 10th anniversary.
The performance promises all of the usual festive ingredients – a talented cast, wonderful costumes and a lot of audience participation. But the upcoming panto will also have a local focus.
Producer Keith Donaldson said: "When we took over 10 years ago, we introduced Doric as part of our show.
"It was a very important decision for us to keep it local but to make sure it still has a broad reach so people from other parts (of the UK) could still enjoy the show."
And audiences shouldn't expect the new adaptation to follow the lead of the 2015 Disney movie.
Keith explained: "We put a local twist on it.
"We always throw something in there that keeps it open to the Aberdeenshire area and we have Doric characters in there."
Keith and his team also tried to make the show very funny for loyal panto fans.
He said: "It is a very, very funny script. We are having a lot of fun rehearsing it and I think it will be something that it is memorable for the audience.
"My favourite character is the fairy godmother. She would not normally be my favourite because you do not usually picture her as funny but we made her quite sassy this year."
Keith cannot wait to see the audience's reaction when the pumpkin transforms into Cinderella's carriage.
Without spoiling the surprise, he said: "We are using some technology that has not been seen in Aberdeen.
"It is a cutting-edge display technology which should be quite interesting.
"We are a bit nervous because we are really pushing the boundaries but it should be really spectacular."
Since the company is based in Inverurie Town Hall, Keith thinks there may be an impression that they are a "little local company" and he hopes this show will help people realise they "achieve bigger results than expected".
To date, Inverurie Panto has raised more than £50,000 for charities.
All proceeds from a gala show taking place tomorrow will be donated to the ARCHIE Foundation, which supports sick children and their families in the North of Scotland.
At the end of each show, the principal characters will also collect money for The Stroke Association and The Grampian Deaf Children Society.
Keith said: "We get a huge support from the deaf community. This year we have four signed performances. Our sign image interpreter Lesley Crerar is brilliant.
"We also have a relaxed performance on December 16. We try to be inclusive."
Cinderella runs from this Saturday until Sunday, December 24.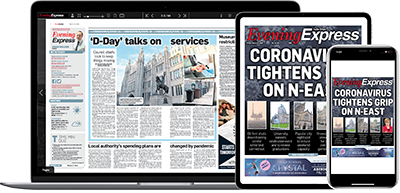 Help support quality local journalism … become a digital subscriber to the Evening Express
For as little as £5.99 a month you can access all of our content, including Premium articles.
Subscribe