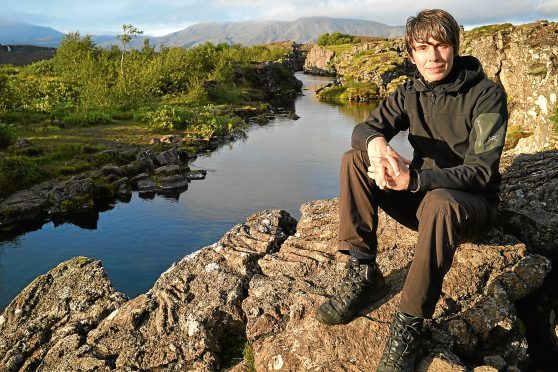 Best known for presenting highly-acclaimed science programmes on the BBC, Professor Brian Cox is bringing stadium cosmology to the UK for the first time.
Setting out on his biggest tour to date, the acclaimed physicist returns to Aberdeen with a 60-foot state-of-the-art screen after adding a string of arena shows to his UK and Ireland tour, Professor Brian Cox Live.
He said: "Stadium cosmology is something no one's ever done before in the UK. This arena tour is different because we're taking over these enormous venues with this incredible screen showcasing amazing visuals, it's going to be like nothing you've ever seen before.
"No one's been lucky enough to display these wonderful images in such a spectacular way. The images we've captured of planets, moons, stars and the universe are fantastic.
"I'm really looking forward to sharing them with everyone."
Heading to the Aberdeen Exhibition and Conference Centre (AECC) on Saturday night from 6.30pm for the second leg of his tour, Brian will enlighten and educate audiences about the workings of our universe and cosmetology.
He said: "The central aim is to talk about the biggest ideas that we have as a society at the moment. These questions, such as what happened at the origin of the universe? Do we know anything about this? What do we know about the origin of life and the possibility of life elsewhere? "These are questions that we thought were almost impossible to answer, but they're not. We're right on the edge of finding out and it's a very exciting time to be involved in science at the moment."
Testing the limits of knowledge, Brian will offer fascinating insight into how the universe was formed.
He said: "I'm going to talk about what we know about the universe, the origin of it, the formation of the earth and solar system, the possibility of life on other planets, and also look into how we actually know these things – that's equally as interesting.
"We say things like the universe is 13.8 billion years old. Well, how do we know? What possible measurement could you make to determine its age? Actually it's quite easy, it's quite understandable and that's what I'll be sharing with audiences."
Incorporating a question and answer session hosted by his good friend, comedian Robin Ince, into the show, there's plenty of opportunities for audience participation.
Brian said: "There are set pieces where I have these beautiful images and I talk about them, but then we have the most exciting bit – the question and answer section with Robin Ince.
"Every night is completely different and you get brilliant questions, especially from the younger members of the audience who aren't ashamed to ask really deep questions which are hard to answer. I love those ones.
"In a live show, the audience is part of the atmosphere and you can feel individuals' awe and shock at the different ideas.
"We end up having this big conversation exploring these really deep questions and I love that. I want people to know they can be part of his incredible age of discovery."
His second Scottish show on his arena tour, Brian is looking forward to visiting the city.
He said: "The audience in Aberdeen are terrifically warm. When I visited last September it was the most gorgeous day. I went to the beach and did some training – it was one of the most beautiful things I've done. It's a lovely beach and I think it's one of the things I love most about visiting Aberdeen."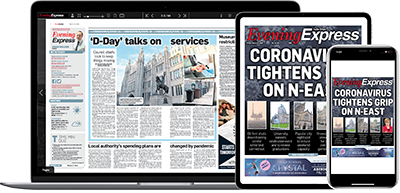 Help support quality local journalism … become a digital subscriber to the Evening Express
For as little as £5.99 a month you can access all of our content, including Premium articles.
Subscribe