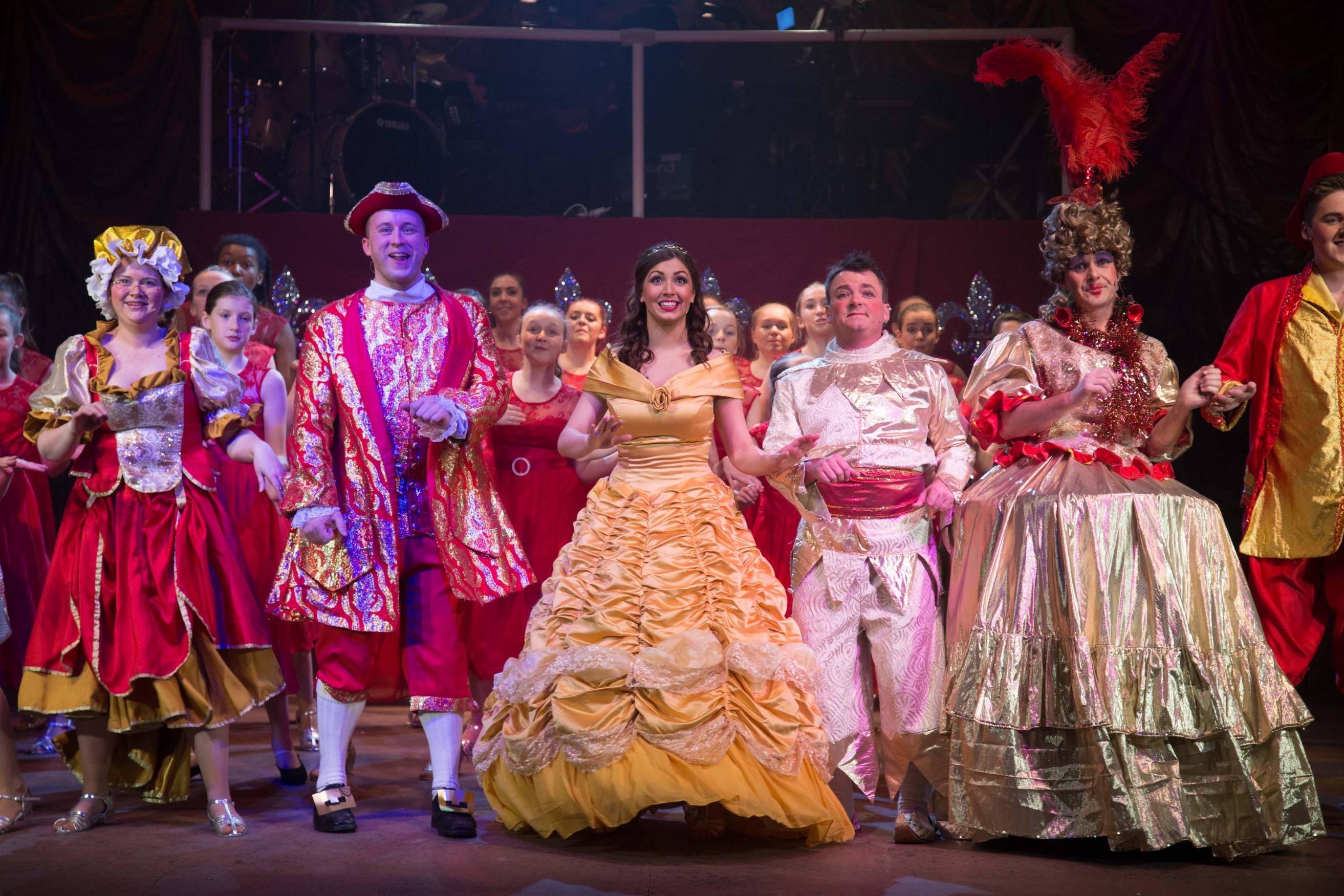 A MASSIVE sprinkling of Doric fairy dust descended over Inverurie for its annual panto, Beauty and The Beast.
Excited Brownies, Scouts and boys and girls of all ages packed out the town hall ready to be entertained – and entertained they most certainly were!
Enchantra the beautiful fairy, played by Steph Wemyss, set the scene and was joined along the way by a talented cast.
The village idiot with the cheesy jokes, played by Ricky Garden, had the audience in stitches and they all loved the shout-outs to remind him to: "Water the rose."
Sophie Hamilton Pike was the perfect Belle with her angelic voice and stunning looks while her grandfather Mr Buttery (James Yule) had the most adorable Doric accent and fascinating new buttery recipes.
Helping to keep the castle spick and span was the comedy duo Cludgie (Ryan Peacock) and Auntie Chunty (Gavin Davidson).
With the best costumes of the night, a toilet brush and toilet roll holder, they had the audience all in stitches with their 'glaekit' expressions and toilet humour.
However, the true highlights were when the whole cast came together for the big group song and dance numbers.
Mrs Clarty played by Joanne Peacock, along with the young dancers brought the first half to a climatic finish with her pitch perfect rendition of Everlasting Love while Slick McSwick (Craig Pike) and the dancers packed a punch with Another One Bites the Dust.
With the usual audience sing-along, complete with actions and the dramatic unveiling of the Beast's mask, this really is a family show not to be missed.
And to top it all off, the cast line the doorways as you leave, collecting for deserving local charities but also perfect for photo opportunities.
Get your tickets now for this beast of a show which runs until December 24!