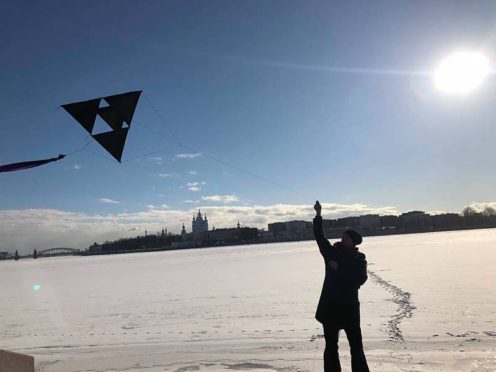 An innovative theatrical installation will bring culture to Aberdeen beach next month.
'reWIND Perspective' is a collaboration between Russian engineering theatre company, AKHE, and local young people that weaves together a humorous and energetic piece exploring life as a young person in Scotland's north-east.
The result is a stunning piece of exciting, site-specific theatre inspired by the inventions of Alexander Bell that will be open to the public on Saturday, October 20 and Sunday, October 21.
Set on Aberdeen Beach, expect to see pyramidal kites flying over the city, illusions made with light, sound and speed and an opportunity for you to 'rewind perspective'.
reWIND Perspective is part of National Theatre of Scotland's Futureproof festival marking Scotland's Year of Young People. A major radical new festival of international performing arts, created by young people working alongside renowned Scottish, British and international theatre practitioners.
Ten companies and artists specialising in daring new work have been working with local groups of young people to co-create, design, develop and stage a piece of performance. Ten productions will then take place in cities and locations across Scotland as part of the festival.
Jackie Wylie, Artistic Director and Chief Executive of the National Theatre of Scotland, said: "Futureproof will unleash young Scottish creative energy across the nation.
"This international festival places radical participatory theatre practice at the forefront of theatre-making in Scotland whilst celebrating young people's place in our society and at the heart of cultural life.
"We want to open up the possibility of what the future of theatre could look like whilst offering audiences a nationwide festival of unbridled exuberance and talent. We are delighted to be part of Year of Young People 2018 and this commitment to Scotland's youth is carried through our 2018 programme of work."
Event information:
reWIND Perspective – 20 & 21 October, on Aberdeen Beach at 7pm
Ticket prices: £10/ £8/ £5 (Futureproof Passport)
Meet at Transition Extreme Sports Ltd, Links Road, Aberdeen, at 6.30pm to collect an audio headset.
The Futureproof Passport is for young people aged 14-26, sign up for free to gain access to £5 tickets for National Theatre of Scotland shows. All you need to do is sign up on the Futureproof Passport webpage.
Find out more (including a special trailer video) and book tickets at the National Theatre of Scotland website.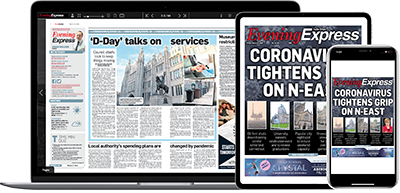 Help support quality local journalism … become a digital subscriber to the Evening Express
For as little as £5.99 a month you can access all of our content, including Premium articles.
Subscribe