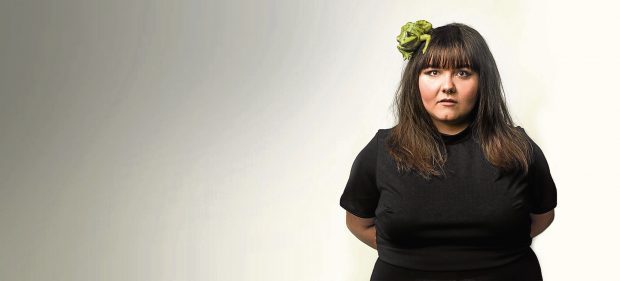 Sofie Hagen is a comedian who won't be pulling any punches when she brings her show to Aberdeen this weekend.
"I am not silly on stage. If you want that, you should see Craig Campbell," said the London-based Danish comedian and podcaster.
"If you want to hear about hard-core political stuff, I am not your person either, but if you want to see an angry feminist talking about emotional abuse, you have got me."
The Edinburgh Comedy Award winner brings her new show Dead Baby Frog to the Lemon Tree on Sunday.
She said: "The show is based on an experiment from the 1800s. Scientists found out that if they take a frog and put it in boiling water, the frog immediately jumps out.
"But if you take a frog and put it in a pot of water and slowly heat up the water, the frog does not see the danger coming and eventually, it is boiled to death.
"My show is about emotional abuse and I kind of question how that happens and I use the frog analogy."
Sofie, said she will talk a lot about anger coming from family situations, including her "grandfather who was a narcissist psychopath".
She thinks people should see her show if the topics she is going to discuss relate to them.
Sofie said: "I am not going to say my stand-up is for everyone.
"It is a dark topic. In my audience, there are many socially awkward anxious people who are the 'other' people.
Sofie said, though, her tour is anxiety-free. She even provides people with her e-mail address to make sure everyone will feel as comfortable as possible.
She added: "I started doing it last year because my previous show was about anxiety and being an introvert and I just realised that there is so much going on.
"I hate being in the crowd, I hate sitting in the middle of the road and I hate not knowing how long the show is … so I thought I should just do that with my audience so I can help people feel better – which is an amazing feeling.
"I cannot guarantee I will be able to help everyone but so far we were able to accommodate all requests.
"These people who e-mail me are very apologetic but no one should feel silly about it."
You can e-mail Sofie at tour@sofiehagen.com if you have any questions about the content she will discuss.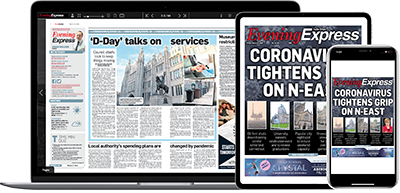 Help support quality local journalism … become a digital subscriber to the Evening Express
For as little as £5.99 a month you can access all of our content, including Premium articles.
Subscribe