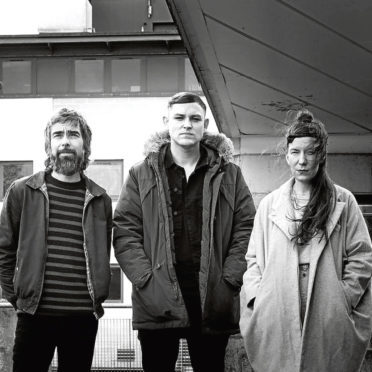 Dunecht-raised singer-songwriter Kathryn Joseph will play a homecoming show as part of her stunning new collaboration Out Lines.
A Scottish Album Of The Year award winner in 2015 for Bones You Have Thrown Me And Blood I've Spilled, Joseph has teamed up with The Twilight Sad's James Graham and Marcus Mackay.
The trio will headline The Tunnels tonight to promote their stunning debut album, Conflats.
The entire album is inspired by conversations James and Kathryn have with users of Platform, a multi-arts and community space in Glasgow's East End.
Joseph admits the project took her far out of her comfort zone but it was a rewarding journey.
She said: "Everything I hate is having to write on purpose, chatting to folk I don't know and then writing songs about them.
"That's all of the most opposite things of what I want to do in my life.
"You have a responsibility to their stories. The things you don't want to expose about them. The way we write isn't obvious, so you're able to write about these people without it being literal."
"They were tough but also really beautiful.
"Some parts of their stories were sad but they were all such strong beautiful humans and that made writing the songs so much easier than I thought it was going to be."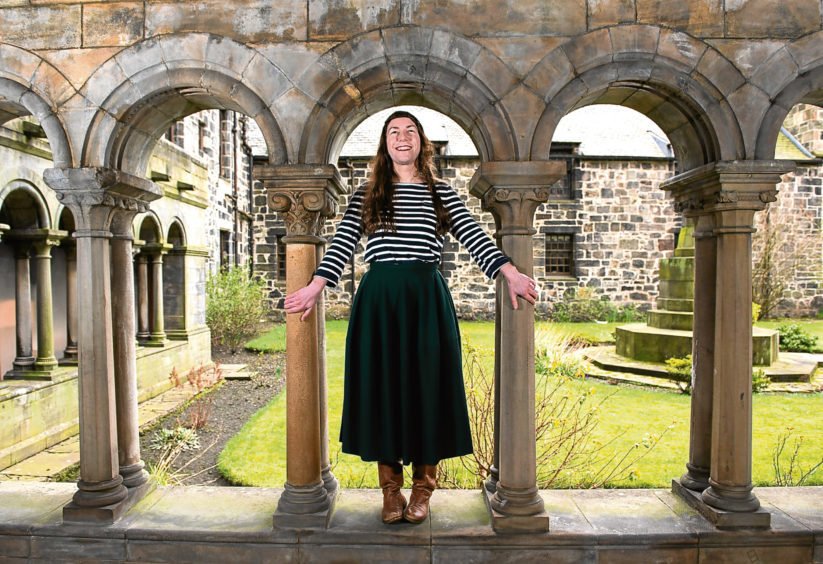 The seeds of Out Lines was a commission from Alun Woodward, a former member of The Delgados and now music programmer at Platform.
He approached Graham about the possibility of making music based on conversations with people in the Easterhouse community who use Platform.
Graham wanted Joseph to be involved in the project.
Joseph laughed: "It only took me 25 years to do those other songs from Bones You Have Thrown Me And Blood I've Spilled.
"So I was a wee bit worried that we had to get this done. "Something in your brain thinks you won't be able to do it and then as soon as you start it's like 'oh' and then the songs come out.
"I was so miserable last year and it was a Wednesday we used to rehearse and that was the only day all week where I would feel fine.
"It made me feel better."
Conflats was released to acclaim on Rock Action records, the label run by Glasgow post rock legends Mogwai. Diverse acts such as Part Chimp, Blanck Mass and Errors share a label with Out Lines' beguiling, sad but ultimately uplifting and redemptive album.
Joseph's new single Tell My Lover/The Last Four is out on Rock Action on April 26.
Joseph said: "It's just beautiful to see somewhere like that being totally used by people who wouldn't have these opportunities otherwise.
"One guy at Platform was obsessed with RM Hubbert and has learned guitar because of him and is now teaching guitar.
"He's 15 years old and he's teaching guitar to other kids.
"For Hubby to be his hero and he's seen him play at Platform and now he plays because of him … and he's a little genius. "Platform is amazing."
The North-east singer's only previous collaboration had been with guitarist Hubbert, also a Scottish Album Of The Year winner in 2013 for Thirteen Lost and Found.
"Going from the interviews, which were great, but intense, and exhausting, just being told so much about people's lives, I was feeling a bit like 'how do we do this?', said Joseph.
"However Marcus started writing on the harmonium, then James immediately wrote a whole song, which made me want to go and write something."
The project was created to unveil and perform the material at the Outskirts Festival – Platform's annual celebration of art and music in the Easterhouse Conversations project in April 2016.
Mackay, who performed with Joseph on her award winning debut album, said: "There were no guarantees of this working out at all.
"It was a really weird thing to have a gig booked and no songs."
With Joseph and Graham translating the stories heard through their conversations, Mackay produced the sound, with the recording at studio The Diving Bell.
Graham said: "It's been one of those projects where everybody has been out of their comfort zone at some point."
Support comes from Lomond Campbell who released Black River Promise on Heavenly Records last November.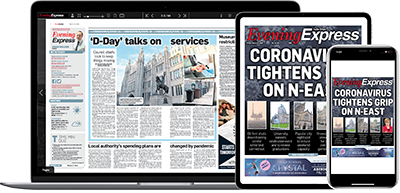 Help support quality local journalism … become a digital subscriber to the Evening Express
For as little as £5.99 a month you can access all of our content, including Premium articles.
Subscribe