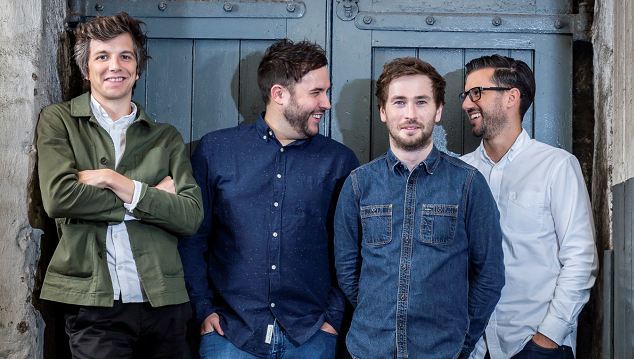 Two years in the making The Little Kicks are back with new album Shake Off Your Troubles.
Recorded in isolation at a lodge in Loch Ness and mastered at the famous Abbey Road, singer Steven Milne admits it is more upbeat than 2014's Put Your Love In Front of Me.
The reason? Life is simply better for Steven than when they made the last album.
The Aberdeen four-piece will play three gigs in the city this week to mark the release, beginning with a Lemon Tree double header tomorrow and Saturday.
Both shows will be in the venue's upstairs studio.
Steven said: "A lot has happened since we recorded the last album which was a little more vulnerable and downbeat.
"I am a lot more confident in what I want to do with my music and how I feel about myself these days.
"That reflects in the new material which is more upbeat. There were a few songs on the last album about a few sombre things I had been going through.
"But there is nothing to report on that with this album – I have to sing about what's going on in my life.
"I got married last year and had good things going on so I wasn't going to sing about being heartbroken.
"People would be saying I went to Steve's wedding last year, why's he still moping on about being miserable.
"Obviously people who have everything can still be miserable, but I don't. I feel really good and that seeped into my writing."
The Little Kicks, who will also support White Lies at the Garage on Tuesday, are Steven, Andrew Corse (guitar), Scott Kelman (drums) and Adam Morrice (bass).
They will play the upstairs studio at the Lemon Tree on both nights before supporting White Lies at the Garage on Tuesday.
A film documenting the album's recording will be shown at the Lemon Tree.
In April 2015 The Little Kicks decamped to a lodge on the banks of Loch Ness.
Isolation and creativity are a potent blend. Captain Beefheart produced Trout Mask Replica after a year of endless rehearsal in a Woodlands Hills house with his Magic Band. Bon Iver recorded For Emma, Forever Ago alone in a remote hunting cabin deep in the woods of Wisconsin.
Steven said: "We went to a lodge for 10 days to really go for it, to concentrate solely on the music.
"That really energised us.
"It was the chance to record 24/7 if we wanted. Guitars were set up next to the beds where we were sleeping.
"There were a lot of late nights and very early starts to try and make the most of the time at the lodge.
"By the last weekend we were doing vocals at 5.30am."
Shake Off Your Troubles is officially released tomorrow.
An early taster of the album You And Someone Like Me has smashed the 100,000 plays mark on Spofity.
Steven said: "With every album we have made there has always been a sense it could actually be the last one. This was the first time we recorded an album quite confident it would not be the last."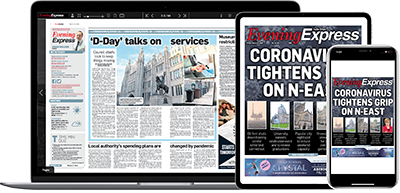 Help support quality local journalism … become a digital subscriber to the Evening Express
For as little as £5.99 a month you can access all of our content, including Premium articles.
Subscribe