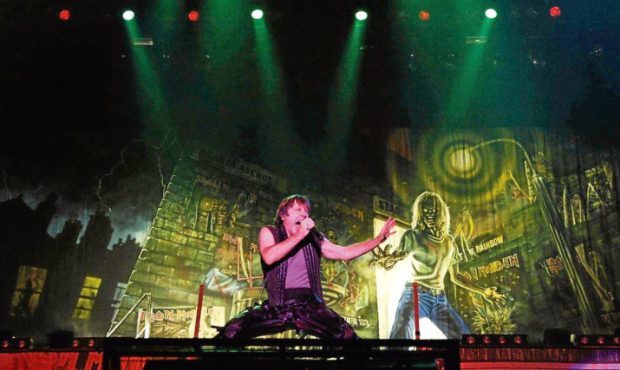 Heavy metal legends Iron Maiden are now into their fifth decade and recently released their 16th album Book of Souls.
Yet they continue to remain relevant within the rapidly expanding and mutating metal genre.
For singer Bruce Dickinson one glance at the front rows of their shows offers proof of their relevance – as it is packed with fans in their teens and 20s.
Iron Maiden will bring their legendary live show to Aberdeen Exhibition and Conference Centre on Wednesday.
Dickinson said: "We are relevant because Iron Maiden we do what we do honestly.
"We don't pander to commercialism, we ignore fashion, we don't know how to be cool, and we don't care.
"Our core audience that really keeps the live scene alive, is 15 to 25-year-olds.
"For us, and our fans, it is all about the music.
"The front rows of our shows in most places in the world are populated by much, much younger kids.
"Luckily, we have a very good manager, and he would tear the heads off of anybody that tried to pester us artistically.
"The record labels never, ever, in the all the years I've been in Maiden, never set foot in a recording studio.
"In recent years, not even the management sets foot in the recording studio.
"We make a record that we are happy with.
"I am sure the record label would love it if we came up with three or four tracks for the radio.
"But that is never, ever going to happen."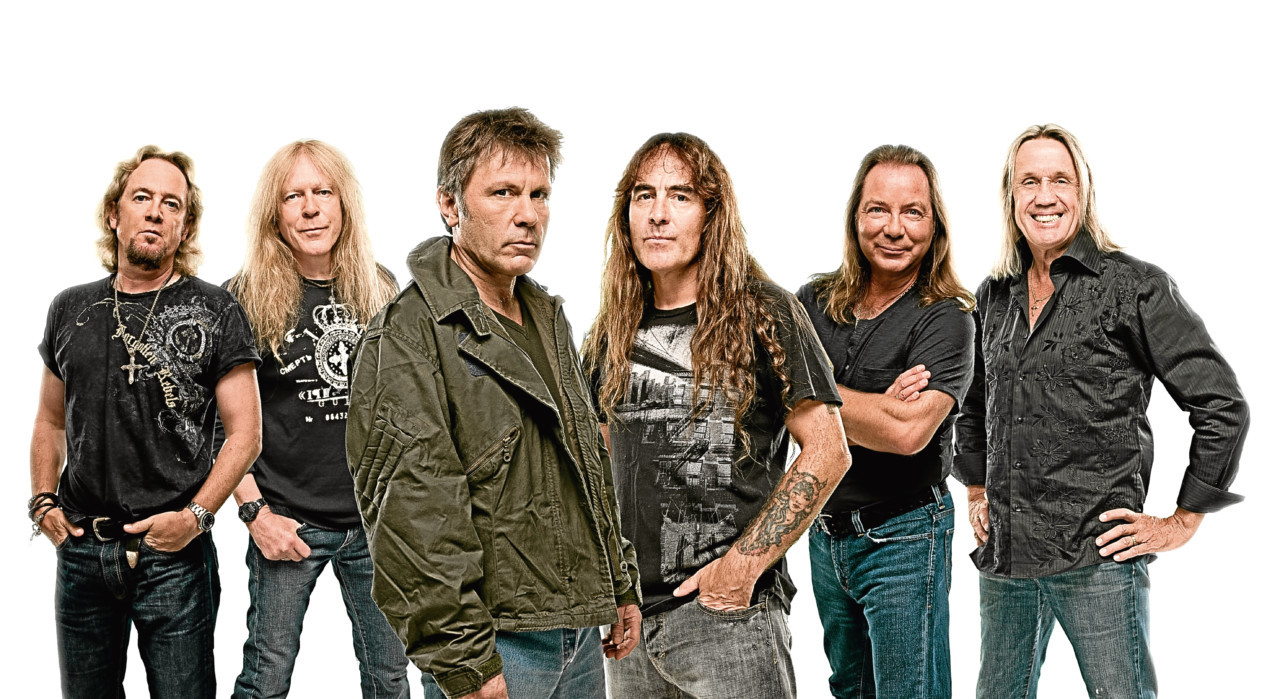 Dickinson officially joined Iron Maiden in September 1981 as replacement for Paul Di'Anno.
Soon after his arrival the band recorded their third album The Number of the Beast, which was to be a breakthrough release.
More than 30 years on chart-topping The Book of Souls, a double album recorded at Guillaume Tell Studios in Paris, is their most ambitious to date.
However the release was delayed as Dickinson battled tongue cancer following diagnosis in August 2014.
Thankfully Dickinson has made a full recovery, but admits he had fears about how his voice would be affected when they kicked off the mammoth world tour in February last year.
"I was pinching myself for the first shows back, because none of us knew how it was going to sound, my voice," Dickinson said. "Unquestionably there were some things that had changed and it was difficult. There were so many things that were uncertain. You just had to open your gob and see what came out – if a bag of spanners fell out you'd think, 'Oh no'"
To the relief of Dickinson and the legion of Maiden fans his voice had lost none of its visceral power.
In Aberdeen fans can expect to hear key tracks from The Book of Souls alongside classic Iron Maiden tracks.
"The new record is really good and stands up 100% on its own," he said.
"There are some songs off the new album which are terrific to play live.
"So we are going to be playing a few songs off the new album and also quite a few classics as well.
"We recorded The Book of Souls in a slightly different way as we went into the studio and camped out from the very beginning, rather than transferring music into the studio from our rehearsal studio.
"Because of that, it was easier to put down some of the longer songs, but still keep the energy and the spontaneity.
"If we had to rehearse them and fix them all in space and time, we wouldn't have gotten as good of a result."
Iron Maiden arrive in Aberdeen as part of a tour that has taken in 36 countries including their first-ever performance in China.
Throughout the tour, the band, crew and more than 12 tons of gear travelled in a custom Boeing 747-400, nicknamed Ed Force One and piloted by Dickinson
It is a gruelling touring regime for a young band, let alone musicians closing in on 60.
Dickinson, 58, said: "Iron Maiden is our heritage and our journey."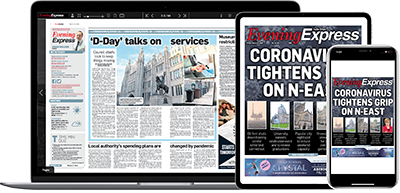 Help support quality local journalism … become a digital subscriber to the Evening Express
For as little as £5.99 a month you can access all of our content, including Premium articles.
Subscribe