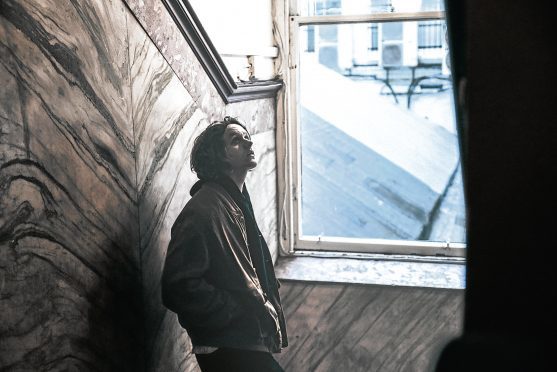 A phenomenal year for rising Scottish singer Lewis Capaldi hit another high when he received the Breakthrough Artist gong at the Scottish Music Awards.
The 20-year-old Bathgate-based songwriter picked up the accolade last week at a star-studded ceremony in Glasgow.
And Capaldi was in good company, with Alford's singing sensation Emeli Sande netting the Song Writing title.
The award was recognition of a meteoric rise where he exploded from obscurity to tour with Rag 'n' Bone Man, have 70 million streams and make the recently announced BBC Sound of 2018 list.
Realist Capaldi, who headlines the Lemon Tree next Thursday, is determined to suck the marrow of every second of his time in the spotlight because he accepts it may eventually end.
He said: "The last year has been so exciting and I just want to keep this momentum going.
"I feel that next year is the one where I will really get my head stuck in and go for it.
"I am not naive enough to think this will last forever. I am taking in every second of this, and processing it all.
"I want to enjoy this for as long as possible but know that I have to put the work in to achieve that. That way whatever I am doing in 10 years' time I can look back on this and know it was a good laugh, I enjoyed myself and I gave it 100%.
"That is all that matters."
Capaldi emerged early this year with the release of poignant track Bruises. There is an honesty and intimacy to Capaldi's songs that has hit a nerve. His debut was followed by the EP Bloom which has amassed more than 30 million streams on Spotify alone.
He said: "We put out the first song cold and didn't know what to expect," he said.
"Best case scenario in my head and my manager's head was that we could maybe get three million streams maximum.
"The number of down-streams we then had was crazy. It is not something I anticipated at all. This year has been one surprise after another and I am getting more and more shocked and taken aback by what is happening.
"I finish on December 23 for Christmas and will have time to look back on the year."
Such was his rising star the Scot was invited to support chart-topping Rag 'n' Bone Man on his European tour in October.
"Touring with Rag n' Bone Man was fantastic and playing those size of shows was a real eye-opener," he said.
"Being the first person on stage was also a great experience as you go out in front of people who have not heard your material before.
"When you walk out they are not waiting with baited breath for you to blow them away.
"They don't know who you are or what you have to offer.
"So you are going out in front of 3,000 to 5,000 capacity crowd and have to work them."
Capaldi's current tour has already sold out and he is set for dates in Europe and the United States early next year.
The singer-songwriter is on the cusp of a major breakthrough and admits the moment he realised his star was rocketing was in early September at the Electric Picnic festival in Dublin. He played the Cosby Tent and feared it would be empty – only to walk onto stage in front of a packed crowd all there to see him perform.
He said: "I think I realised it was really kicking off when I played that festival in Dublin.
"It was in a 5,000-capacity tent and I had never been to Ireland at this point at all.
"I was worried this was going to be terrible.
"But, when I walked on, the place was absolutely mobbed from front to back and the people knew the songs."
Capaldi has already worked with legendary producer Malay, who has worked with Sam Smith, Frank Ocean and John Legend.
He said: "My managers had asked me for a list of people who I would like to work with. "Malay was one of the first names on the list, but at the time it seemed pretty unattainable. When I was told we would be working together I was over the moon."
Capaldi plans to release new material in 2018 but fans may have to wait for a year for a debut album to be released.
He said: "The plan for next year is to release a few more singles and an EP before coming out with an album.
"The album might be the end of next year or the start of the year after."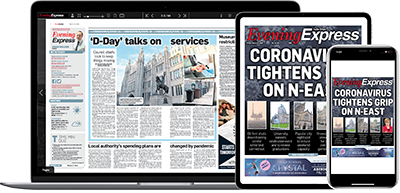 Help support quality local journalism … become a digital subscriber to the Evening Express
For as little as £5.99 a month you can access all of our content, including Premium articles.
Subscribe