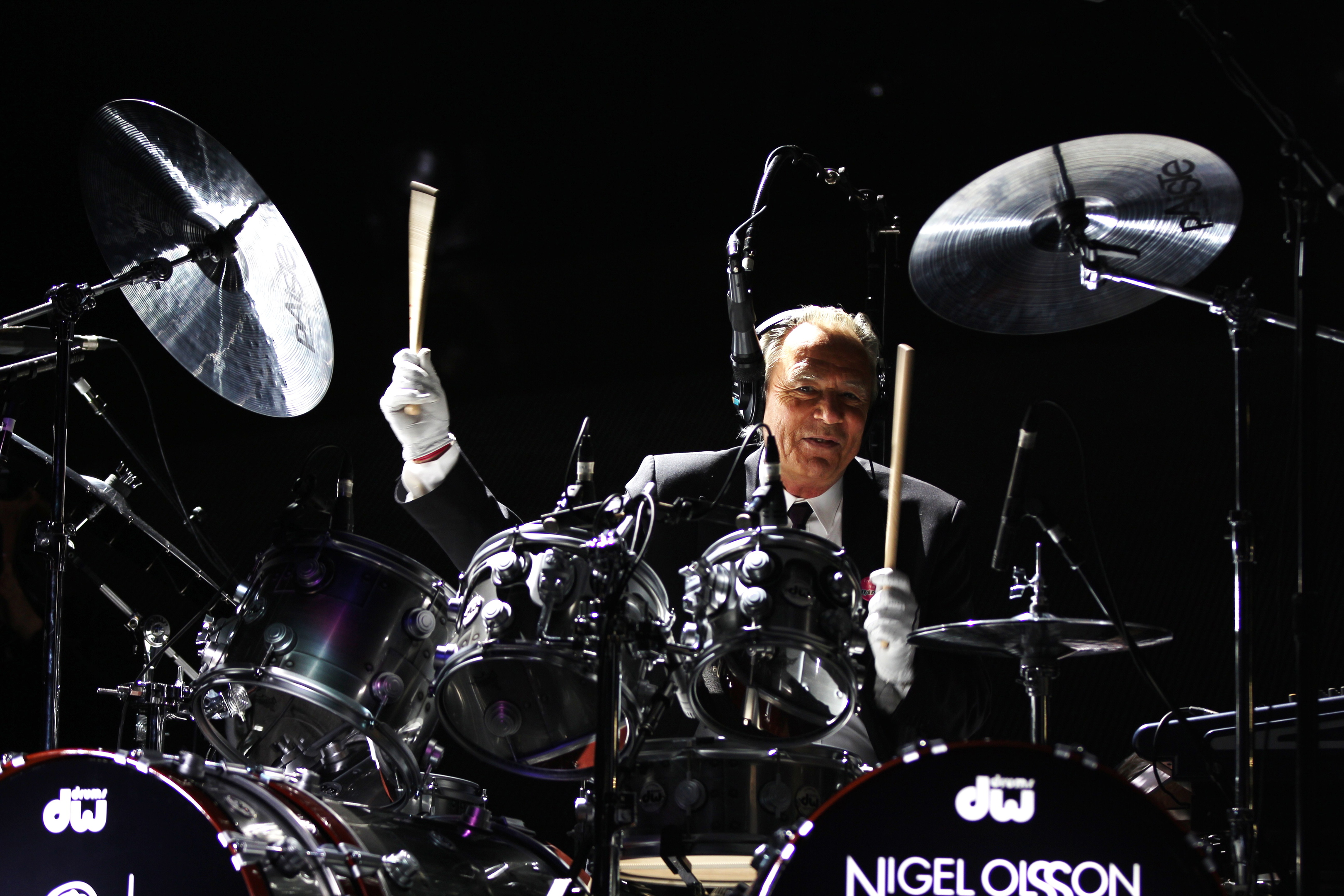 DRUMMER Nigel Olsson has been playing with Elton John since 1970 and has no intention of ending that partnership.
Now 66, Olsson has provided the Rocket Man's propulsive back-beat in more than 2,500 shows.
He will again take up his trusted position behind the drums when chart legend Sir Elton headlines a unique outdoor show at Aberdeen Exhibition and Conference Centre on Saturday.
While many bands from the seventies have disintegrated, the Elton John set-up has endured, despite suffering painful tragedies, such as the death of long term bassist Bob Birch in 2012.
And Olsson believes that is due to an unbreakable friendship within the band.
Speaking to the Evening Express during Sir Elton's American tour, he said: "After all these years it is fantastic that we are still going strong.
"I don't foresee us quitting any time soon because we still love it so much.
"The key is also a strong friendship because we are all so close and on the same wavelength.
"Unfortunately we have lost some of our family in the last few years which is devastating.
"They will always be in our heart which is the way it is with family."
Another long term member of that extended 'family' is Edinburgh born guitarist Davey Johnstone.
Now 64, Johnstone first played with Sir Elton in 1971 on album Madman Across The Water.
He insisted the faith shown in the band by Sir Elton has kept them going through tragedy and excess.
He said: "Tragically we have lost a couple of guys who were brilliant people and players.
"Guy (Babylon, keyboard player) died of a heart attack at just 55 a few years ago which was so tragic.
"A couple of years later we also lost Bob Birch.
"We have been through a lot of tragedy but you can't just cry and stop.
"You have to pick yourselves up and carry on.
"Elton is such a strong person.
"He has always given me a lot of encouragement and faith as to how this can keep carrying on."
Six time Grammy award winner Sir Elton last played Aberdeen in 2004, at a Pittodrie open air show.
His Granite City return will see him perform in a specially-constructed 16,000 capacity arena on a 65ft high,164ft wide stage.
Drummer Olsson said Sir Elton and the band have one objective for Saturday – to deliver a night to remember.
He said: "I have wanted to be in music since I was five years old so my dream has come true.
"We now have young kids at shows singing words to songs that were written long before they were born. That is a joy to see.
"Having the chance to make people happy, to put a smile on their faces at shows, makes my life worthwhile. I am blessed to be able to play these songs and have played more than 2,500 concerts with Sir Elton."
The Elton John band secured major chart success with ballads like Candle In The Wind and I Guess That's Why They Call It The Blues. But live they are high energy.
Johnstone said: "We go into every concert determined to make sure the crowd are going nuts by the end of the night."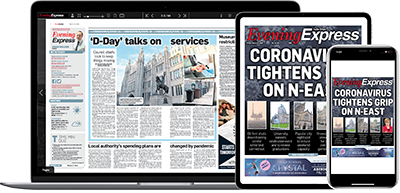 Help support quality local journalism … become a digital subscriber to the Evening Express
For as little as £5.99 a month you can access all of our content, including Premium articles.
Subscribe